CXRacing Intercooler For 1968-1973 Nissan/Datsun 510
New Design Intercooler, Fits Inside the Front Radiator Support Panel (Many Others Require to Cut this Panel to Fit An Intercooler).
Note:
1. This Kit Was Developed Based On a 510 Coupe. But for Station Wagon (and 510 Truck), Intercooler Requires to Trim the Lower Radiator Support Panel Opening. Everything Else Are Ok.
2. This Is for Intercooler ONLY. Nothing Else.
3. This Is A Proprietary Design By CXRacing, It Is NOT Compatible with Stock Radiator.
Application:
Chassis: 1968-1973 Nissan/Datsun 510
Engine: SR20DET, KA24DE, 13B Rotary Engine
Product Being Sold:
Intercooler ONLY.
Product Info and Spec:
Intercooler:
Core Size: 13"x11.5"x2"
2.5" Inlet & Outlet
100% Aluminum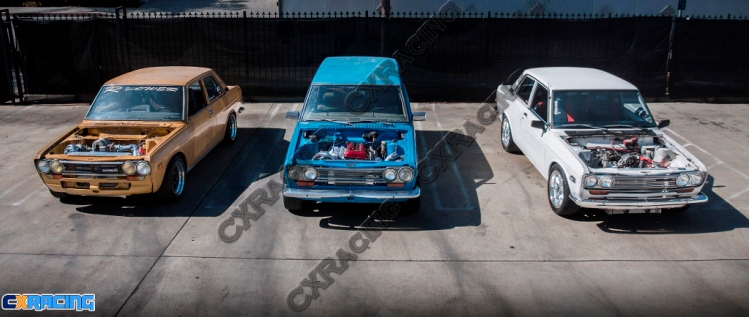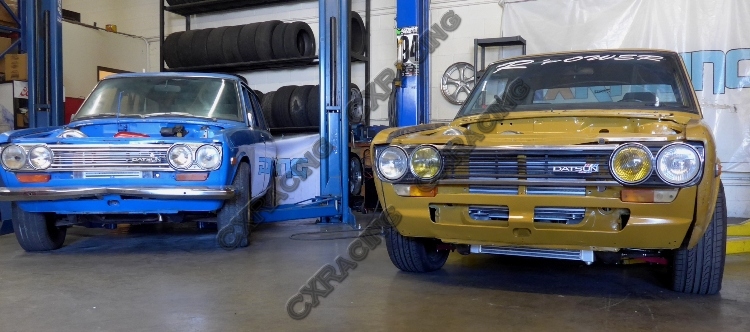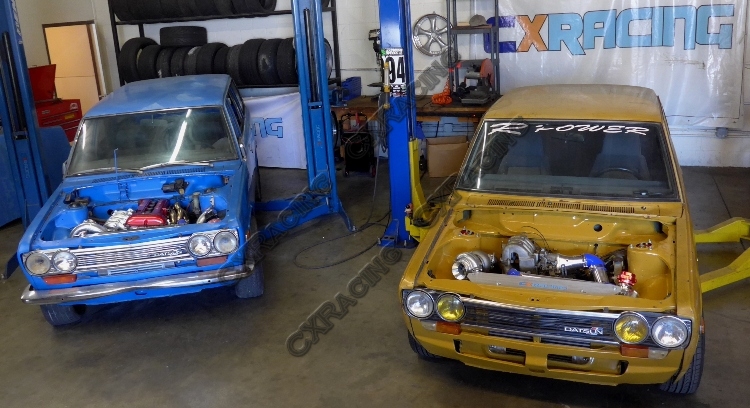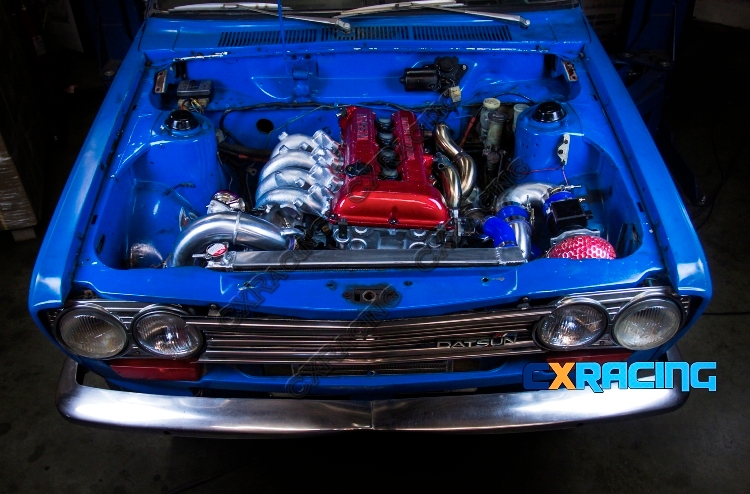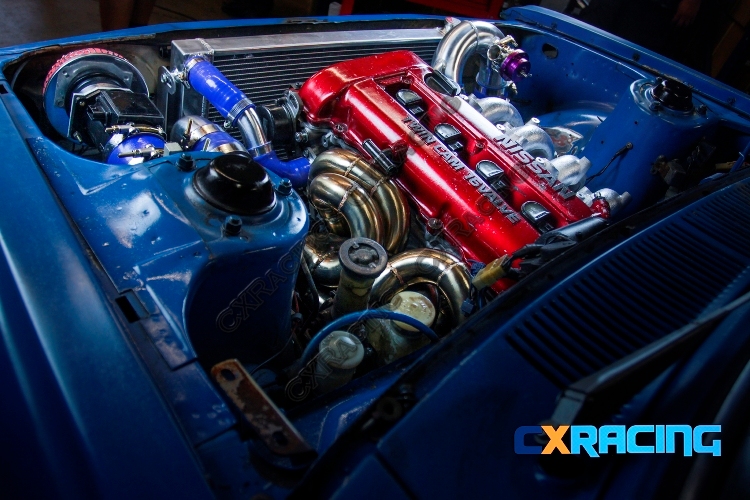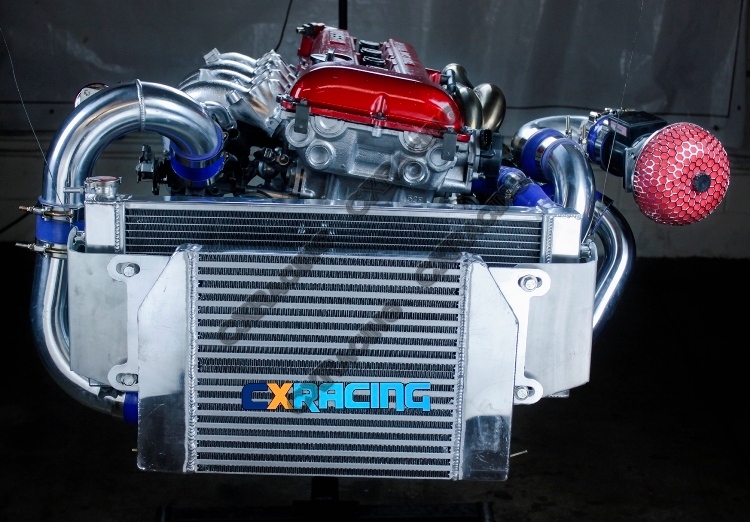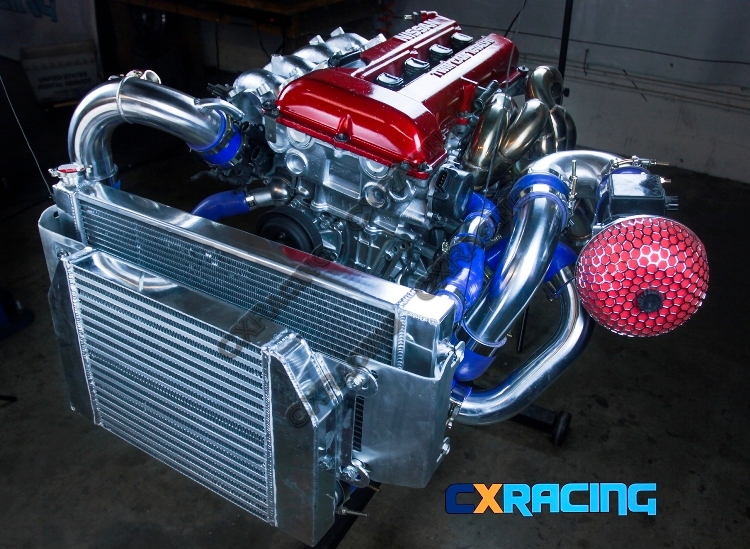 Highlights:
-Especially Designed, Made For The Application Stated.
-Fully Tested, Simple Easy Installation.
-Offers Excellent Performance Gains.
Items Included:
Intercooler x1
Note: All Other Parts Shown On Installed Pictures Are NOT Included.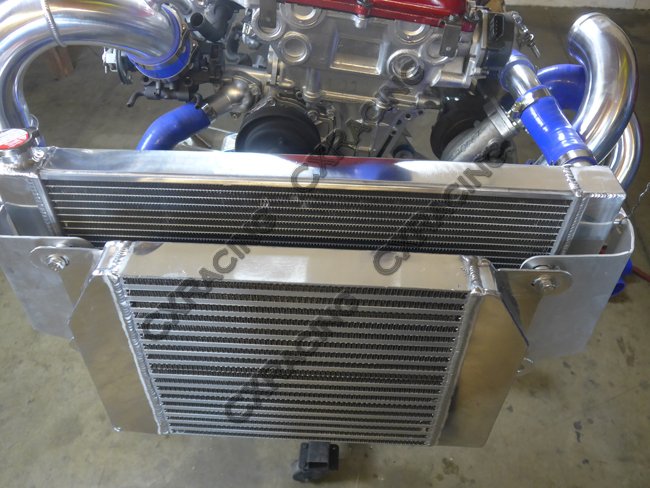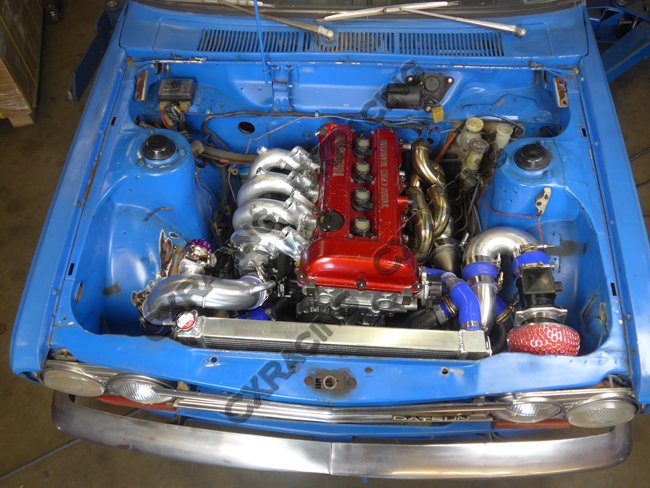 <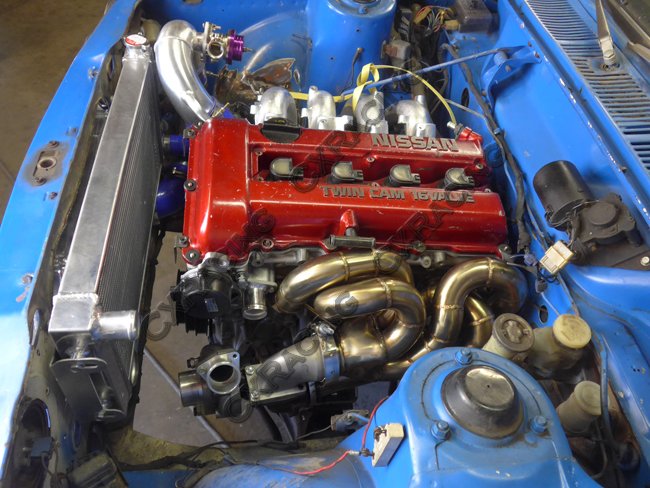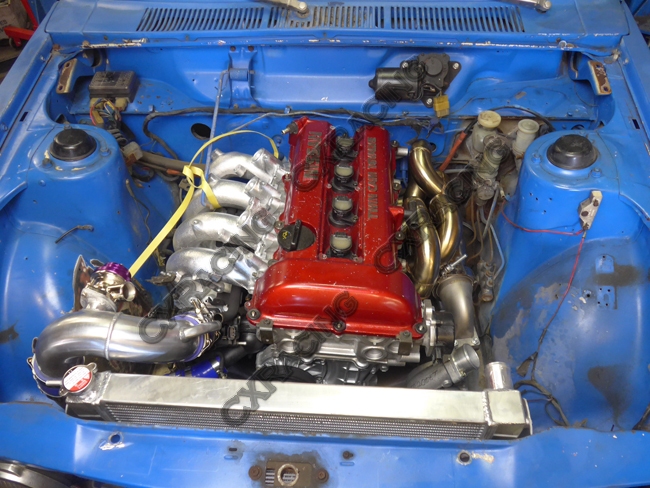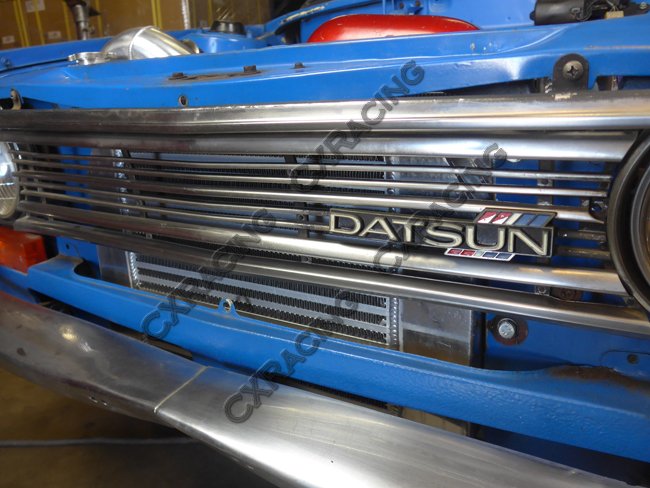 Please Note That Below Blue Car Is A Wagon, Need to Trim the Bottom Front Frame A Little Bit to Fit the Intercooler. The Yellow Car Is A Coupe and Does Not Need to Trim.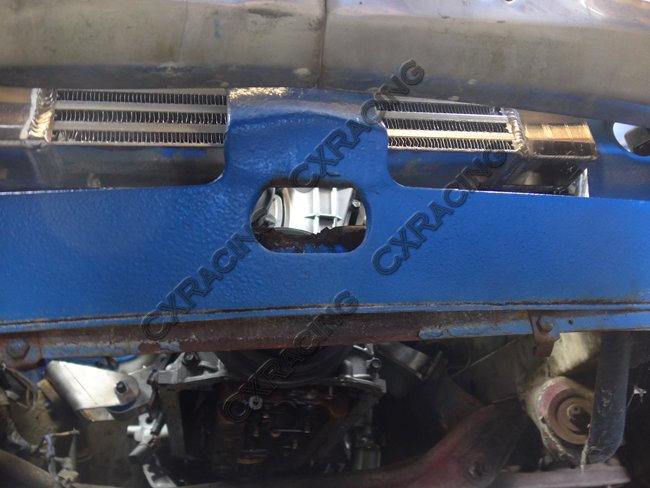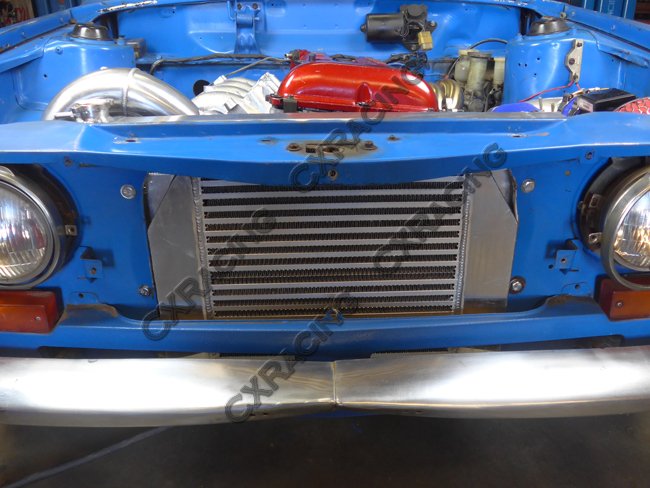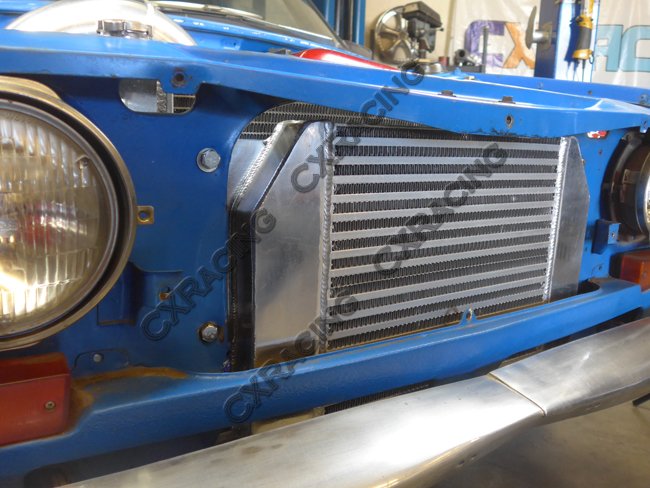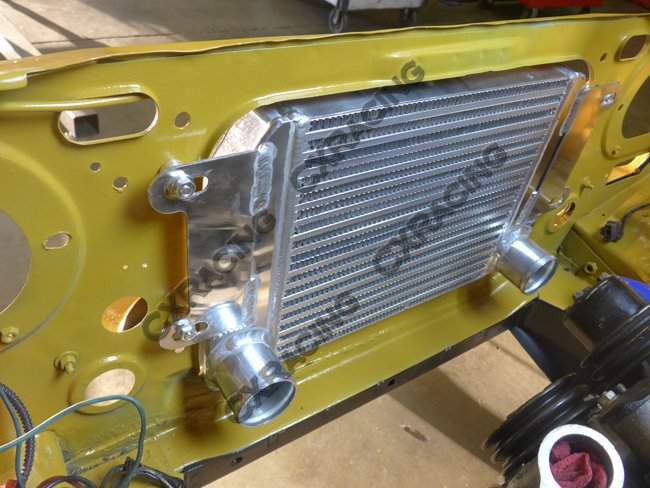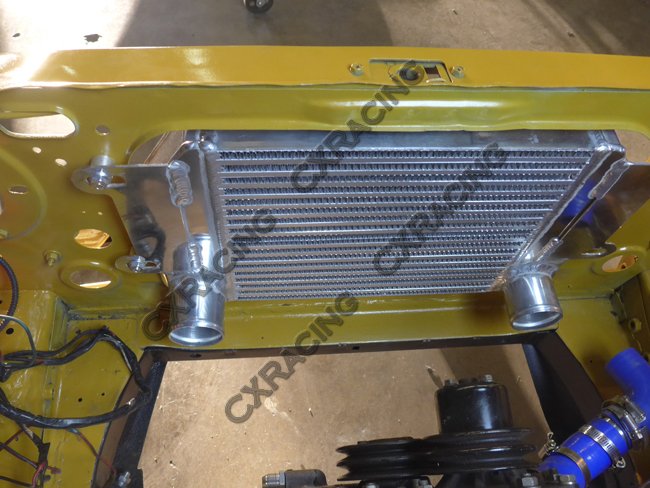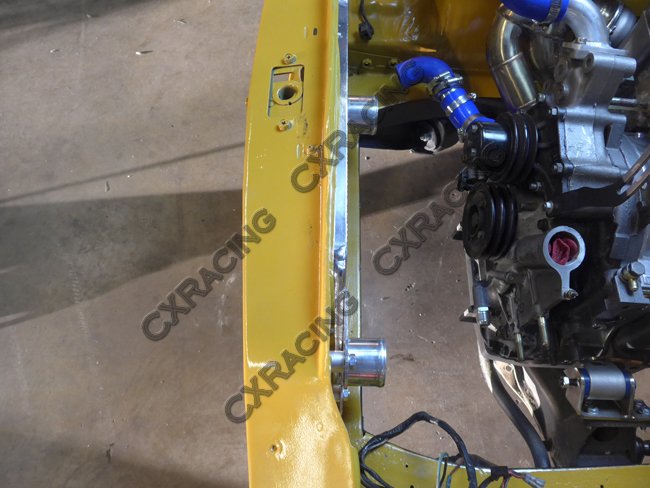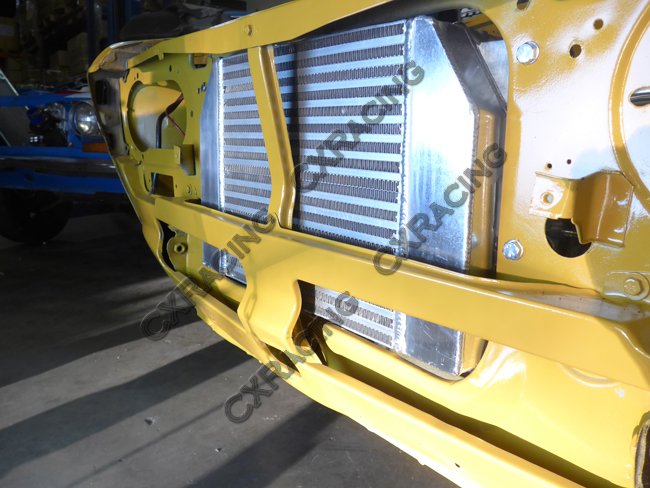 Intercooler For Nissan Datsun 510 SR20DET KA24DE 13B Fits Inside Front Panel
Brand: CXRacing
Product Code: IC-D510
Availability: In Stock