CXRacing Radiator Piping Kit + Shroud + 14" Fans For 10th Gen 1997-2003 Ford F150

This Kit Replaces Stock Radiator Fan Shroud, Fans and Radiator Pipes, Clears Front Engine Room For Boosted Applications That Need Space to Running Piping.

This Is Comes with:
- Aluminum Fan Shroud
- 14" Electric Fan X2
- 1.5" Aluminum Hard Piping Kit with Hoses and Clamps for Radiator (Still Need to Use Stock Bottom Hose)

Notes:
This Is for Radiator Fan Shroud Kit ONLY. None of the Other Parts Shown On Installed Pictures Are Included.


Application:
- Chassis: 1997-2003 Ford F150

Product Being Sold:
Radiator Fan Shroud + Fans + Radiator Hard Pipe Kit

This is CXRacing's Newest Products for the Application Stated Above. All Parts Are Developed from Ground Up in Our R&D Center in USA, Designed and Built for Improved Performance Gains, with Excellent Fitment and Easy Installation.


Product Info and Spec:
Radiator Shroud and Fan Kit:
- Aluminum Fan Shroud and 2x 14" Fan, Clears Front Space to Fit Turbo Setup
- Comes with 1.5" Radiator Hard Pipe Kit, for the Top, Fits Stock Radiator. Keeps Stock Hose for the Bottom.


Notes:
- Off Road Or Track Use ONLY, NOT For Street Use.
- Due To the Complexity of Converting a Motor From NA to Turbo, Please Make Sure You Understand the Application Stated Here is the Right Parts For Your Project.
- Parts Being Sold are the Kit Being Advertised ONLY. Other Parts Shown on Pictures are for Demo Only (of Our Complete Swap Kit). Check Our Other Website Items.
 
Click Below Picture to See Video: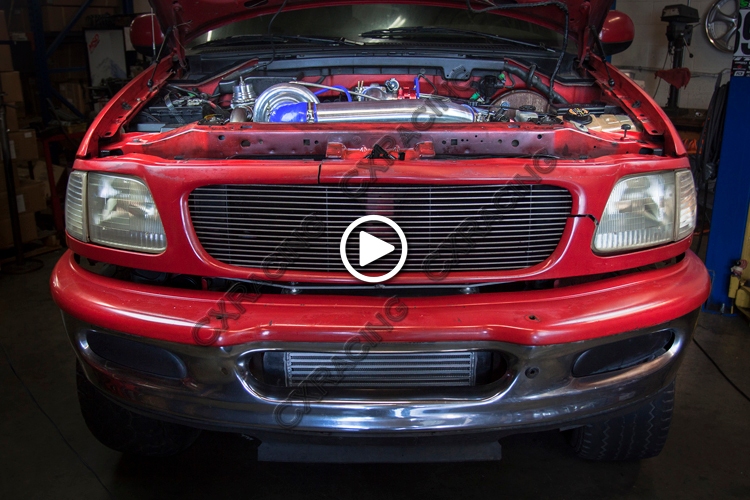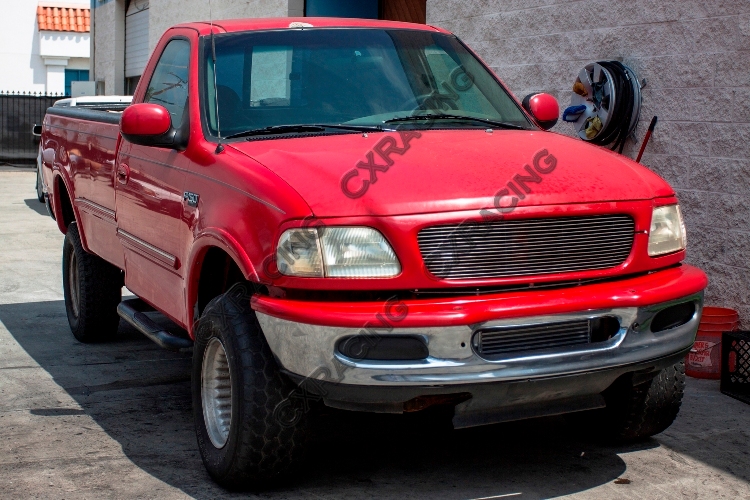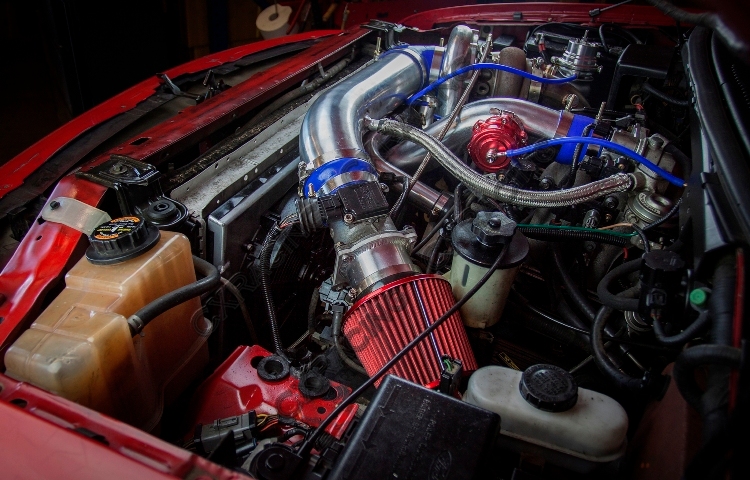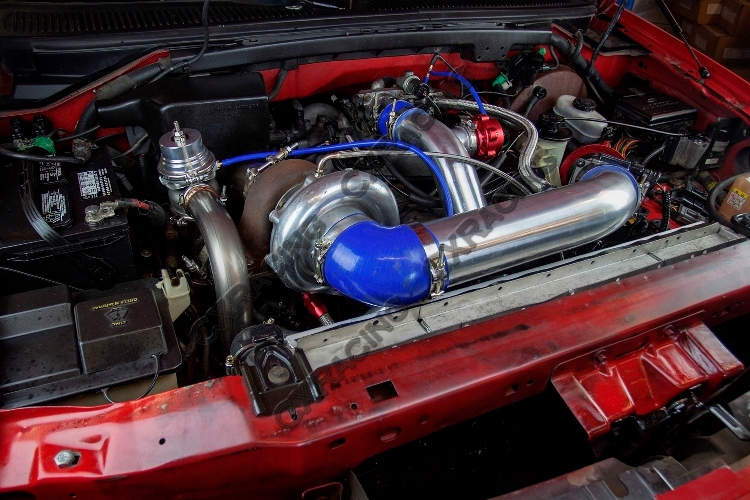 Highlights:
- Especially Designed, Made for the Application Stated
- Fully Tested, Simple Easy Installation
- Offers Excellent Performance Gains
- One Of The Best Kits On The Market, With High Quality Products And Affordable Pricing

Item(s) Included:
Radiator Fan Shroud, Fans, Radiator Hard Pipes, Hoses and Clamps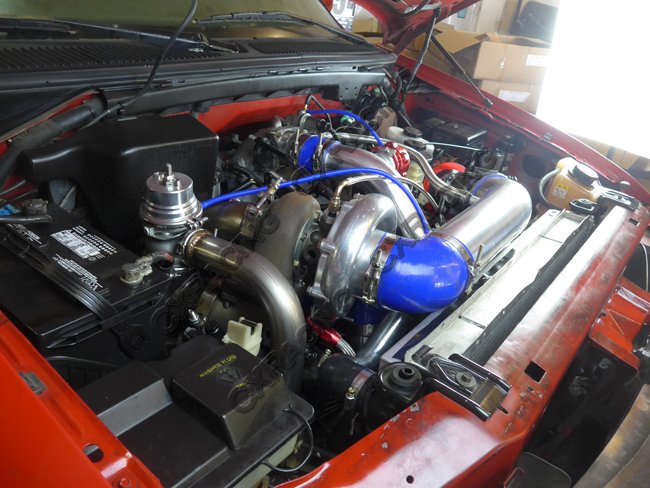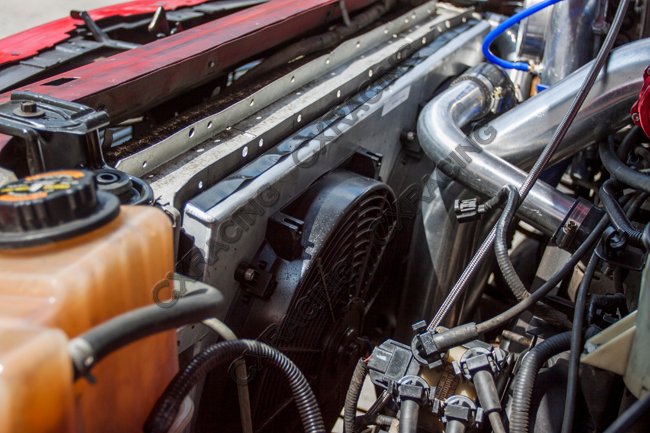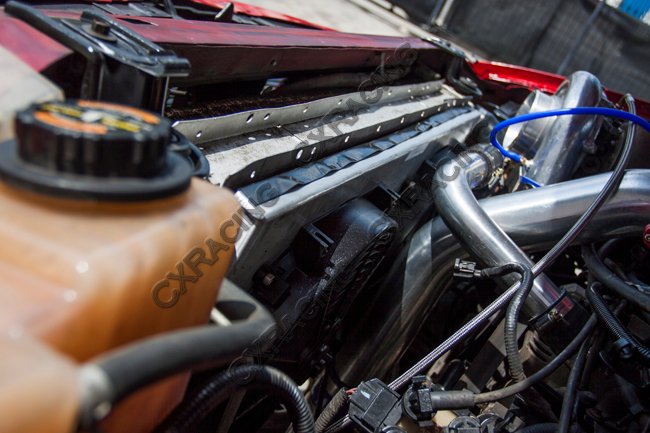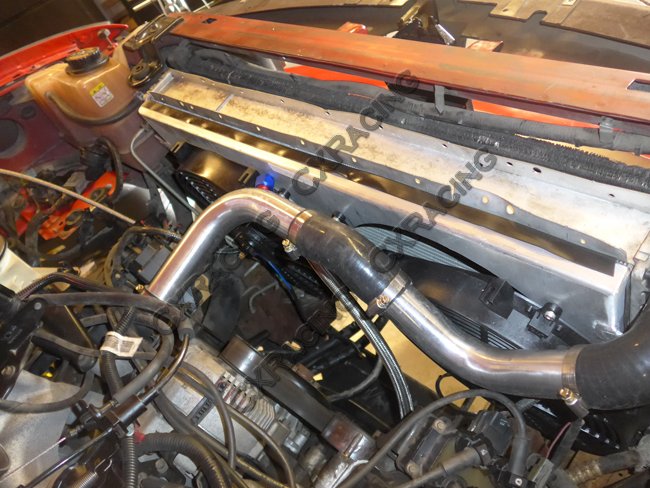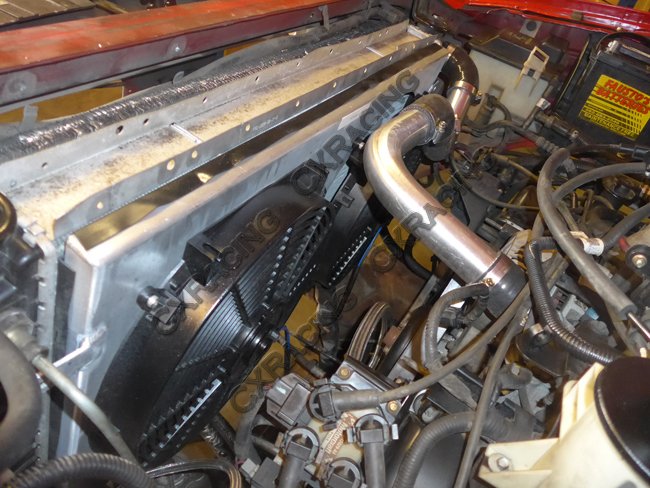 Radiator Shroud + Piping + 14" Fans Kit For 1997-2003 Ford F150 F-150
Brand: CXRacing
Product Code: KIT-RAD-SHROUD-F150-9702-2FAN
Availability: In Stock