CXRacing Intercooler Piping Kit + Turbo Intake for SR20DET Engine, for Nissan/Datsun 240Z/260Z/280Z, Fits Stock Intake MF, Stock Turbo

Notes:
There Are Many Variations of Intake Manifold and Turbo Setups of SR20DET/S30 Swap, Please Make Sure This Is Matching What Your Project Is.

Application:
Chassis: Nissan 240Z/260Z/280Z
Engine: SR20DET Engine
Intake Manifold: Stock SR20DET Intake Manifold
Turbo: Stock SR20DET Turbo

Product Being Sold:
Intercooler + Piping Kit + BOV + Turbo Intake Pipe + MAF Flange + Air Filter

Product Info and Spec:
Intercooler:
Bar & Plate Construction
Core Size: 20"x12"x3"
Overall Size: 27"x12"x3"
3" Thick Core, 3" Inlet & Outlet

Piping Kit:
2.5" Hot Side Pipe and 2.75" Cold Side Pipe
Comes with BOV
Turbo Intake Pipe Connects to Stock Turbo Inlet
Comes with Aluminum Flange that Fits Stock MAF Unit
Comes with Air Filter

Notes:
-Off Road or Track Use ONLY, NOT for Street Use.
-Due to The Complexity of Swapping a Motor to Different Chassis, Please Make Sure that You Understand the Application Stated Here are the Right Parts for Your Project.
-Parts Being Sold are The Kit Being Advertised ONLY. Other Parts Shown On Pictures are For Demo Only (of Our Complete Swap Kit). Check Our Website.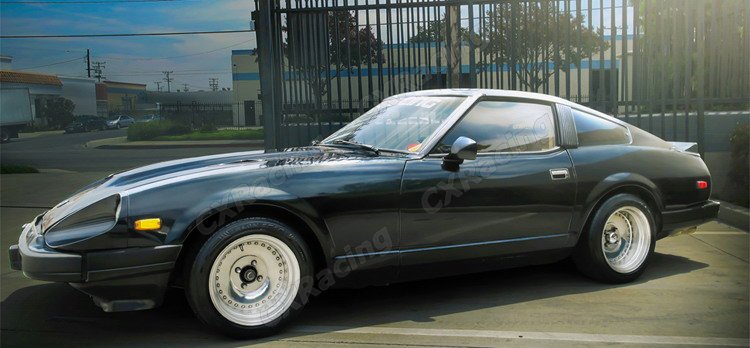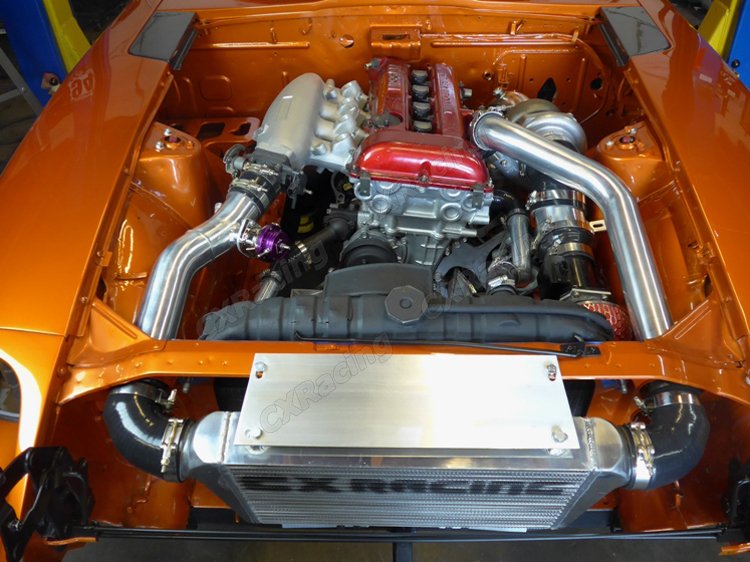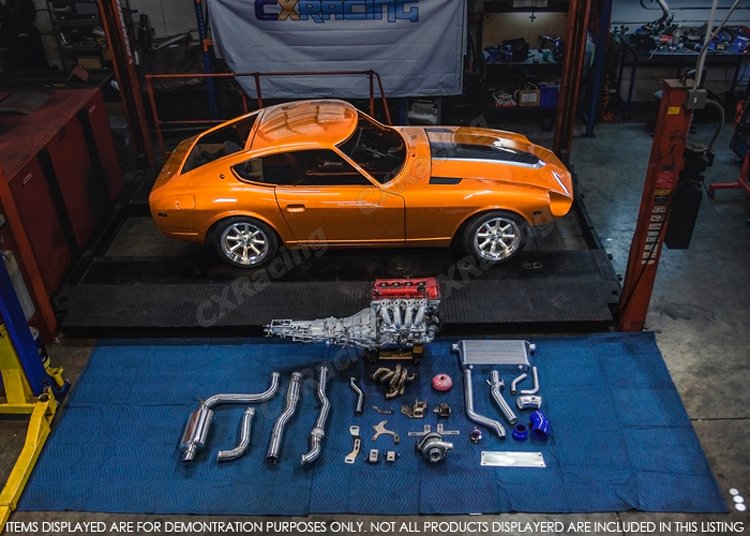 Click Below Picture to See Flowbench Test of the Intercooler: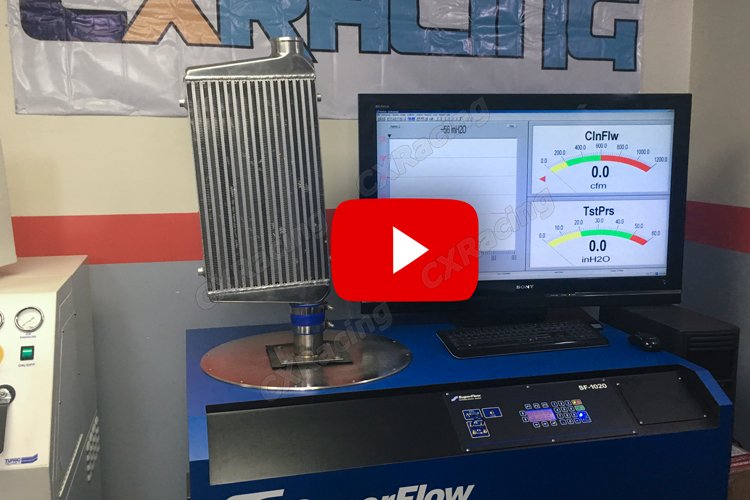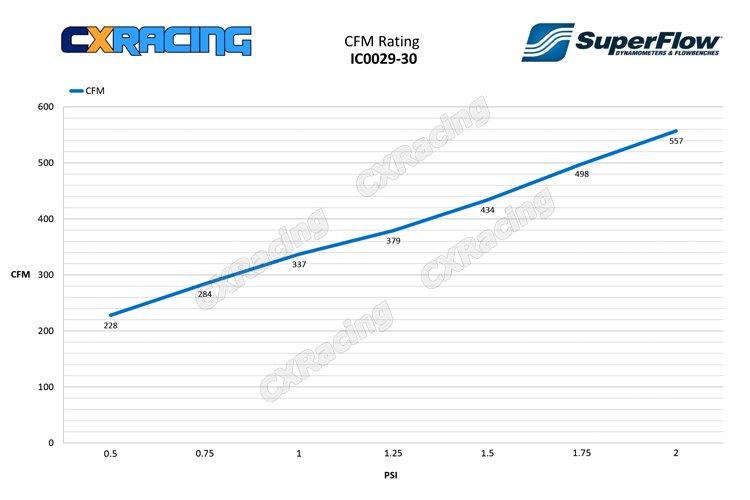 Highlights:
-Especially Designed, Made for the Application Stated
-Fully Tested, Simple Easy Installation
-Offers Excellent Performance Gains
Item Included:
-Intercooler with Mounting Brackets
-Aluminum Piping Kit with Silicon Hoses and Clamps
-BOV
-N62 MAF Adapter Flange
-Intake Pipe and Air Filter
-Note: Radiator Hard Pipe Kit Is NOT Included.
Below Are Installation Pictures: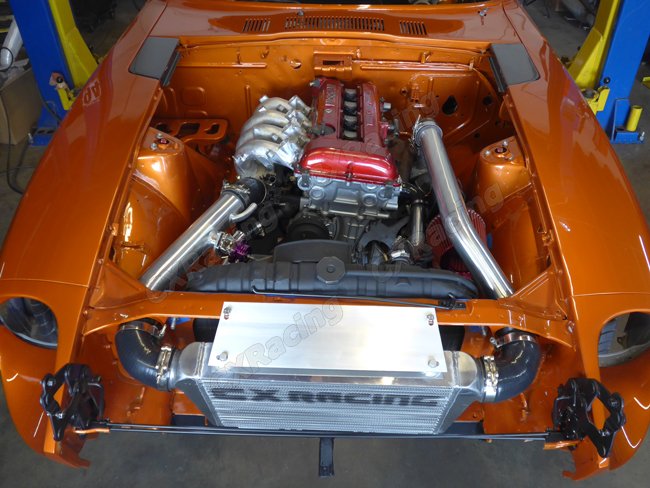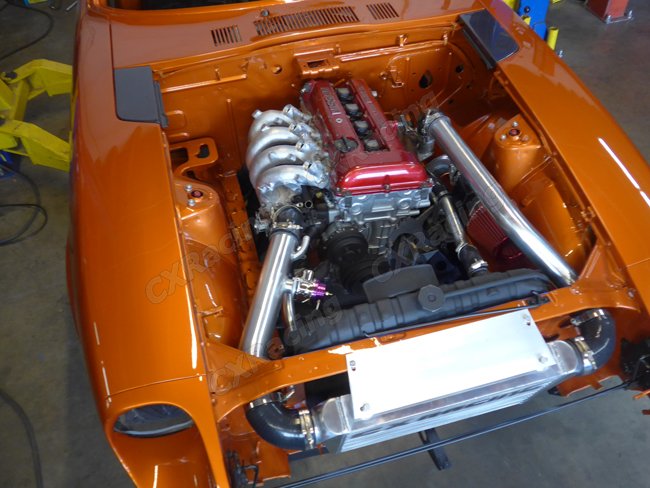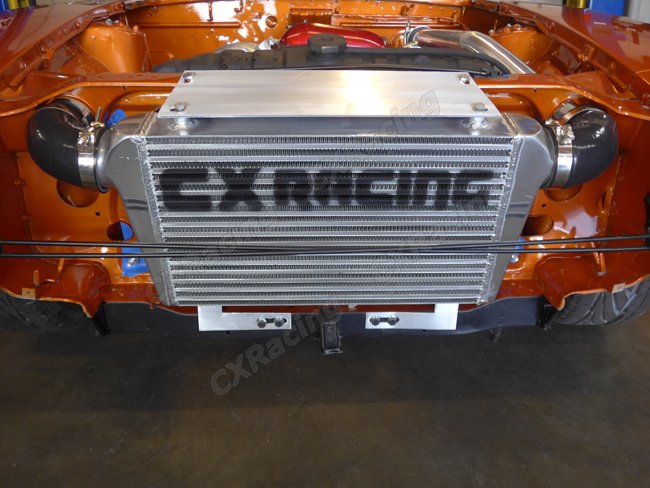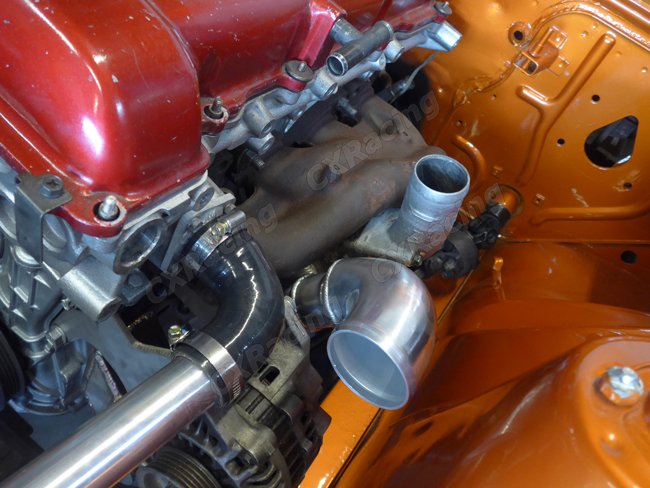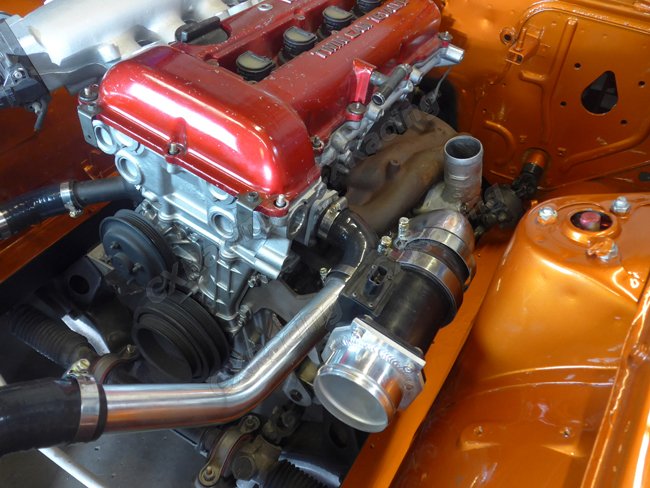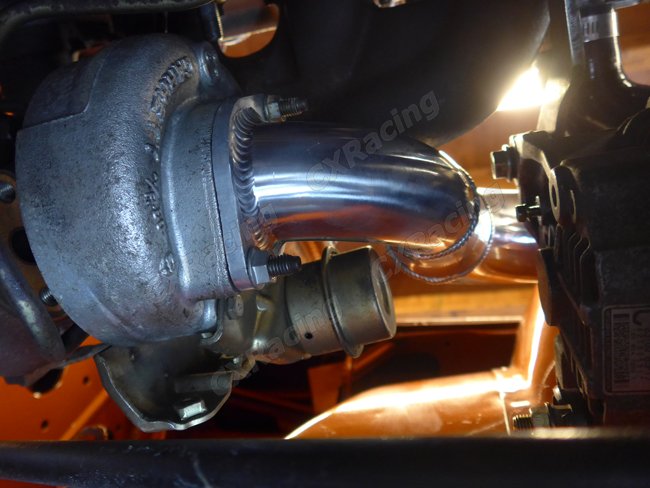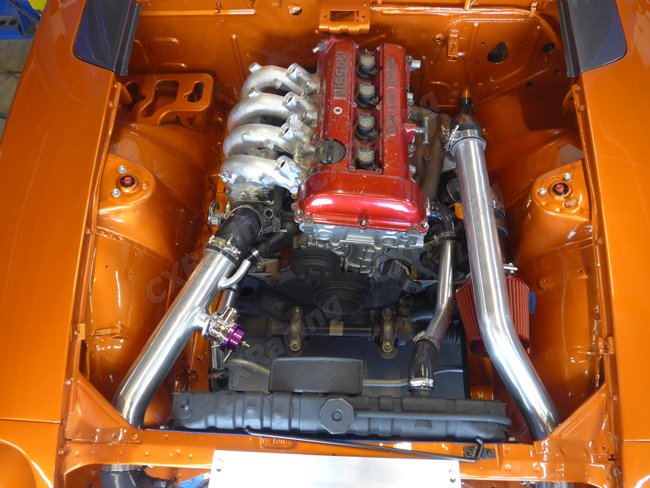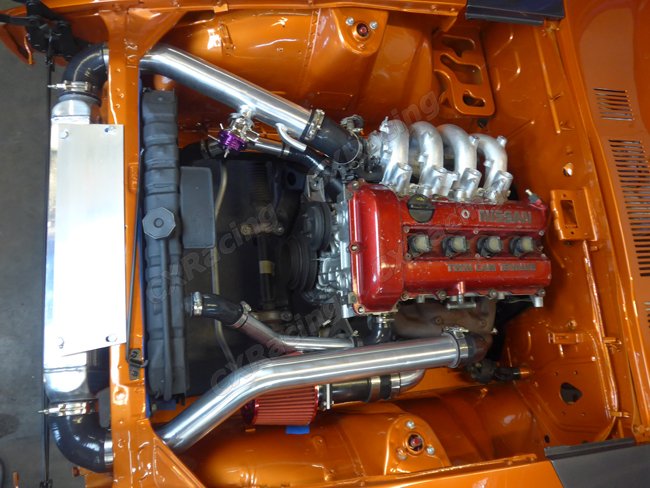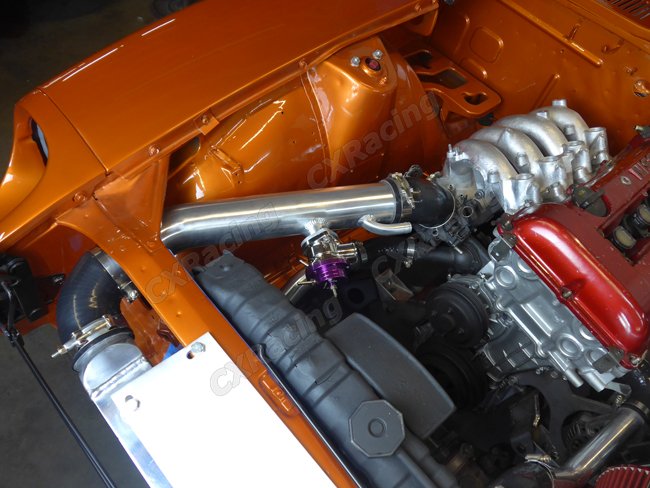 Intercooler Piping Kit for SR20DET 240Z 260Z 280Z Stock Turbo Intake MF
Brand: CXRacing
Product Code: KIT-SR20-240Z-STOCK-STOCKIM-IC
Availability: In Stock