CXRACING Turbo Kit For 1996-2000 Honda Civic EK with B16, B18, B20, B-Series Engine.
Product Being Sold:
Manifold + Turbo + Intercooler Kit + Wastegate + Downpipe + Oil Feeding line kit
Bolt On Fit, Keeps AC and PS.
CXRACING's NEWLY Released Turbo kit, Fully Tested.
This turbo spools very fast and picks up power very Quick, Good for 300~350 HP.
Product Info and Spec:
Manifold:
- T3 Turbo Flange
- 35mm or 38mm Wastegate Flange
- Cast, no Crack
DownPipe:
- 2.5" Stainless Steel Turbo Down Pipe
- 5 Bolts Exhaust Flange
T04E Turbo and Wastegate:
- 3" Air Inlet, 2" Air Outlet
- Wet Floating Bearings
- 1/8 NPT Oil Inlet
- Standard T3/T4 Flange
- .60 A/R Compressor
- .63 A/R Turbine
- 5 Bolt Standard Hot Side
- 38mm 8 psi Wastegate
Intercooler Kit:
- Tube & Fin design Intercooler:
- Core Size: 22 x 7 x 2.25 inch
- Overall Size: 28 x7 x 2.5 inch
- 2.5" Thick Core, 2.5" Inlet & Outlet
- 2.5" Polished Aluminum Piping with Silicon Hoses , Clamps and BOV
Notes:
- This kit is for Off Road Use only.
- Due to Large HP of this Turbo, Engine and Clutch are highly recommended to be upgraded to handle the increased HP.
- Tuning the Engine Management and Fuel System are required.
Click Below Picture to See Flowbench Test of the Intercooler: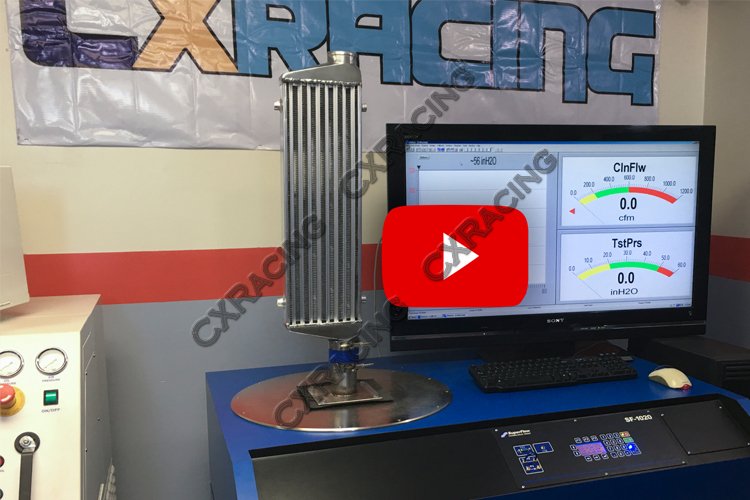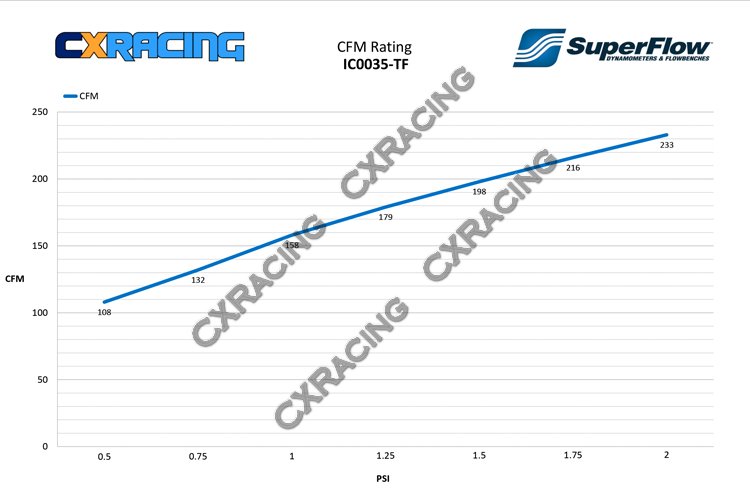 Highlights:
- Newly Developed and New Design, Bolts on fitment to EK.
- Keeps AC and PS on EK chassis (very few kits on the market can Keep AC), Fits Perfectly.
- Bolt On 2.5" Downpipe to Stock Cat-Converter.
- High Performance Tube and Fin Intercooler.
Items_Included:
- Front Mount Intercooler
- Cast Exhaust Manifold
- T3 T04E Turbo Charger
- Oil Feeding line kit
- 2.5" Turbo Downpipe
- Blow Off Valve
- 38mm Wastegate (8PSI)
- Boost Controller
- 2.5" Aluminum Piping Kit
- Silicon Couplers and Clamps
Turbo Kit For 1996-2000 Honda Civic EK B16 B18 B20 B-Series Engine
Brand: CXRacing
Product Code: TRB-KIT-CIVIC-B-CAST-IC0035-TF-KIT-1
Availability: In Stock