CXRacing Turbo Kit For 1990-1997 Toyota Land Cruiser 80 Series J80 1FZ-FE 4.5L V8, Fits ARB Front Bumper for Off Roading, Comes with Manifold, Downpipe, Intercooler, Piping Kit, and Skid Plate

This Is Our Revised New Turbo Kit for the J80, Re-designed Intercooler and Piping Kit, Which Has More Ground Clearance for Off-Roading. Smaller 0.68 AR Turbo Exhaust Housing Makes Quick Spool and Offers Power and Torque at Low RPM.

New Addition to the Kit Is Also a Stainless Steel Skid Plate, Protecting the Intercooler. It Fits ARB Bumper with A Winche Installed.

CNC Cut Manifold Flange. Heavy Duty 11 Gauge Thick Wall Elbows Welded. 1.75" OD Stainless Steel Mandrel Bent Tube Runner.

3" Stainless Steel Turbo Downpipe, Has Both Factory O2 and Aftermarket O2 Sensor Flange, Easier for Tuning. Connects to Factory Exhaust.

Note:
There Are Two Connections of the Donwpipe to the Rest of the Exhaust System (See Pictures At The Bottom of This Item):

* Curved Up Connection (It Might Be for Manual Transmission or Carburetor Engine)

* Straight Connection (It Might Be for Auto Transmission or Fuel Injection Engine)

This Header Is for Straight Connection ONLY. If You Have a Curved Exhaust, You Will Need to Modify the Downpipe Yourself.

APPLICATION(S):
- Chassis: 1990-1997 Land Cruiser J80
- Engine: 1FZ-FE 4.5L
- Turbo: T4 GT35 Turbo
This Item is for the Turbo and Intercooler Kit ONLY , All Other Parts Shown are NOT INCLUDED. We Do Offer Different Combination of Kits Which Include These Other Products Shown, Please Check Our Other Items or Contact Us For More Information.
PRODUCT(S):
- T4 GT35 Turbo Charger x1
- Manifold, with WG Dump Tube x1
- Downpipe (Two PCS) x1
- 50MM 10Psi Wastegate x1
- Oil Sandwich and Oil Line Kit x1
- Skid Plate x1
- Intercooler, Mounting Brackets x1
- Aluminum Intercooler Piping Kit x1
- Set of Silicon Hoses x1
- Set of T-bolt Clamps x1
- Blow Off Valve x1
TECHNICAL SPECIFICATIONS:
T4 GT35 Turbo Charger
| | |
| --- | --- |
| Air Inlet | 4" |
| Compressed Air Outlet | 2.5" |
| Bearing | Journal Bearing |
| Turbine Housing Flange | Standard T4 |
| Exhaust Outlet | 3" V-Band |
| Cooling | Oil and Water Cooled |
| Compressor | 0.70 A/R |
| Turbine | 0.68 A/R |
| Compressor Wheel (Major/Exducer) | 61.3 /82 mm |
| Turbine Wheel (Major/Inducer) | 62 /67.8 mm |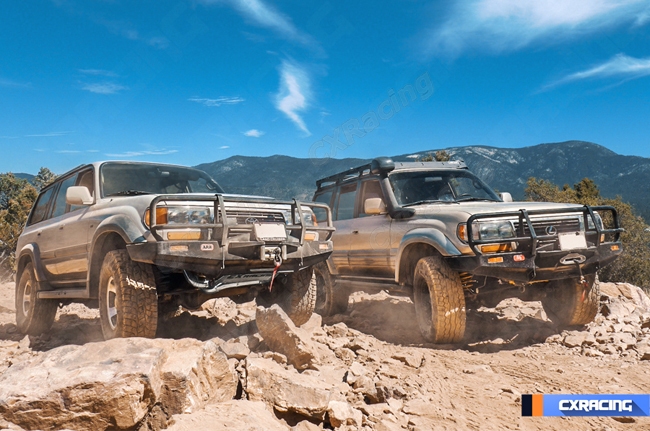 Below Are Installation Pictures: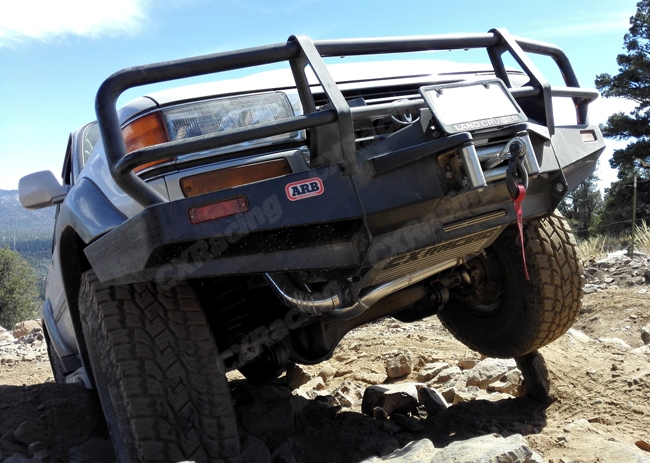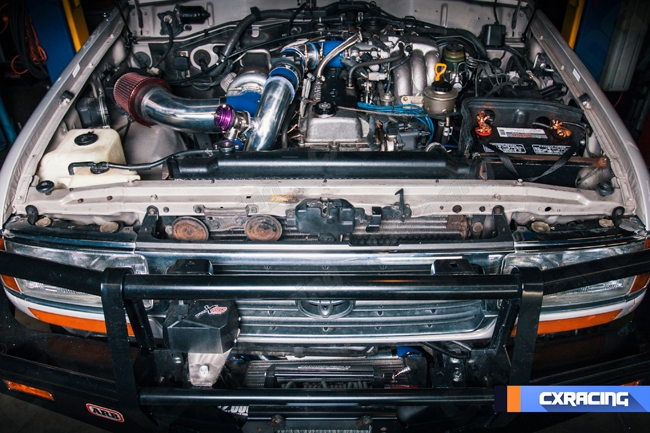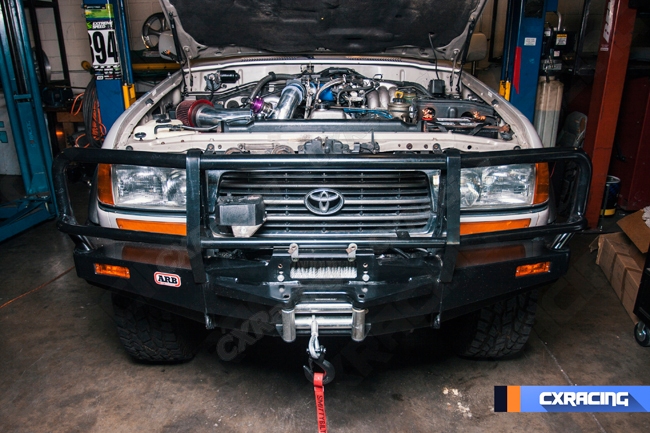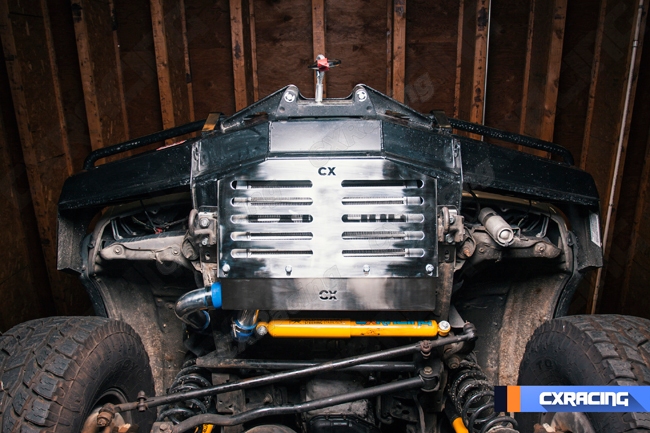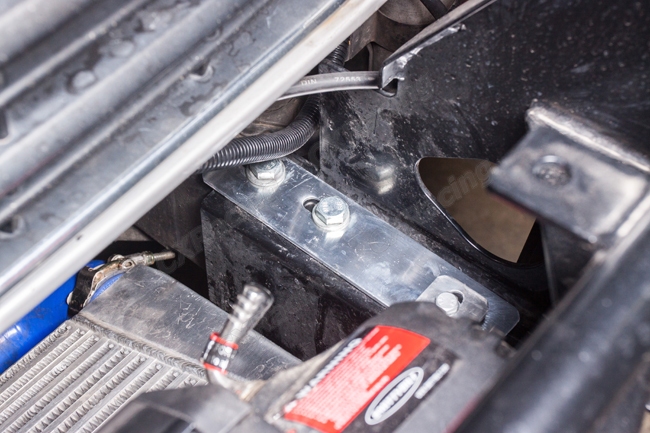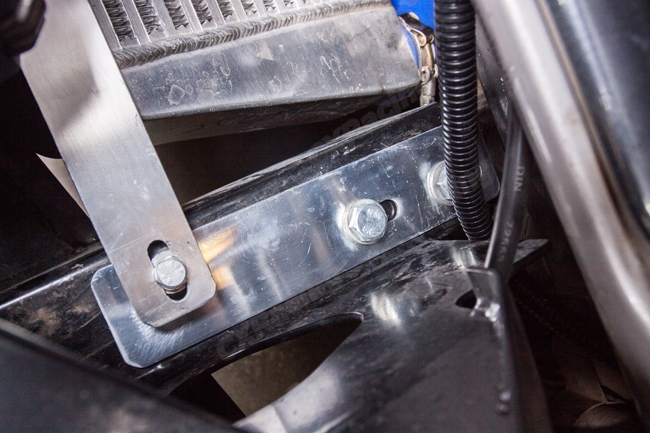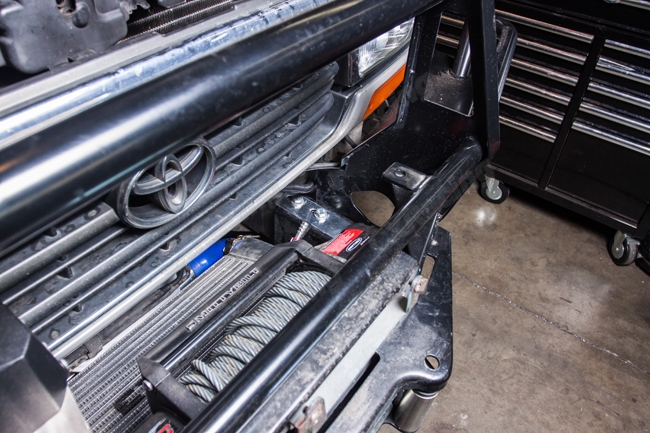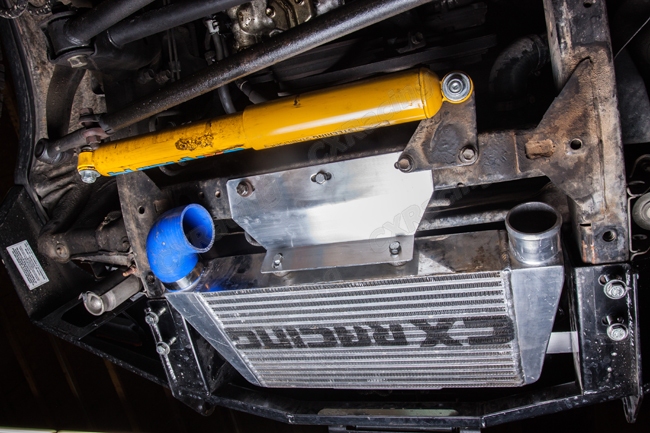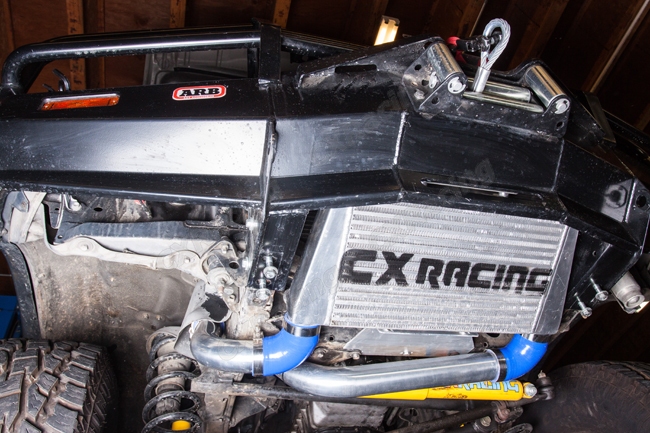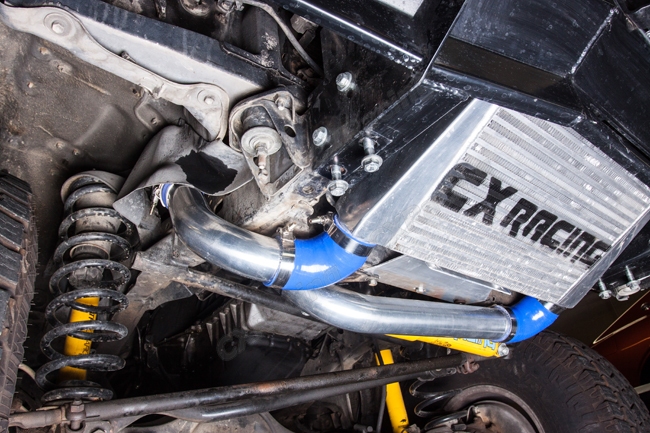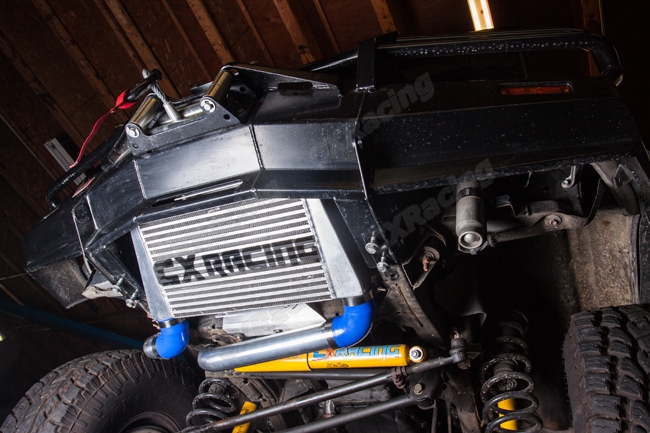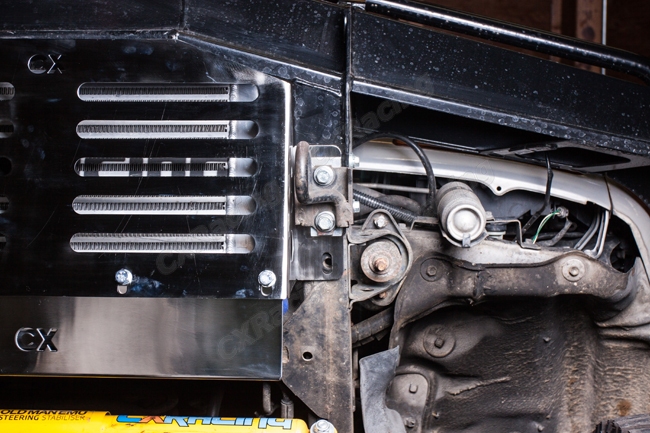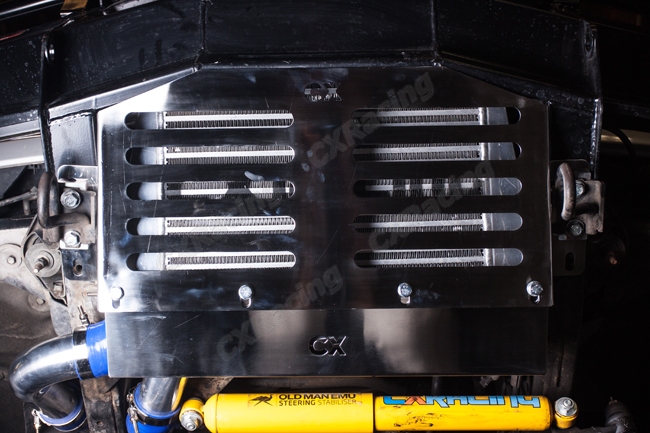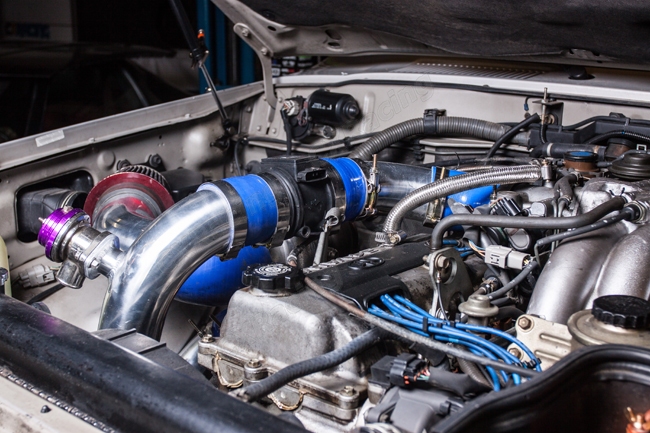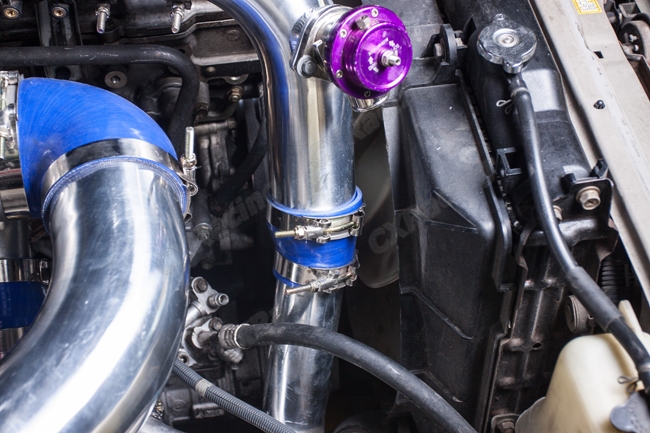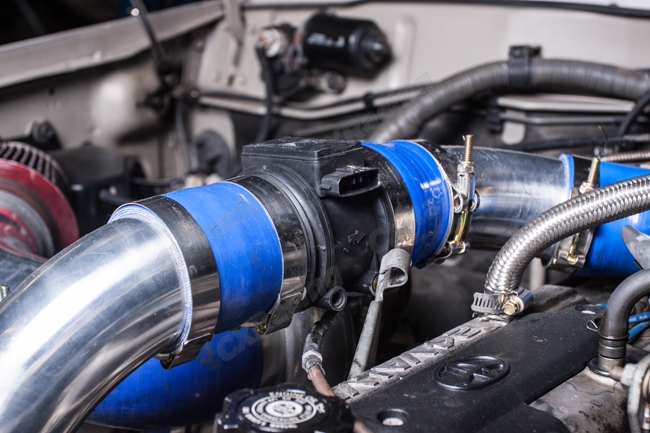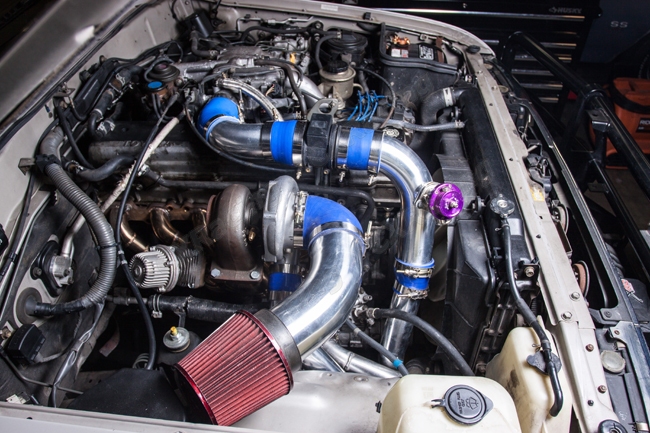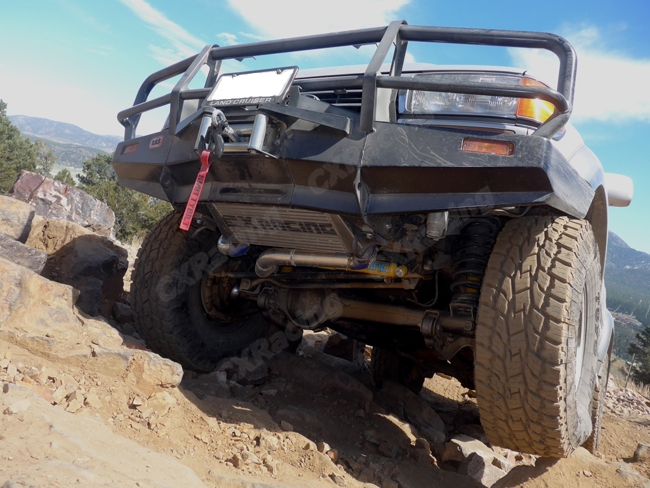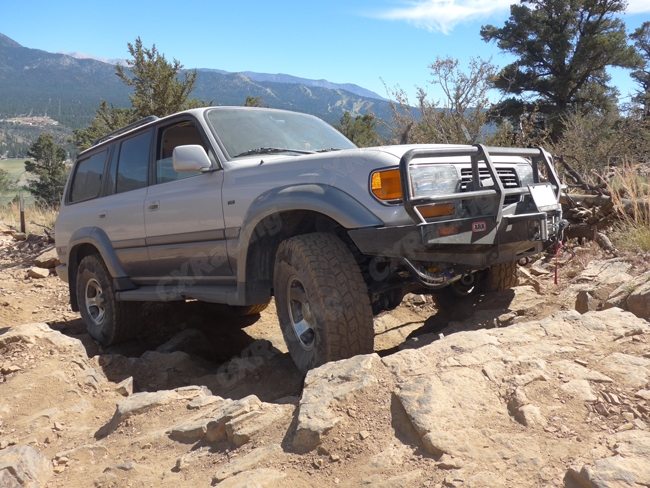 Below Picture Shows The Straight Connection to The Exhaust System. This Is What This Turbo Kit For.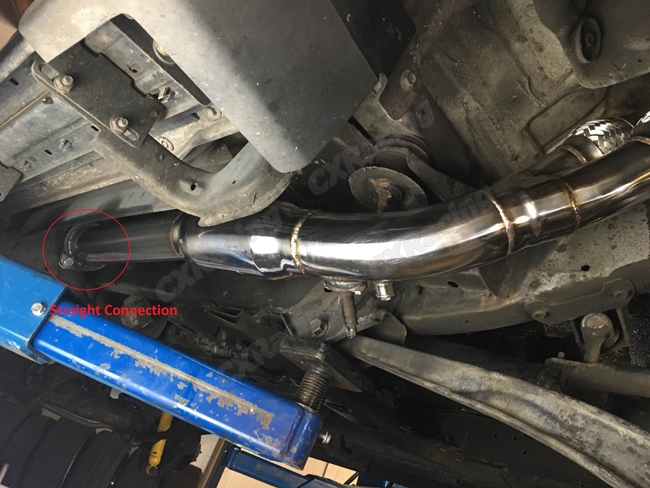 Below 2 Pictures Show The Connection to The Exhaust System (Curve Up) . This Is NOT What This Kit Fits.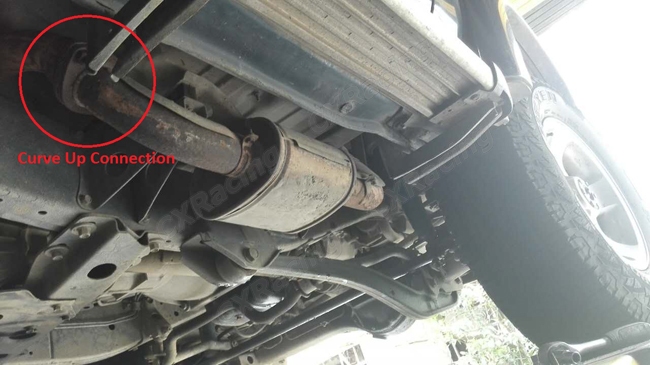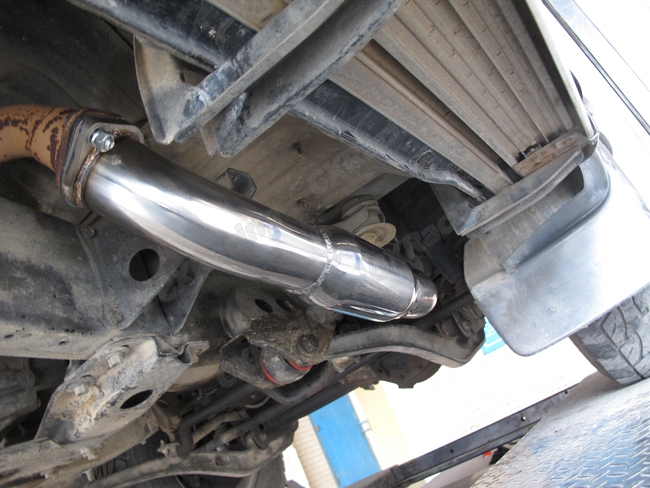 Turbo Intercooler Downpipe Kit Skid Plate For Land Cruiser 80 J80 1FZ-FE 4.5L
Brand: CXRacing
Product Code: TRB-KIT-1FZFE-LC80-OFFR-IC-SKID
Availability: In Stock