CXRacing GT35 Turbo + Manifold + Wastegate + Downpipe Kit For 98-05 Lexus GS300 with 2JZ-GE VVTI Engine Convert to Turbo (NA-T)
This Manifold Is a Brand New Design from CXRacing, Comes with Many New Features:
- Long Equal Length Runners, Offers Better Flow and Support Bigger Power and Higher Torque.
- Places Turbo Forward with Properly Angled Position of Turbo Flange, Fits Bigger Turbo (Pictures Show a T76 Big Turbo), But Also Fits All Other Stock Parts.
Note:
- Design for GS300 Chassis ONLY. (Does NOT Fit IS300, SC300)
- Heat-Wrap All of Manifold, Downpipe, and other Parts/Wires is Highly Recommended Due to Extra Heat Generated by Turbo Application.
Application:
- Chassis: 1998-2005 Lexus GS300
- Motor: 2JZ-GE Engine Convert to Turbo (NA-T)
- Turbo: T4 GT35 Turbo(0.68 AR Turbine Housing, Mid-End Power)
Note: This Kit is Hardware Kit Only, You Need to Upgrade the Fuel System and Tune the Car.
With Stock Motor Internals with Proper Tuning, Running @ 6-8 PSI Makes 260-280 WHP. More than 8 PSI Needs to Upgrade Motor Internals.
Product Being Sold:
Turbo Kit + Downpipe
This is CXRacing's Newest Products for the Application Stated Above. All Parts Are Developed from Ground Up in Our R&D Center in USA, Designed and Built for Improved Performance Gains, with Excellent Fitment and Easy Installation.
Product Info and Spec:
Manifold:
- Places 46mm WG Vertically Up, Professional and Cool Looking.
- Heavy Duty 11Gauge (or 3mm) Thick Wall Tube, Offers Longevity Use of the Product.
- CNC Cut Flange and Cast 6-1 Merge Collector Offers Precise Fitment
Turbo/Wastegate:
- GT35 Big Turbo, Supports 300-500 HP
- 4" Inlet, 2.5" Outlet
- T4 0.68 AR Turbine Housing, Fast Spool, Immediate Low End Power
- 3" Vband Exhaust Outlet
- 46mm Vband Wastegate, 8 PSI
Downpipe:
- 3" Downpipe, Fits Stock Dual Tube Exhaust System
Notes:
- Intercooler Kit Is NOT Included.
- Off Road or Track Use ONLY, NOT for Street Use
- Due to the Complexity of Converting a Motor from NA to Turbo, Please Make Sure that You Understand the Application Stated Here are the Right Parts for Your Project
- Parts Being Sold are the Kit Being Advertised ONLY. Other Parts Shown on Pictures are for Demo Only .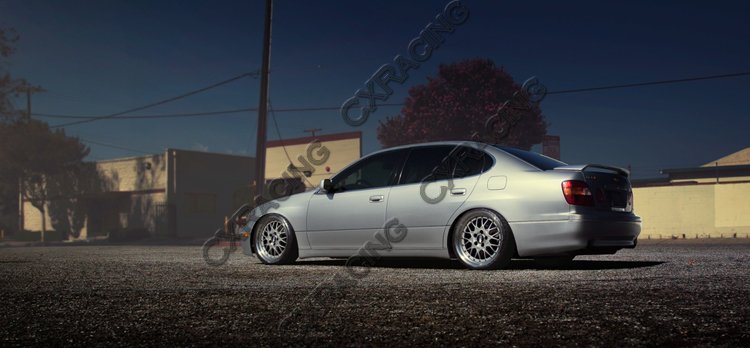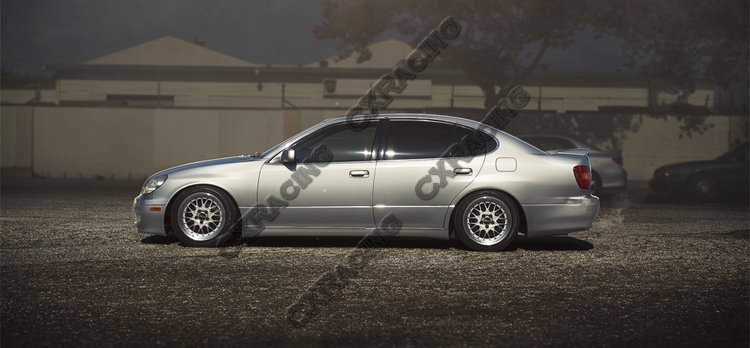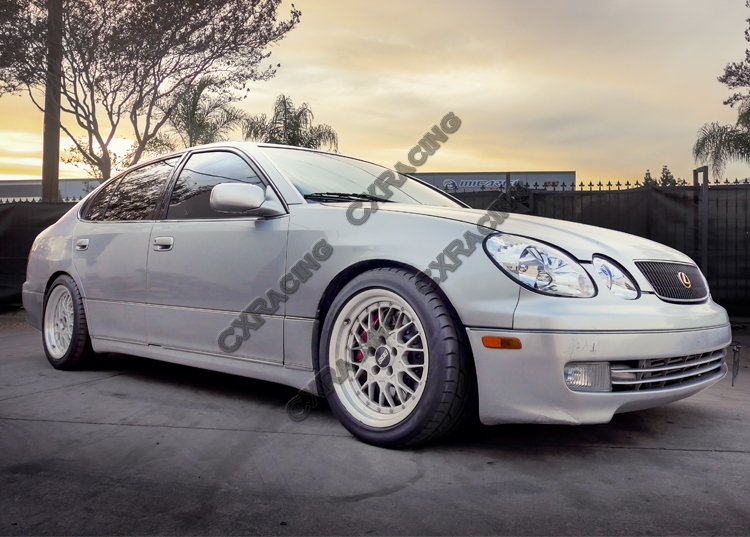 Highlights:
- Especially Designed, Made for the Application Stated
- Fully Tested, Simple Easy Installation
- Offers Excellent Performance Gains
- One of the Best Kits on the Market, with High Quality Products and Affordable Pricing
Items_Included:
- Turbo Manifold
- Downpipe with 3" Vband Clamp
- GT35 Turbo
- 46mm Wastegate with Dump Tube
- Oil Line Kit
GT35 Turbo Manifold Downpipe Kit For 98-05 Lexus GS300 2JZ-GE Engine NA-T
Brand: CXRacing
Product Code: TRB-KIT-2JZGE-GS300-GT35-NO-IC
Availability: Out Of Stock