CXRacing GT35 Turbo + Intercooler Kit + Manifold + Wastegate + Downpipe Kit For 1998-2006 BMW 3 Series E46 M52 and M54 Engines, Convert from NA to Turbo (NA-T). Does NOT Fit M3.

This New Turbo Manifold and Downpipe Kit Is A New Development From CXRacing
Bolt On Fit Manifold, No Cut. Supports 400-450 HP

Note:
1. No Installation Instruction Is Provided. But We Show Many Installed Pictures on This Listing and Installation Notes. It Is Very Intuitive.

2. Heat-Wrap All of Manifold, Downpipe, and other Parts/Wires is Highly Recommended Due to Extra Heat Generated by Turbo Application.

3. You Will Need to Build the Rest of the Exhaust System After the Downpipe.

Application:
- Chassis: 98-06 BMW E46
- Motor: Factory M52 and M54 Engines
- Turbo: Top Mount T3

Note:
1.This Kit is Hardware Kit Only, You Need to Upgrade the Fuel System and Tune the Car.
2.This Product was developed based on US model Left-Hand-Drive chassis. For Right-Hand-Drive, due to potential conflict with steering shaft, fitment most likely will be an issue and we don't guarantee fitment. Modification is needed and we won't accept return due to Right-Hand-Drive fitment issues.

This is CXRacing's Newest Products for the Application Stated Above. All Parts Are Developed from Ground Up in Our R&D Center in USA, Designed and Built for Improved Performance Gains, with Excellent Fitment and Easy Installation.


Product Being Sold:
GT35 Turbo + Manifold + Downpipe + Wastegate + Intercooler Kit

Product Info and Spec:
Manifold:
- Stainless Steel
- T3 Top Mount, with 38mm WG Dump Tube

Downpipe:
- Stainless Steel Tube
- 2.5" Pipe Connection to Turbo, with Enlarged 3" Vband Tailed End
- 2nd Pipe Is 3"
- It Does NOT Fit Stock Exhaust System, You Need to Build the Rest of the Exhaust

Turbo/Wastegate:
- GT35 Big Turbo, Supports 300-500 HP
- 4" Inlet, 2.5" Outlet
- T3 0.63 AR Turbine Housing, Fast Spool, Immediate Low End Power
- 3" Vband Exhaust Outlet
- 38mm Wastegate, 8 PSI

Intercooler Kit:
- 27x12x3 Inch Intercooler, Bar and Plate
- 3" Thick Core, 3" Inlet & Outlet
- 2.5" Hot Side Pipe, 3" Cold Side Pipe
- Comes with Mounting Brackets
- Comes with BOV, Silicon Hoses, and T-Bolt Clamps


Note:
- Off Road or Track Use ONLY, NOT for Street Use.
- Due to the Complexity of Converting a Motor From NA to Turbo, Please Make Sure that You Understand the Application Stated Here are the Right Parts for Your Project.
- Parts Being Sold are the Kit Being Advertised ONLY. Other Parts Shown on Pictures are for Demo Only (of Our Complete Kit). Check Our Other Website Items for Different Combination of the Kit.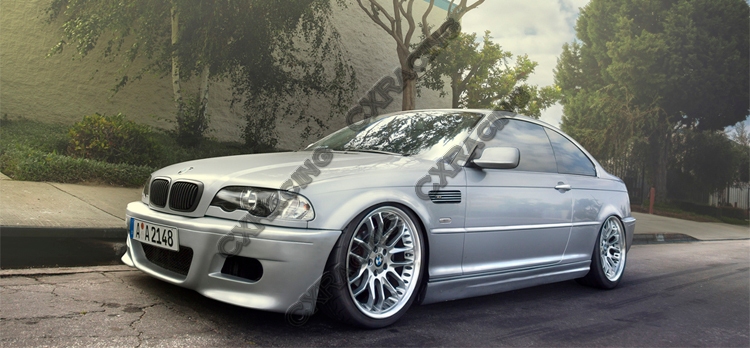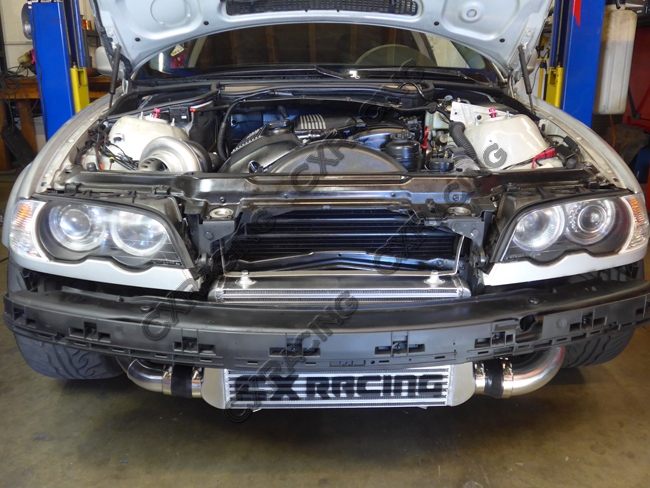 Click Below Picture to See Flowbench Test of the Intercooler: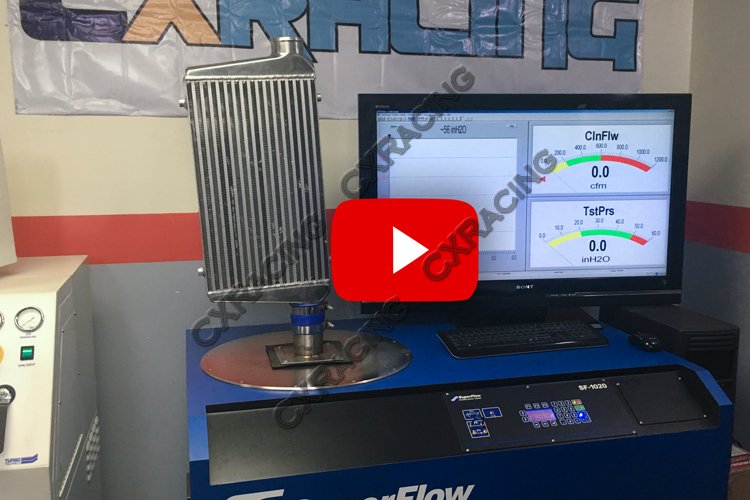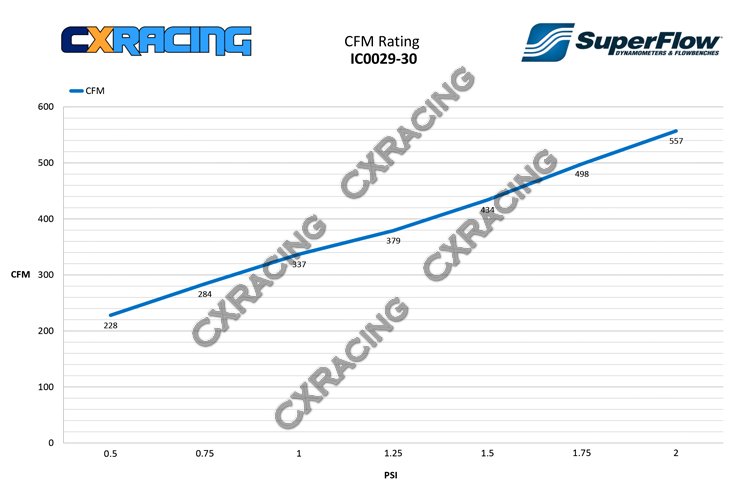 Highlights:
- Especially Designed, Made for the Application Stated
- Fully Tested, Simple Easy Installation
- Offers Excellent Performance Gains
- One of the Best Kits on the Market, with High Quality Products and Affordable Pricing

Items_Included:
- Turbo Manifold
- Downpipe, 2 Pcs Set
- GT35 Turbo
- 38mm WG, with Dump Tube
- Intercooler, with Mounting Bracket
- Aluminum Piping Kit + BOV
- Oil Line Kit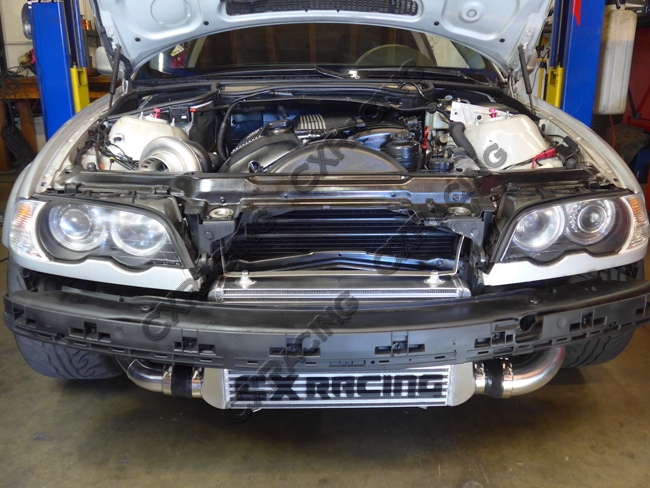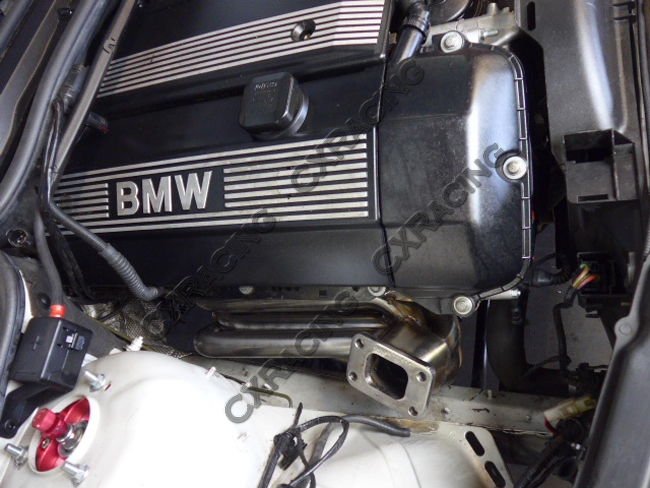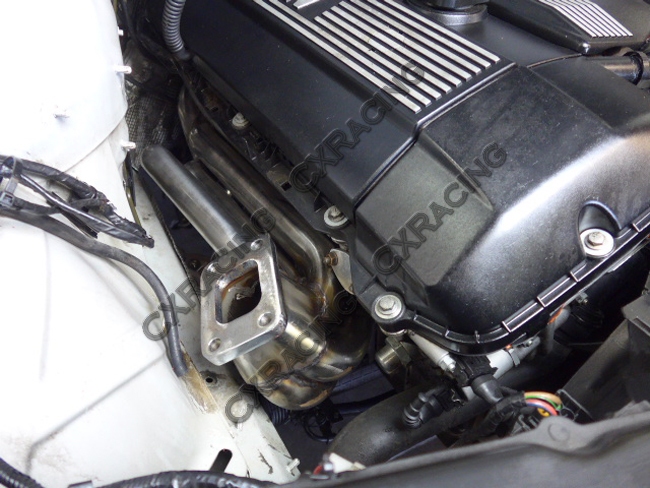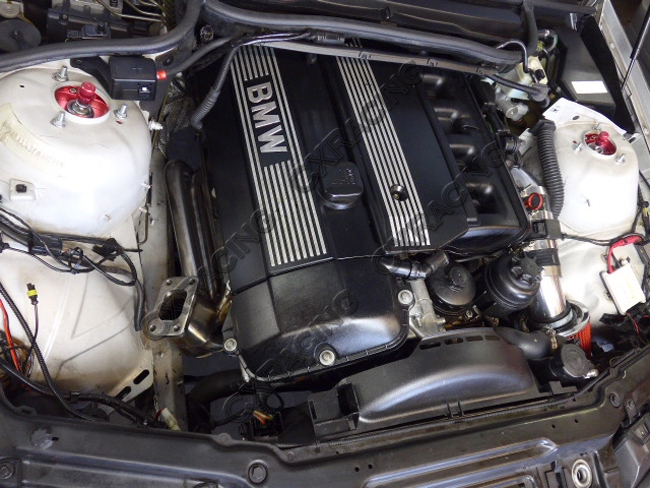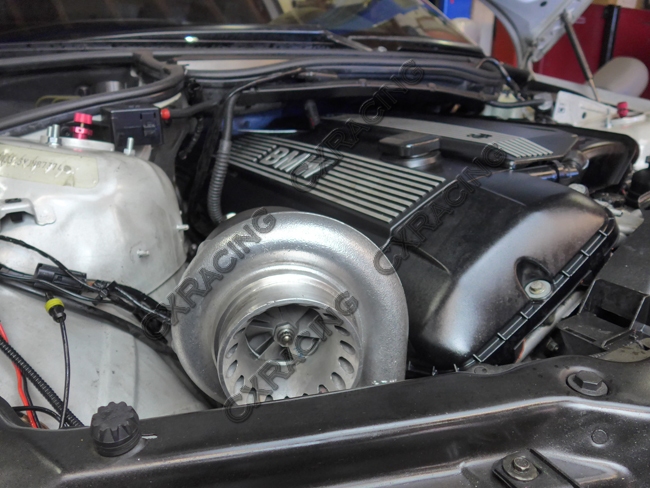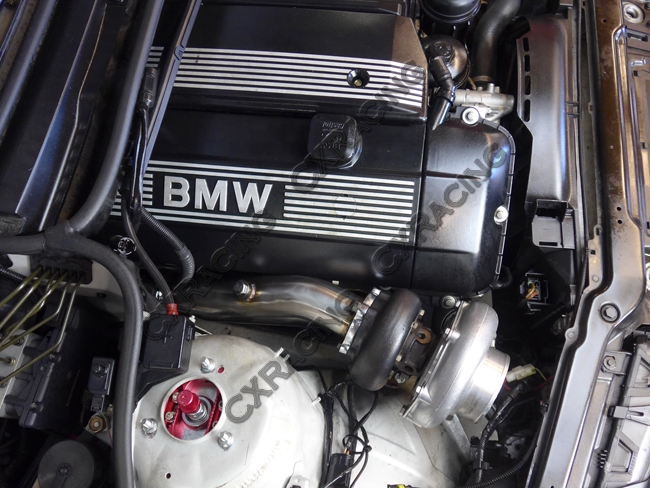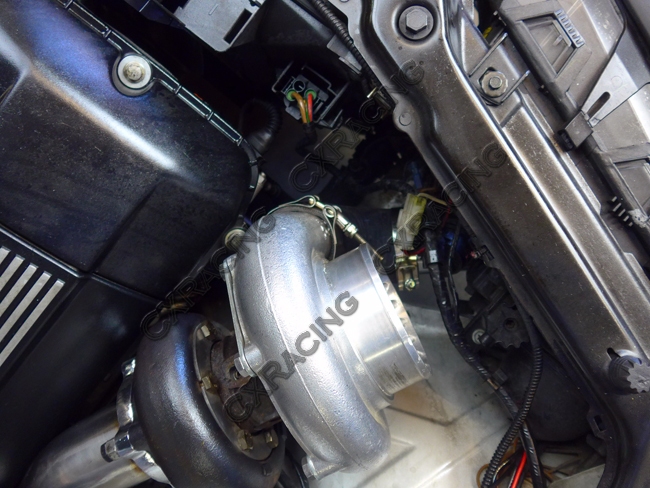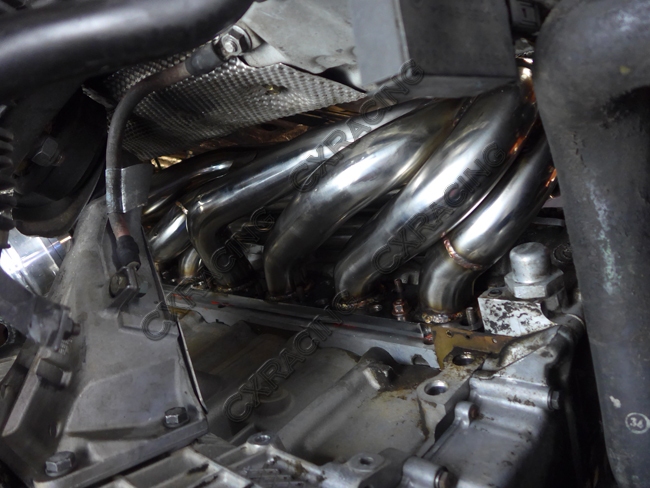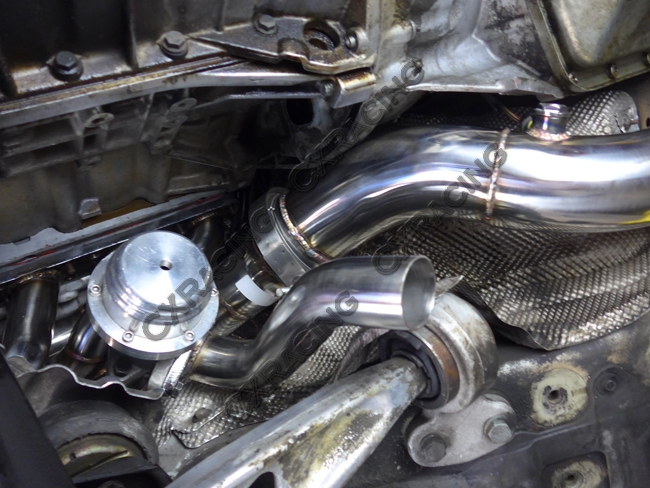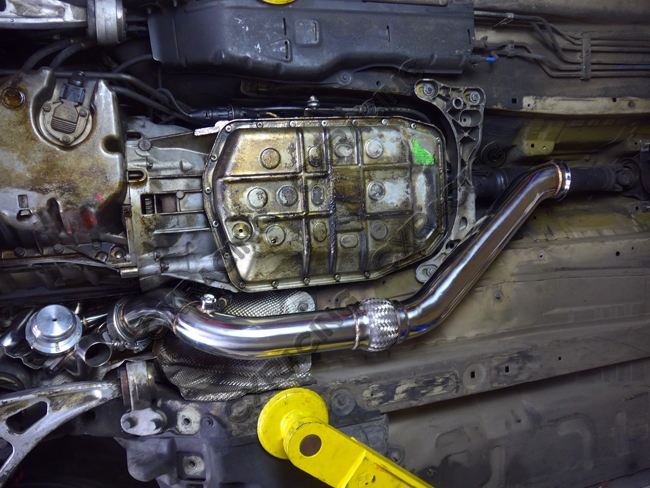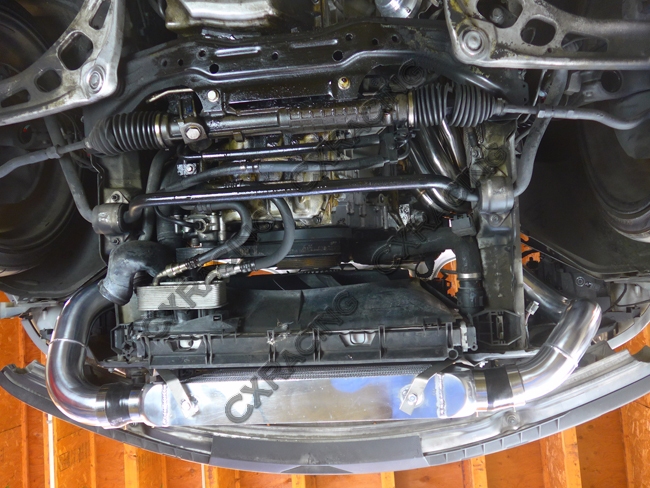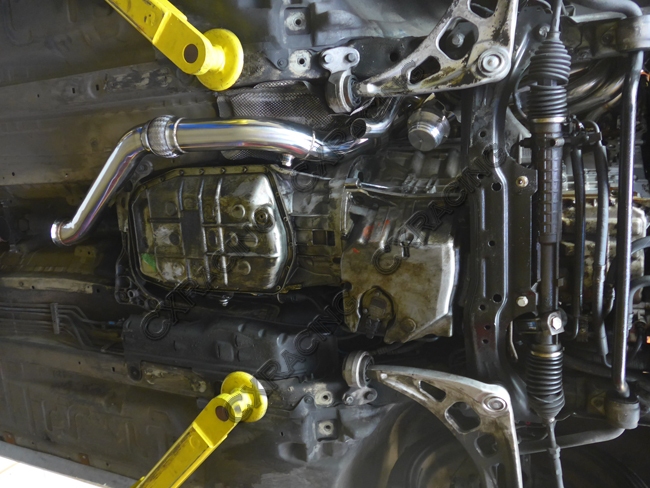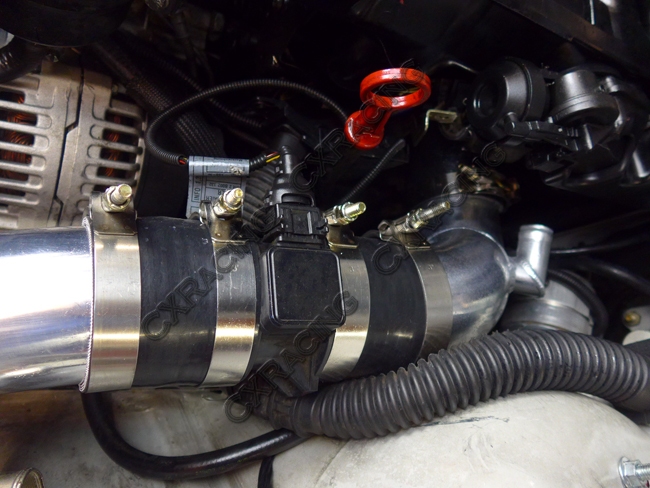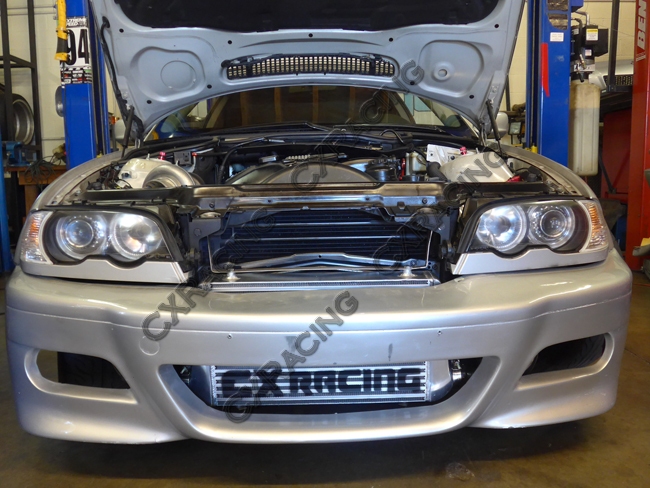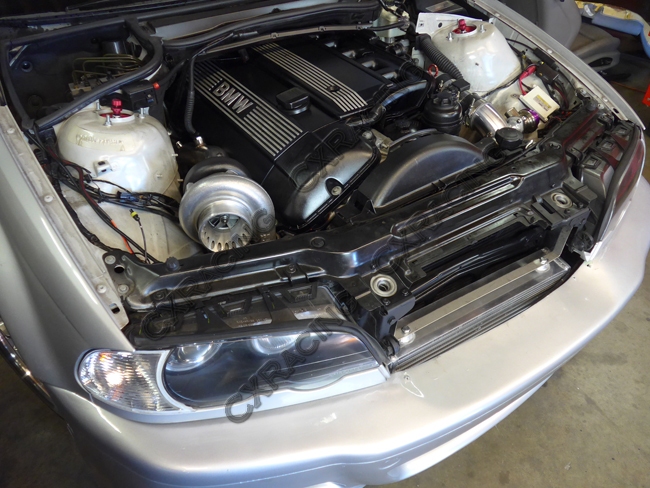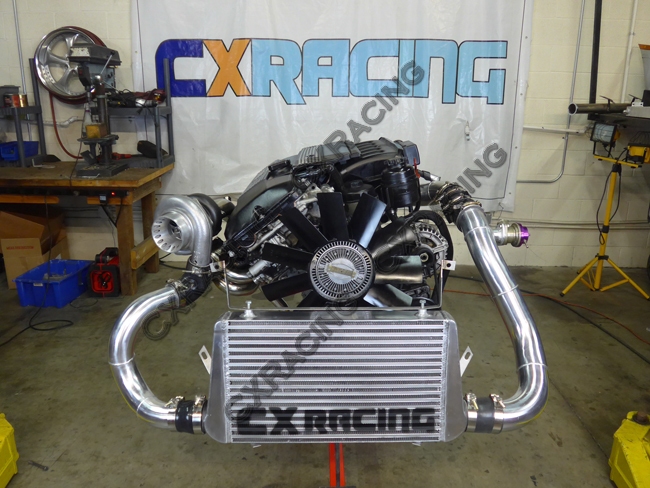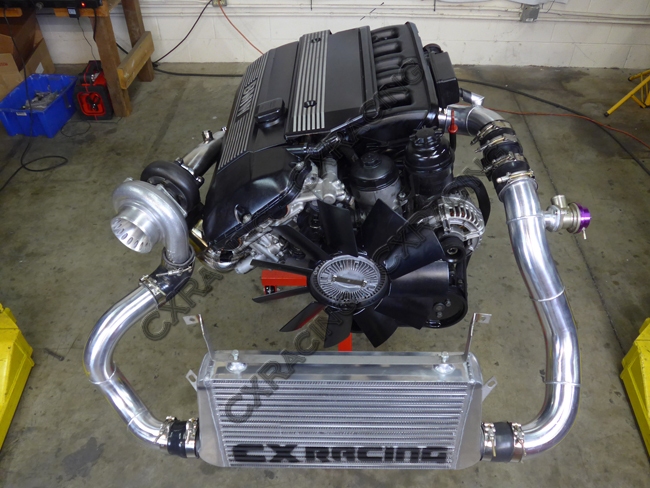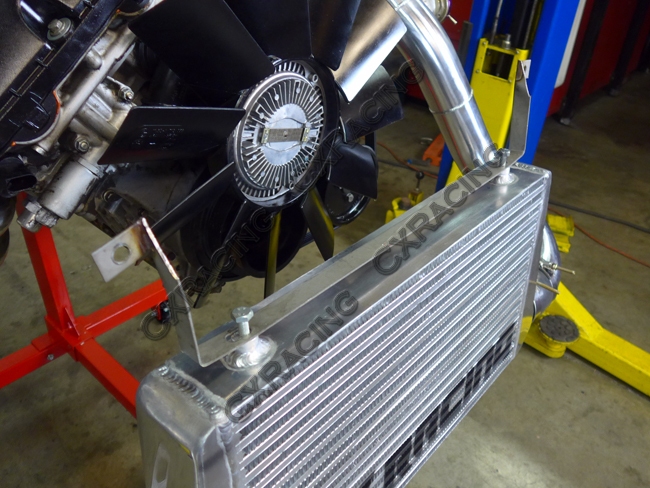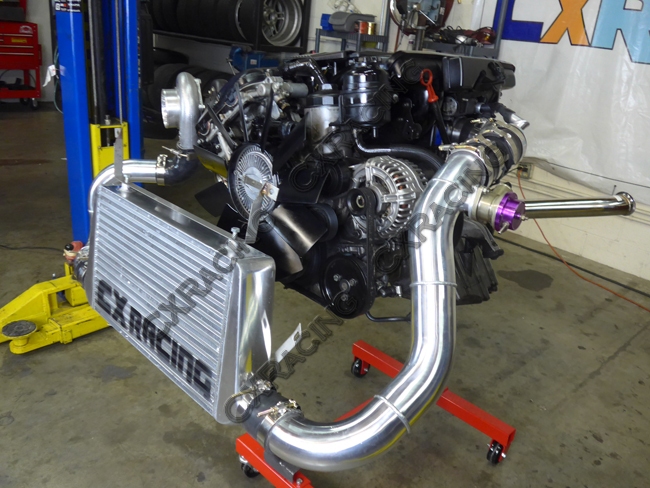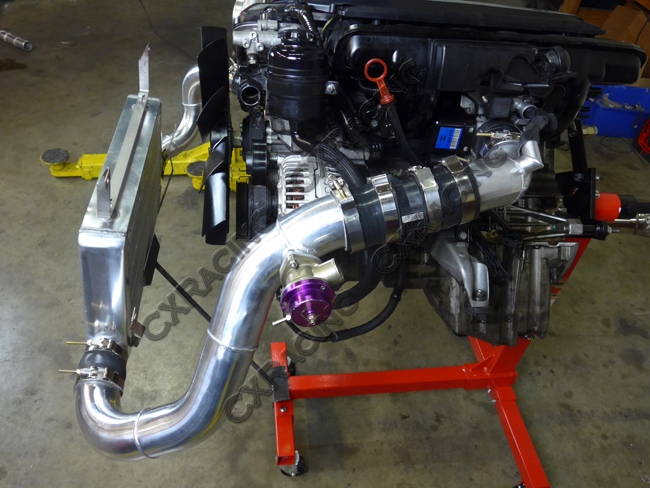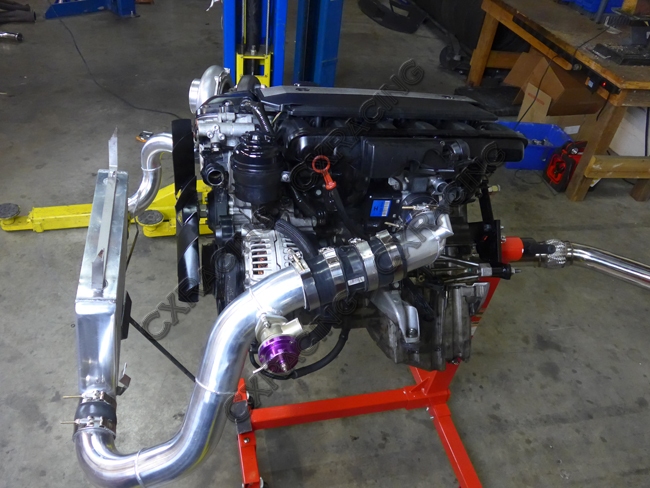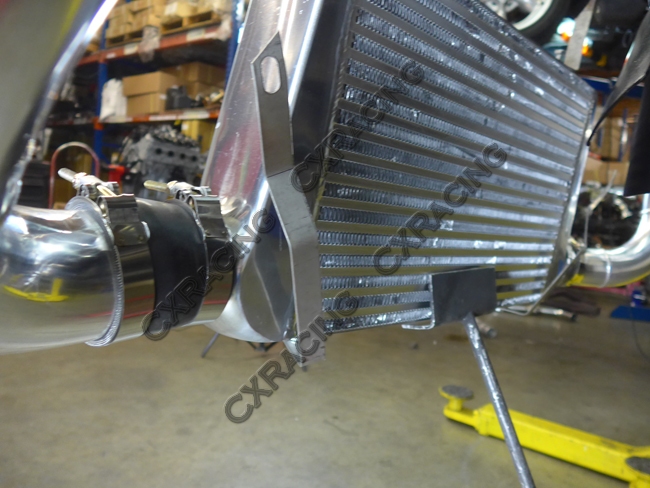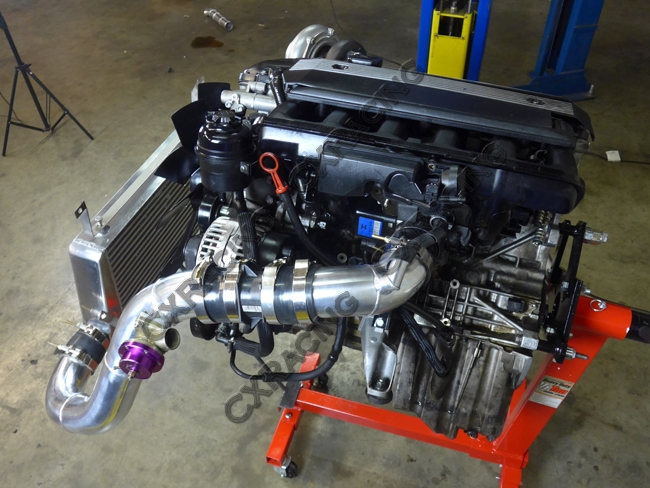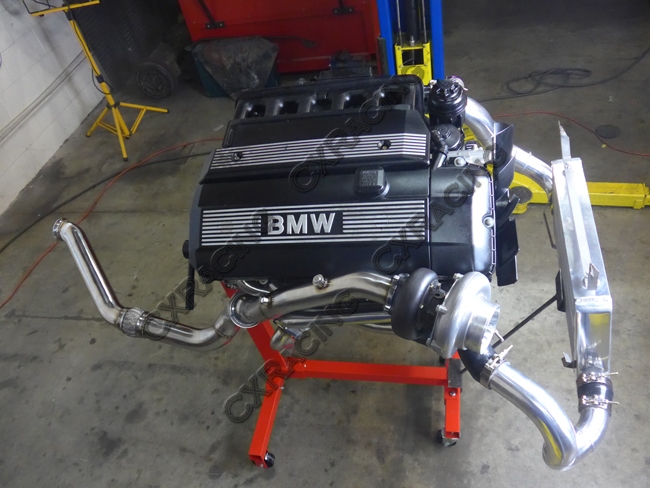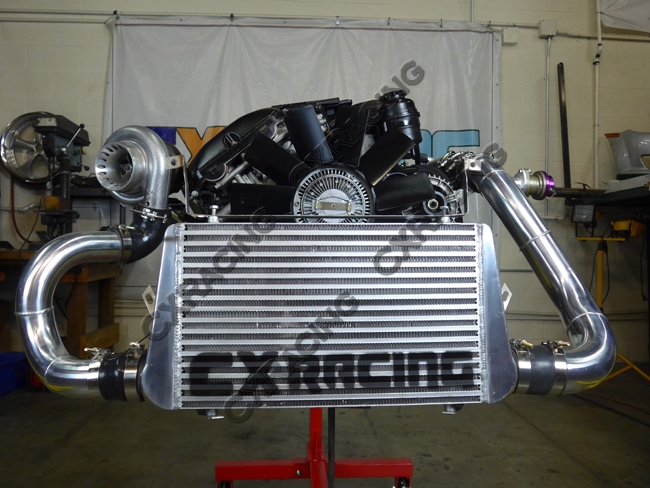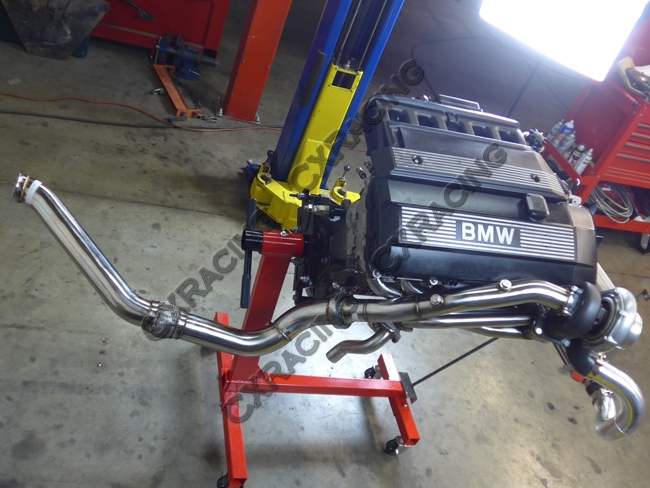 GT35 Turbo Manifold Downpipe Intercooler Kit for BMW E46 M52 M54 Engine NA-T
Brand: CXRacing
Product Code: TRB-KIT-BMW-E46-GT35-IC-KIT
Availability: In Stock