CXRacing Turbo Kit For 2001-2006 Honda Integra DC5 / Acura RSX with K20 Motor
This Kit is for K20 Converting NA to Turbo, Supports 450 HP.
Application:
- Chassis: 2001-2006 Honda Integra DC5 / Acura RSX
- Motor: K20
Product Being Sold:
Turbo Kit + DownPipe + Oil Line Kit + Turbo Intake Filter
This is CXRacing's Newest Products for RSX DC5. All Parts are Developed from Ground Up, Designed and Built Specially for the K20. It is One of the Most Complete Kits Available with the Most Competitive Cost. Kit is Bolt on Fit and Easy Install.
We Own Many Popular Motors and Chassis, Products are Fully Tested, with Fitment Guaranteed.
Product Info and Spec:
Manifold:
- Sidewinder Design, Perfect Fitment, No Cut or Removal of Stock Parts.
- CNC Cut Flange.
- Heavy Duty 11 Gauge Thick Wall Elbows Welded, 1.75" OD Runners.
- T3 Turbo and 38mm Wastegate Flanges.
- Bolt On Fitment for Big Turbo like GT35.
Downpipe:
- 3" Vband Stainless Steel Pipe
- Wastegate Dump Tube
- Three O2 Sensor Flanges, Easier for Tuning
GT35 Turbo and Wastegate:
- 4" Air Inlet, 2.5" Compressed Air Outlet
- Standard T3 Turbine Housing Flange
- 4-bolt Exhaust Outlet , 3" OD
- Journal Bearing, Oil and Water Cooled
- 6-25 PSI Working Pressure
- .70 A/R Compressor, .63 A/R Turbine
- 61.3 /82 mm Compressor Wheel
- 62 /67.8 mm Turbine Wheel
Notes:
- This kit does NOT included intercooler and piping kit, we offer complete kit as well, please check our other Website Item.
- Downpipe ends without flange, depends on your exhaust system, you will need to weld a proper flange.
- Off Road and Track Use ONLY, not for Street Use.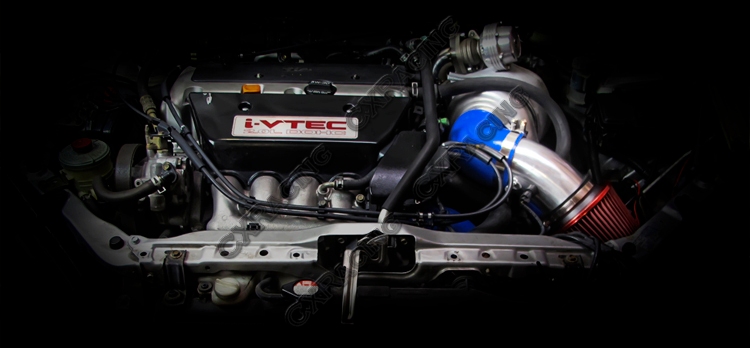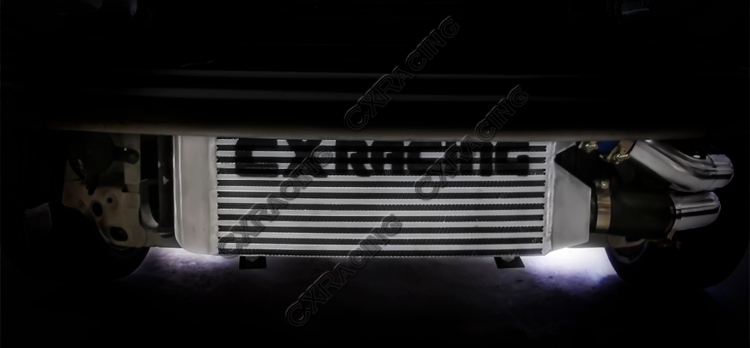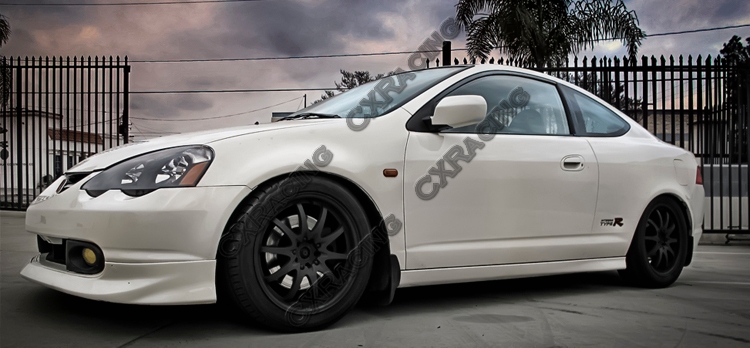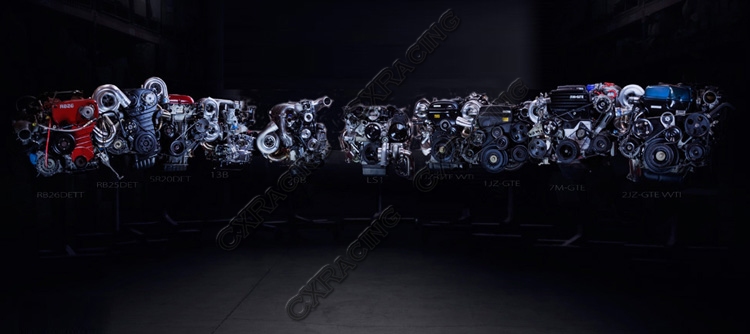 Items_Included:
- GT35 Turbo
- Turbo Manifold
- 38mm Wastegate (8PSI) with Dump Tube
- 3" DownPipe(2 pcs)
- 3" Turbo V-band Clamp
- Turbo Oil Line Kit with Oil Pan Plug Adapter
Below Are Installation Pictures: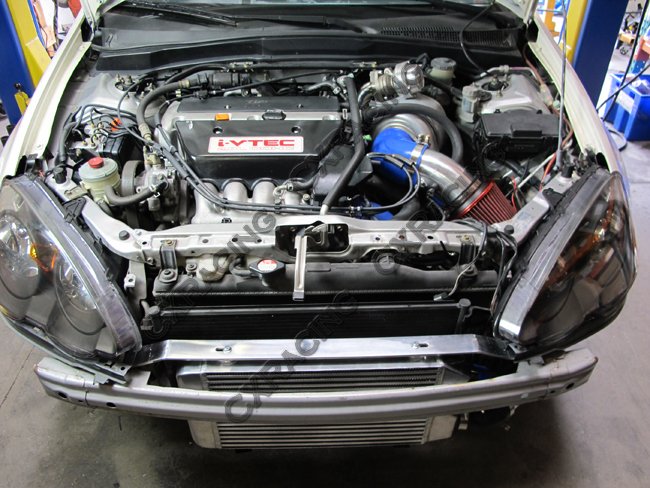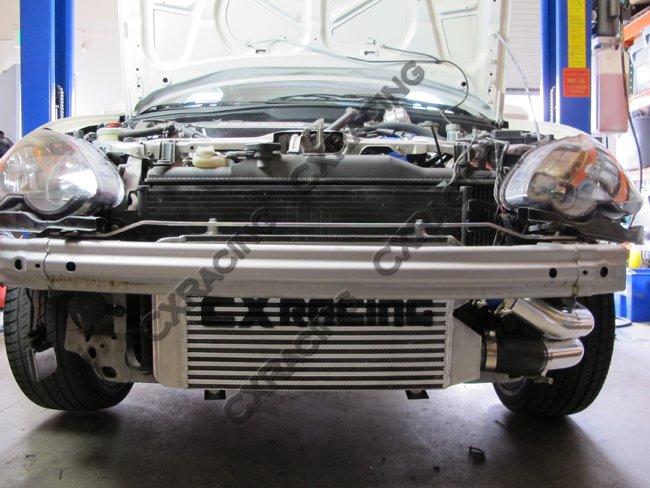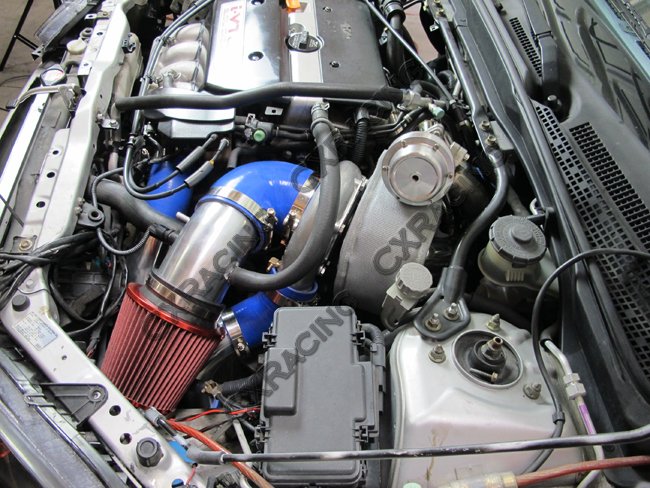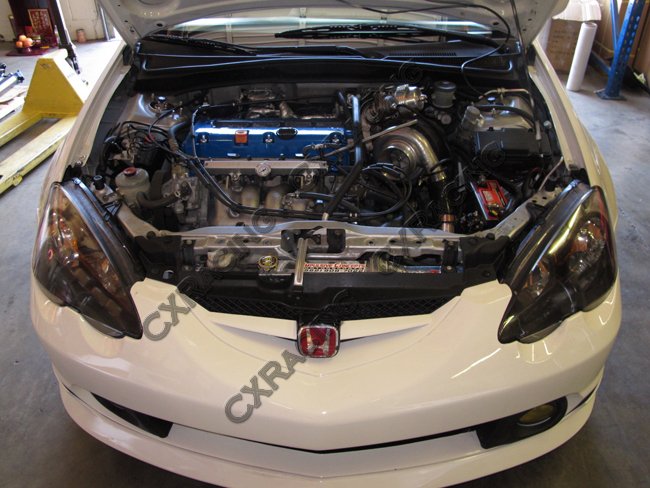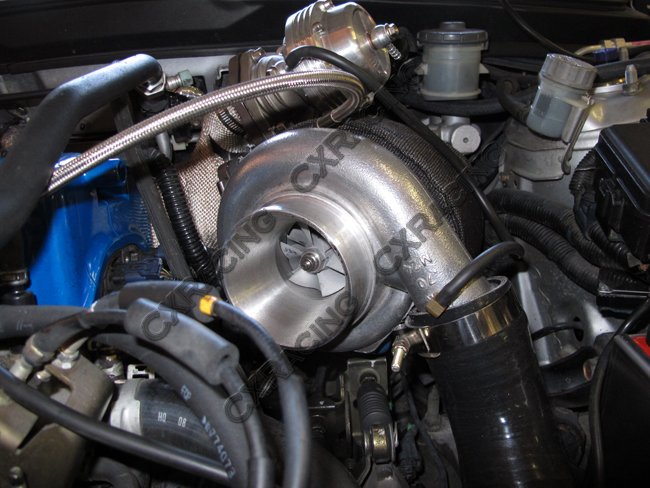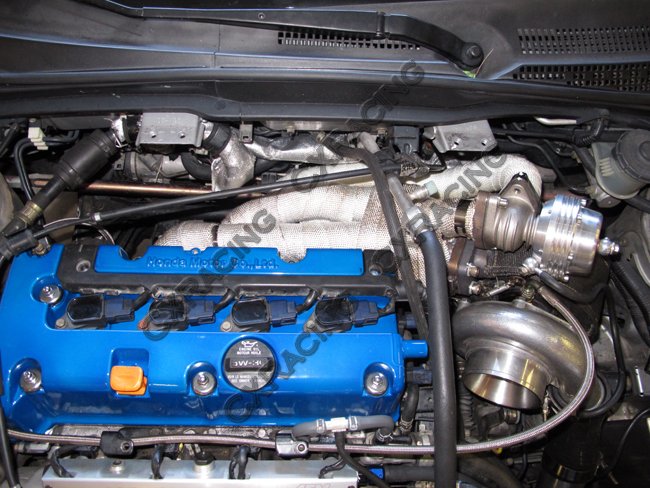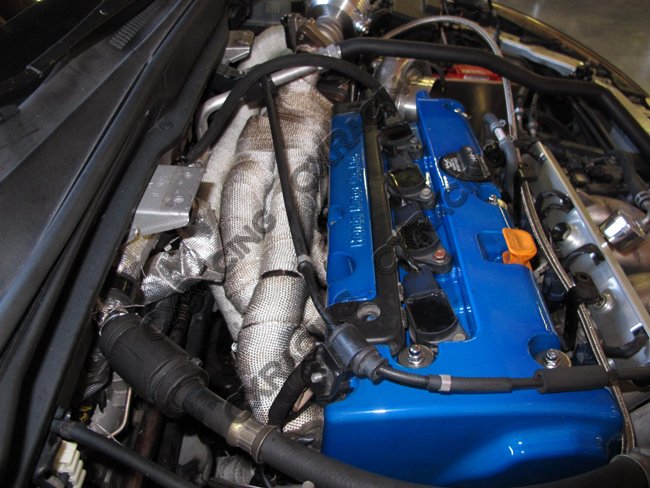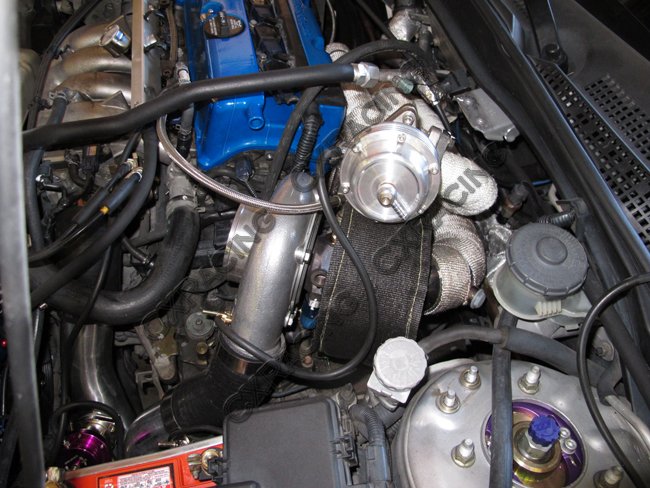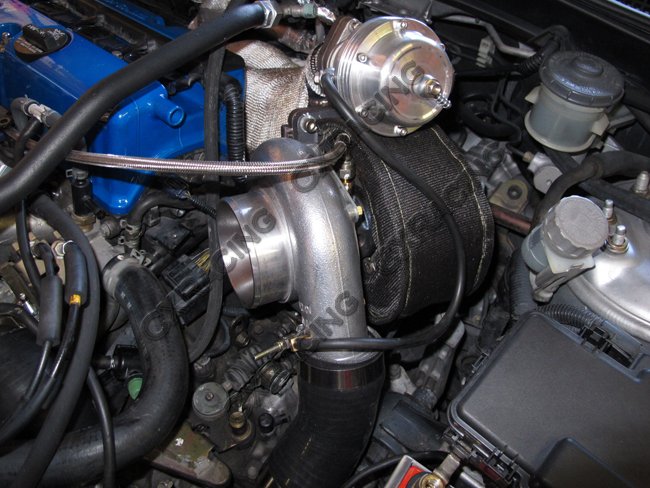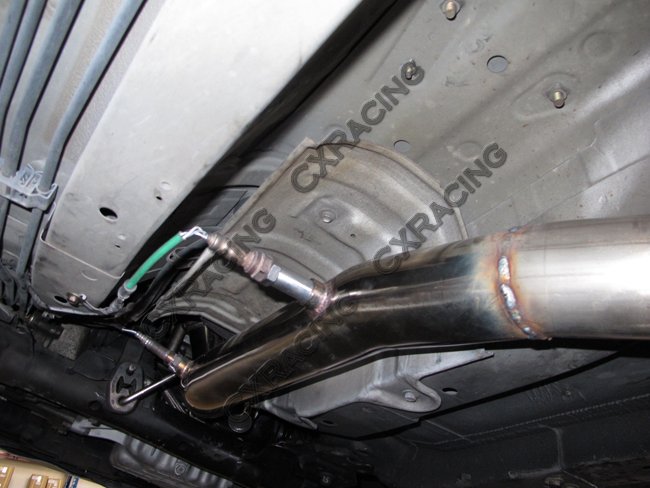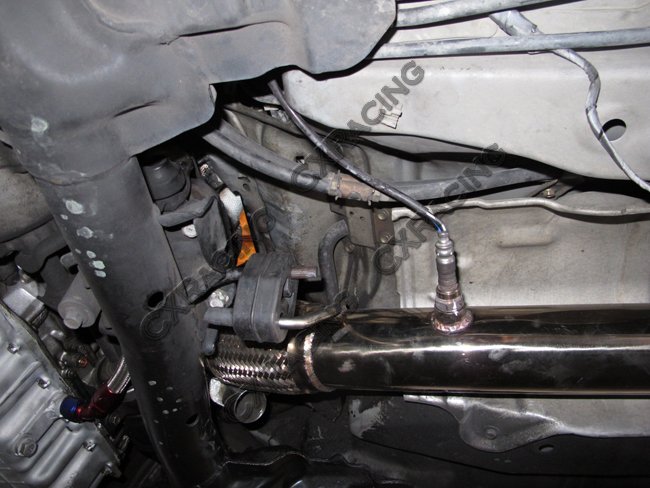 Turbo Kit for Civic Integra DC5 RSX K20 GT35 Thick Manifold Downpipe
Brand: CXRacing
Product Code: TRB-KIT-K20-RSX-WT-GT35-NO-IC
Availability: Out Of Stock