CXRACING Top Mount T04E Turbo Kit + FM Intercooler kit for 91-99 Nissan 240SX S13 S14 with KA24DE (DOHC) Engine
Product Being Sold:
Manifold + T04E Turbo + Intercooler Kit + Downpipe + Wastegate + Dump tube + Oil Feed Line Kit
This is one of CXRACING's Newest Turbo Kits. Bolt on the fitment with Stainless Steel Manifold and Downpipe.
It supports 200 to 400 HP, Depends on Fuel System and Tuning.
This kit was Developed from Scratch in US and Fully Tested. See below Project Car. It is very easy to install, have big HP gain.
Many Other KA24DE kits have fitment issues and not clear Master Break Lines. This kit totally overcomes these issue and fits perfectly . This Kit fits both S13 and S14 Chassis with KA24DE engine.
We also considered other small things, such as ERG cap, Heat Shield, Wastegate Dump Tube, and MAP Sensor flange Adapter. All Included, make it a lot more easy to install and save costs.
Product Info and Spec:
Intercooler kit:
- Bar & Plate Aluminum Intercooler
- Core Size: 24"x11"x3"
- Overall Size: 31"x11"x3"
- 2.75" Inlet & Outlet
- 3" Thickness Core
- Mandrel Bent Aluminum Piping
- Comes with 50mm BOV, Silicon Hoses, and T-Bolt Clamps
Manifold:
- 16 Gauge Thick Wall 304 Stainless Steel Manifold, Won't Crack.
- New Manifold Design, Move Turbo Towards to the Front, Top Mount T3 or T4.
- Offers More Room for WG and DP.
- Laser Cut Flange.
3" DownPipe:
- 5 Bolts Flange To Turbo, fits 5 bolt Exhaust Housing Outlet.
- 2nd Pipe connects to Catback (Cat-delete, Off Road/ Track Use only).
- 304 Stainless Steel 3" Pipe with O2 bung and Flex pipe.
T04E Turbo and Wastegate:
- T3 Flange to Manifold
- 5 Bolt Hot Side Downpipe Flange
- .50 A/R Compressor
- .63 A/R Turbine
- 3" Inlet & 2" Outlet
- 1/8 NPT Oil Inlet
- 350 WHP Swaps
- 38 mm 8Psi Wastegate
Notes:
- Off Road or Track Use ONLY, NOT for Street Use.
- FMIC needs to remove Bumper Support.
- For the T04E Turbo kit, if you plane to tune it over 250 HP, Make Sure Engine is Built to Handle Big Power. Upgraded Clutch is highly Recommended too.
- Recommended injector, 400 to 550cc.
- This Turbo Kit Can be Easily Tuned With Many Other Popular Tuning kit/ECU for 240SX.
Click Below Picture to See Flowbench Test of the Intercooler: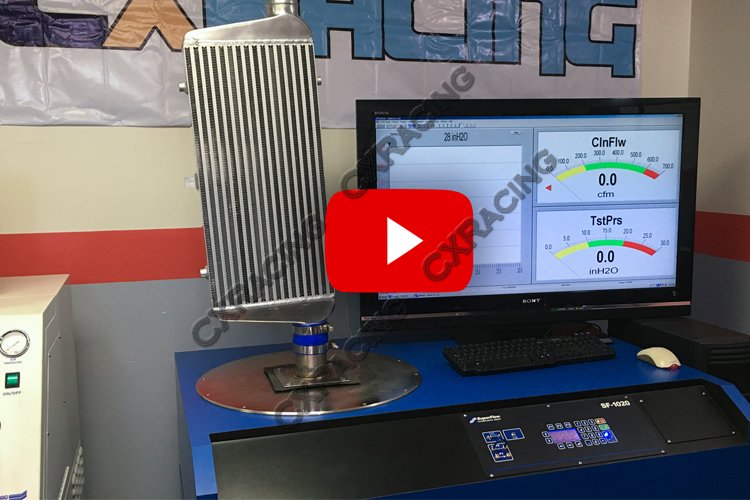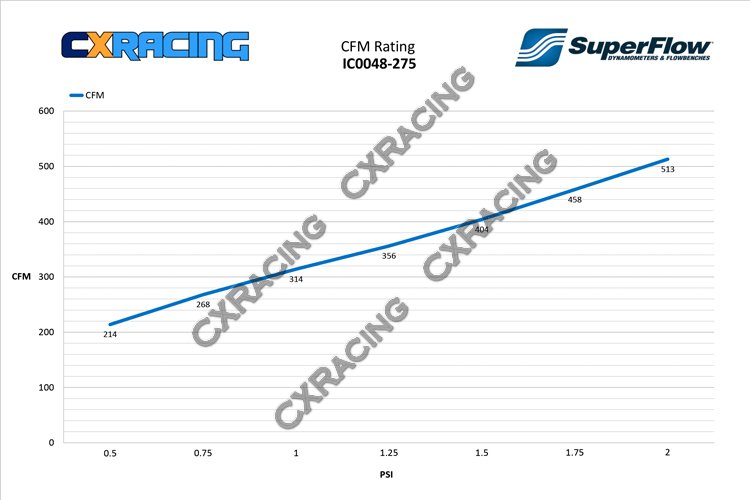 Highlights:
- Completely Redesigned Manifold, has lots of clearance for Master Break Line.
- Turbo sits lower, forwarded, and Angled, Much better placement with all other parts.
- Comes with Aluminum heat Shield between turbo exhaust housing/downpipe and Master Break line.
- 304 Stainless Steel Manifold, Equal Length Runner, High Flow Exhaust Design
- 3" Downpipe (2 pcs), Connects 3" Catback System (Catback not included).
- T04E Turbo, Fast Spool, big Power.
- Bolt on Adapter to Stock MAF.
- Includes a ERG cap to seal ERG Tube.
- External 38mm Wastegate, with 8PSI default. Can be upgraded to Higher Boost Wastegate.
- Fitment is Fully Tested, Fitment very Well, not hitting other Parts.
Items_Included:
- T04E Turbo, 3" Air Inlet
- Stainless Steel manifold
- 3" Downpipe, 2 pcs
- 38mm 8 PSI Wastegate, with Dump tube
- Oil Feeding line kit, Turbo Water pipes (Need Connecting hoses to block, not included, but can be purchased at any auto part store, very cheap, a few Dallors)
- Aluminum Heat Shield
- ERG cap
- MAF Flange to bolt to Stock or N62 MAP Sensor
- Downloadable Installation Guide (only to Customers)
Below Are Installation Pictures: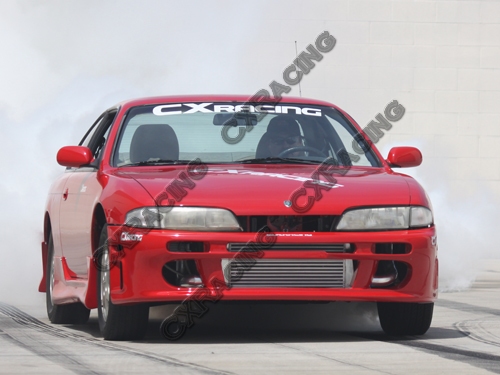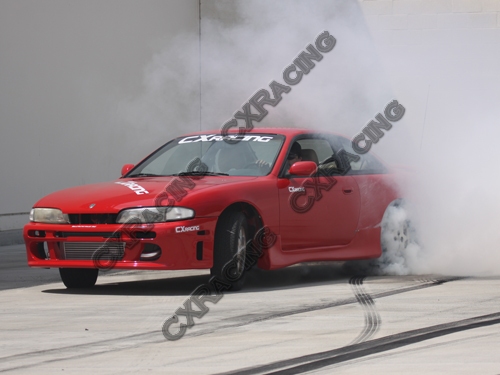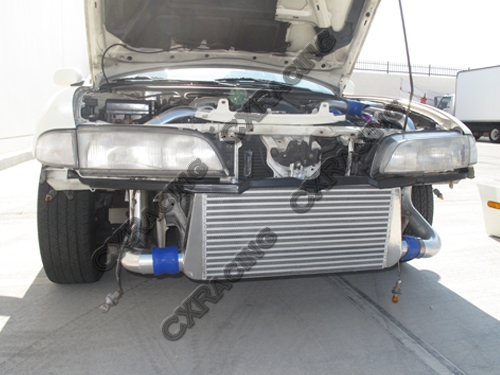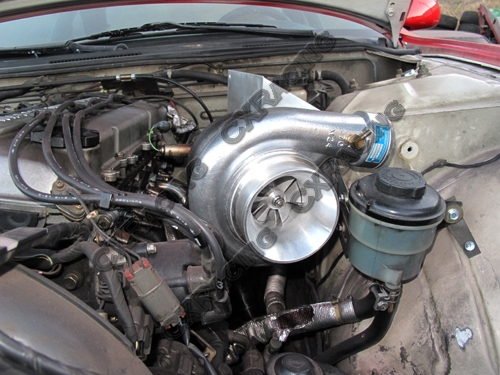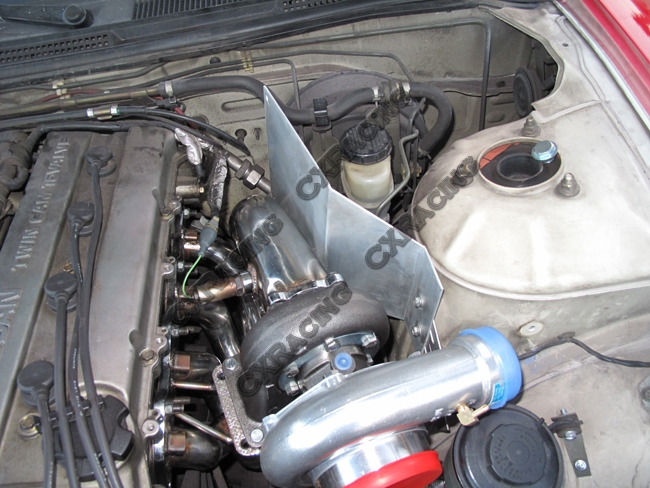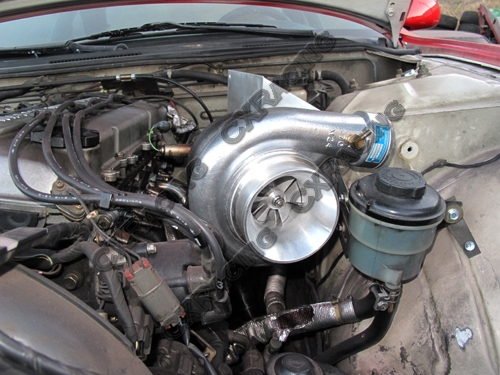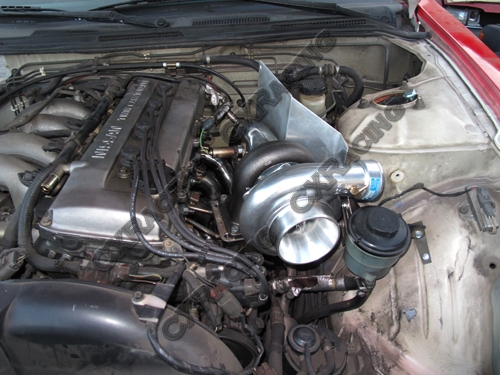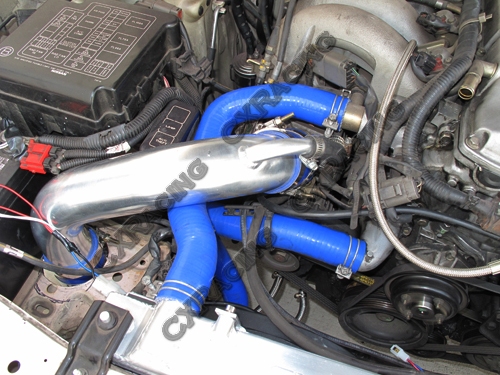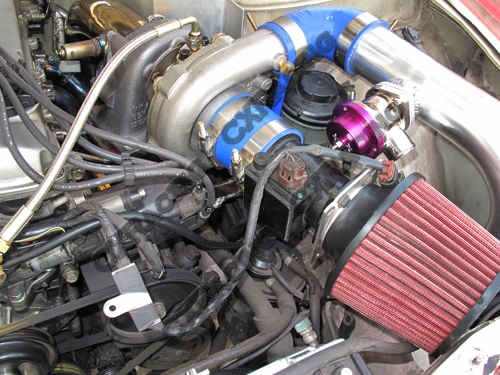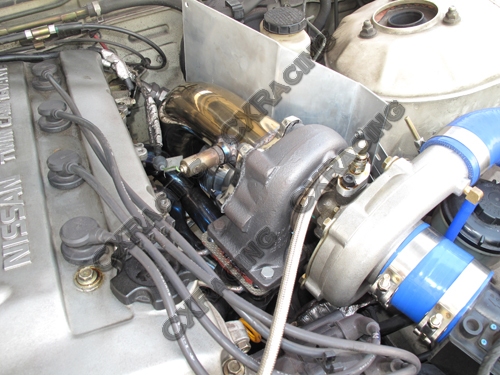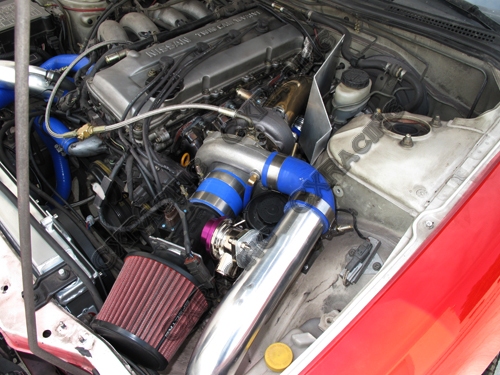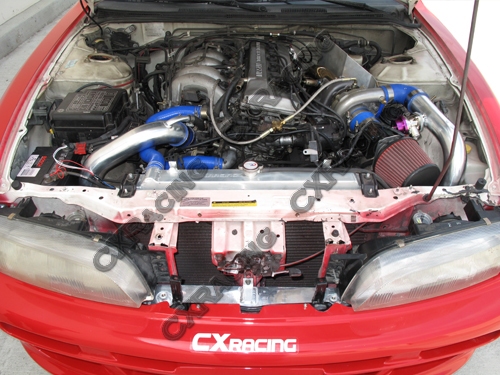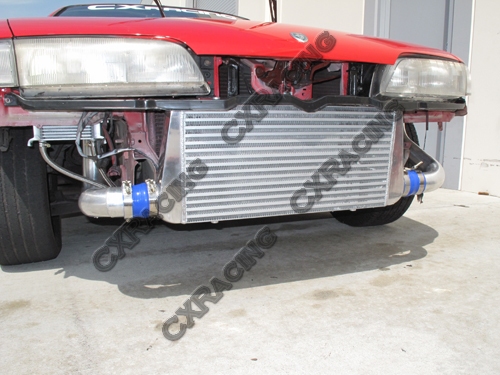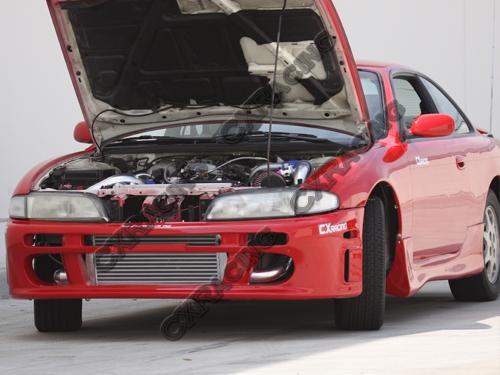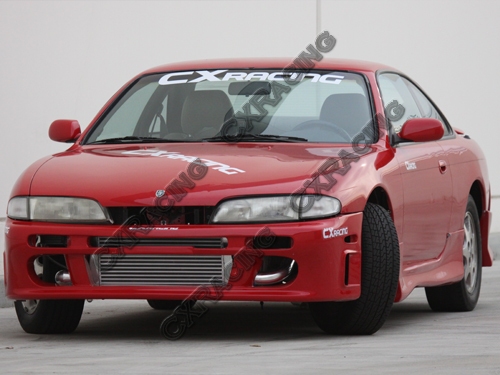 Top Mount T04E Turbo Kit + Intercooler For 240SX S13 S14 KA24DE
Brand: CXRacing
Product Code: TRB-KIT-KA24DE-T04E-IC-KIT
Availability: In Stock