CXRacing Turbo Kit For Toyota 1JZ-GTE Single Turbo Upgrade
Application:
Chassis:
86-92 Toyota Supra MK3
91-01 Lexus SC300
98-05 Lexus GS300
89-99 Nissan 240SX S13 and S14
Motor: 1JZ-GTE
Product Being Sold:
Manifold + T70 Turbo + 50mm 10 PSI Wastegate + 3" Downpipe + WG Dump Tube + Oil Line Kit
This is CXRACING's NEWLY Released Turbo Manifold for 1JZ-GTE. Developed from Ground Up, Fully Tested. 11 Gauge Thick Runner Tube. New Design 1st Runner Clears Motor Water Outlet.
T70 Turbo Has 0.81 AR Turbin Housing, Fast Spool at Mid-Range Power Band
Good For 500-600 HP
Oil Line Kit Comes with Fittings to Convert Factory Twin Turbo to Single Turbo
11 Gauge Thick Wall Manifold is Built with Heavy Duty Elbows, Won't Crack. Runner is 1.75" OD Big Tube High Flow Design. Excellent Performance Gain and Fast Spool Time.
Product Info and Spec:
Manifold:
- CNC Cut Flange.
- Heavy Duty 11 Gauge Thick Wall Elbows Welded.
- 1.75" OD Stainless Steel Mandrel Bent Tube Runner.
- T4 Turbo and 50mm Wastegate Flanges.
DownPipe:
- 3" v-band Turbo Exhaust outlet
- 3" Stainless Steel Pipe
- 3" O2 Sensor Housings
T70 Turbo and Wastegate:
- Standard T4 Flange to Manifold
- 0.70 A/R Compressor, 0.81 A/R Turbine
- Big 4" Air Inlet, 2.5" Air outlet
- 3" V-Band Exhaust
- Wet Floating Bearings
- Oil Cooled
- Big HP 400-500 HP
- 91mm/61mm Compressor Wheel
- 74.7mm/62mm Turbine Wheel
- 50mm 10 PSI Wastegate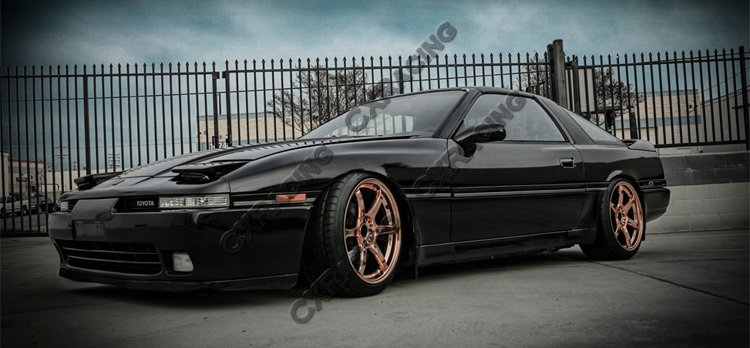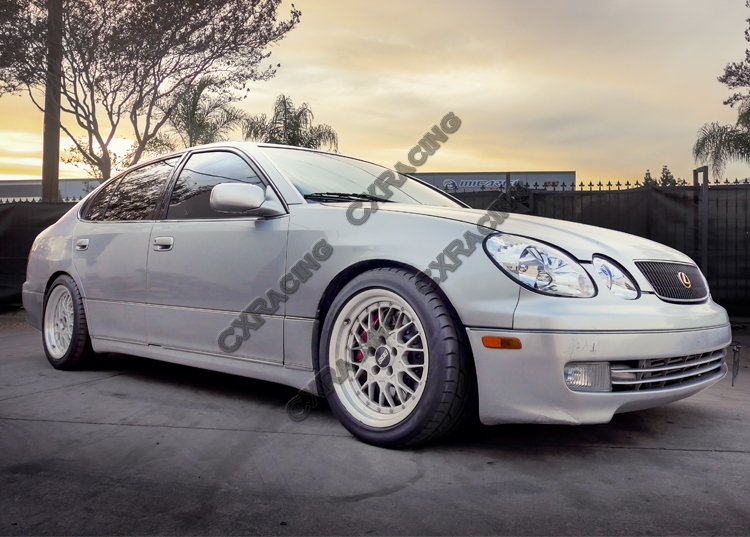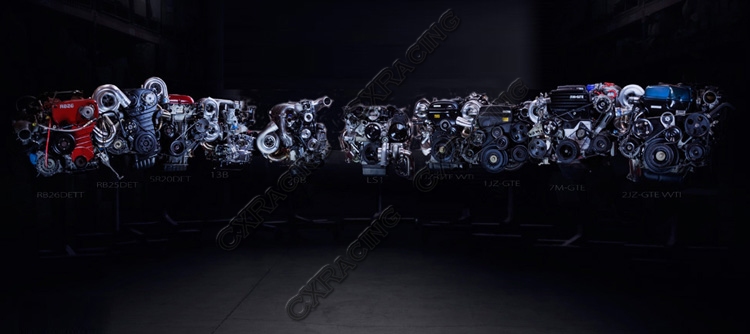 Highlights:
- T70 Turbo Charger, 0.81 AR Exhaust Turbine Housing with 3" Vband outlet, 4" air Inlet, 2.5" Air outlet.
- Top Mount Turbo Manifold, Made Of High Quality T-304 Stainless Steel Elbows, and Fully TIG Welded With CNC Machined Flange
- T4 Turbo Flange, 50mm WG Flange
- Our Oil Line Kit are Specially Made for Converting Factory Twin Turbo setup to Single Turbo Setup
- 3" Stainless Steel Downpipe, Vband Connecting to Turbo Outlet (Note: Depends on Swap Chassis, Need to Modify Existing Exhaust System to Connect to this Downpipe)
Items_Included:
- T70 Turbo Charger
- Turbo Exhaust Manifold
- 50mm 10 PSI Wastegate
- 3" Downpipe with Vband Clamp and WG Dump Tube
- Oil Line Kit
Below Are Installation Pictures: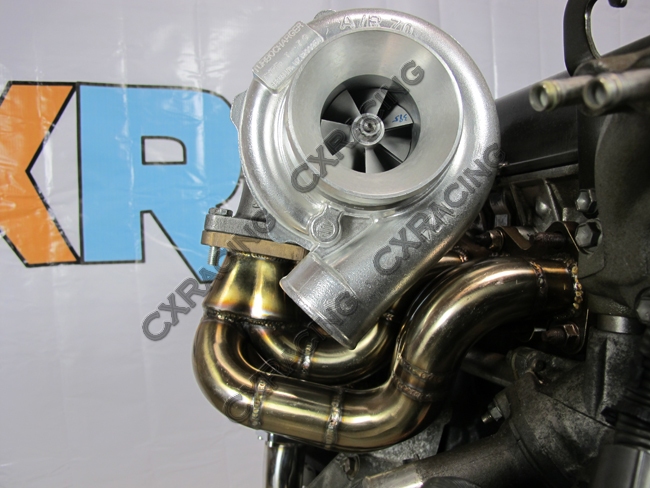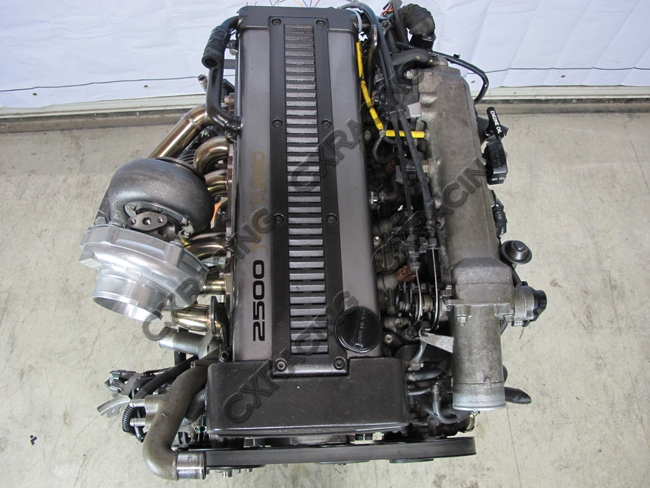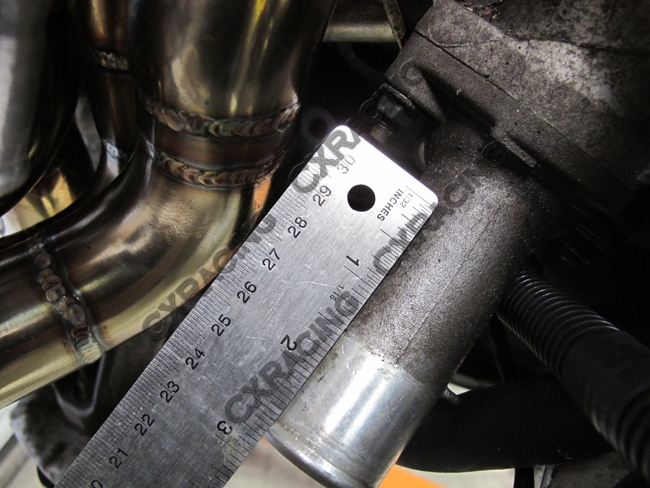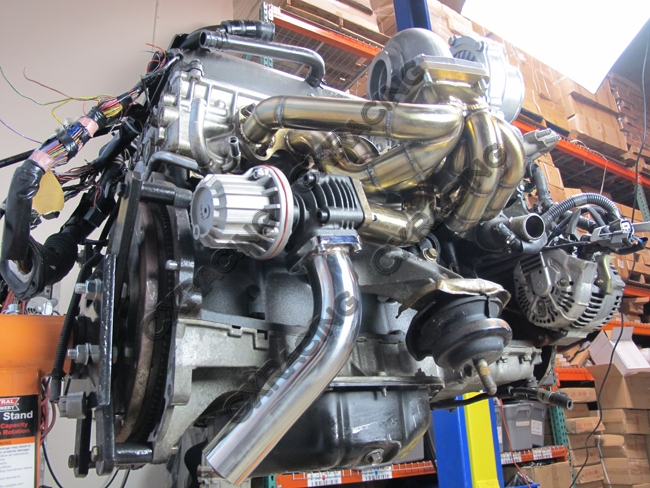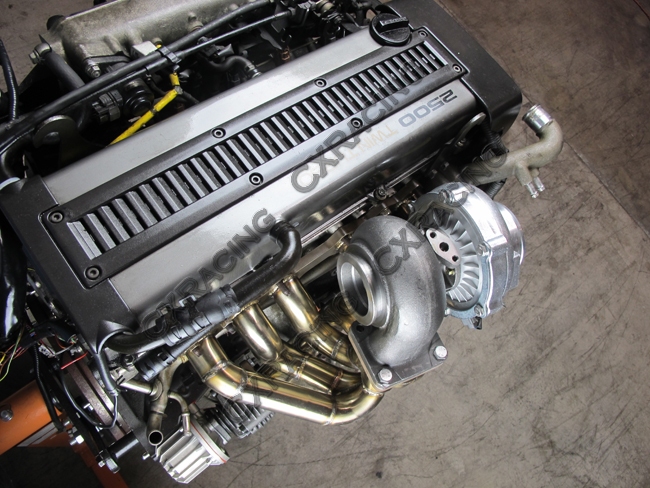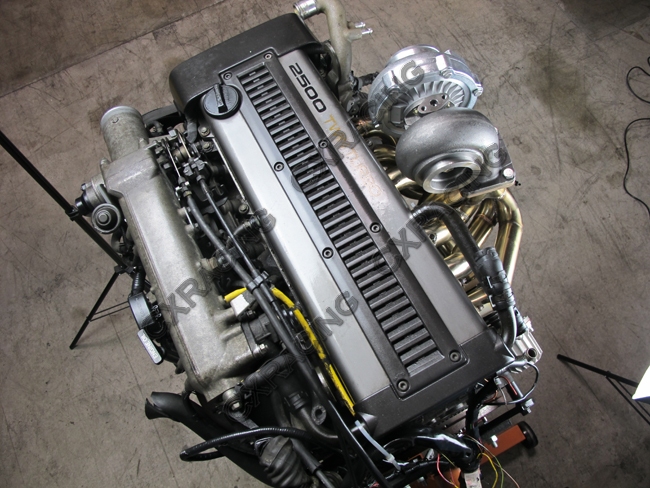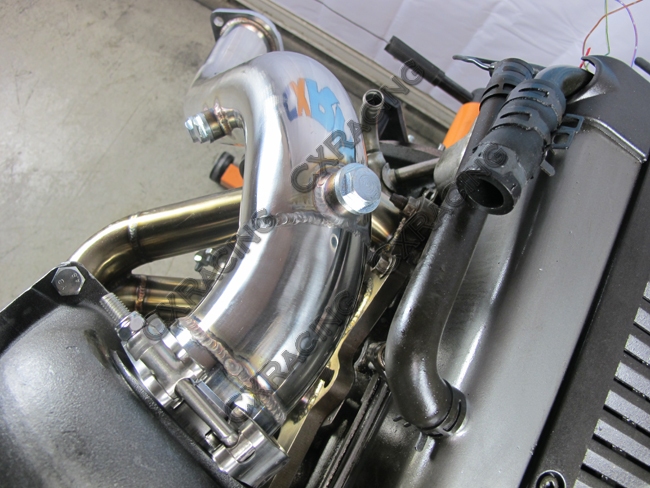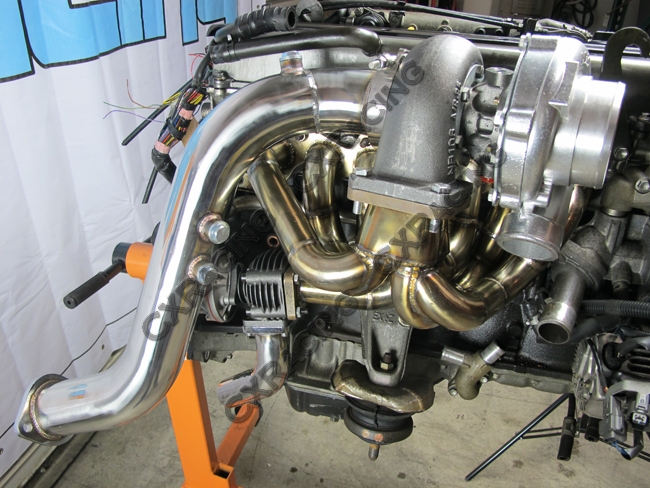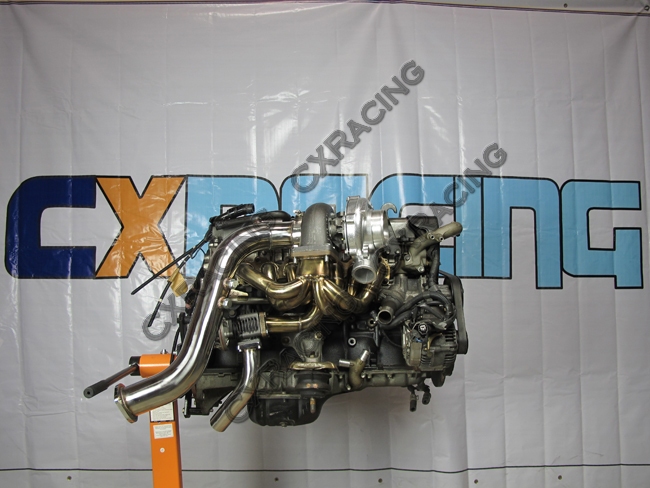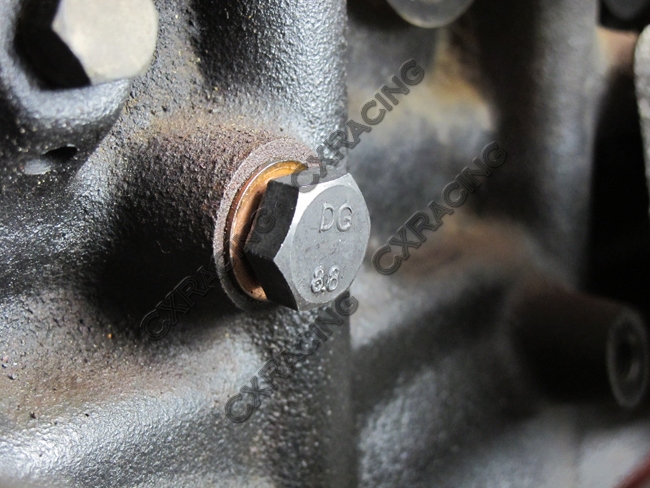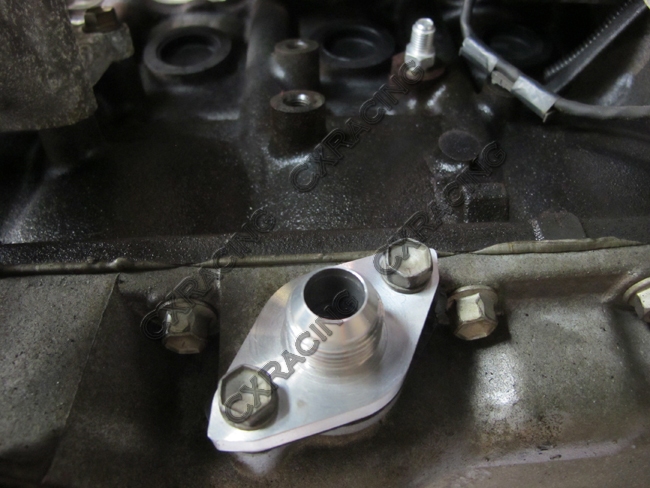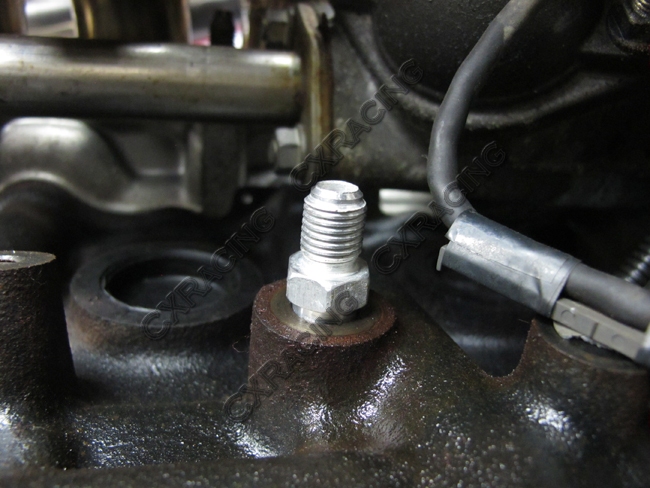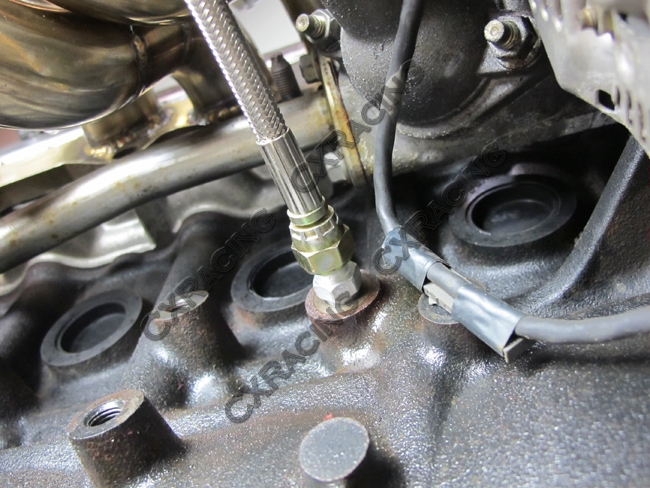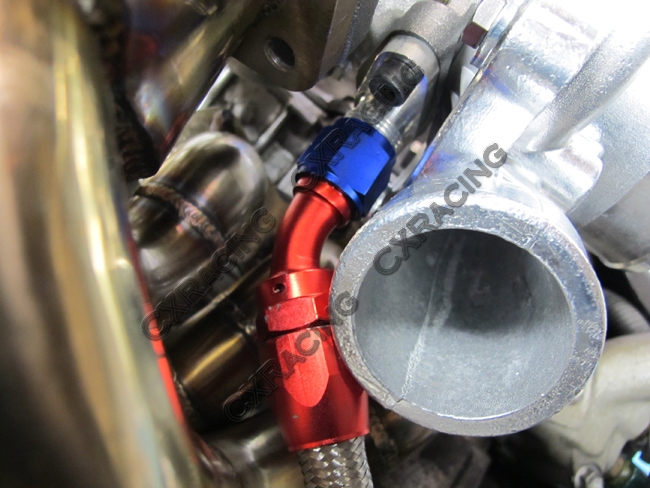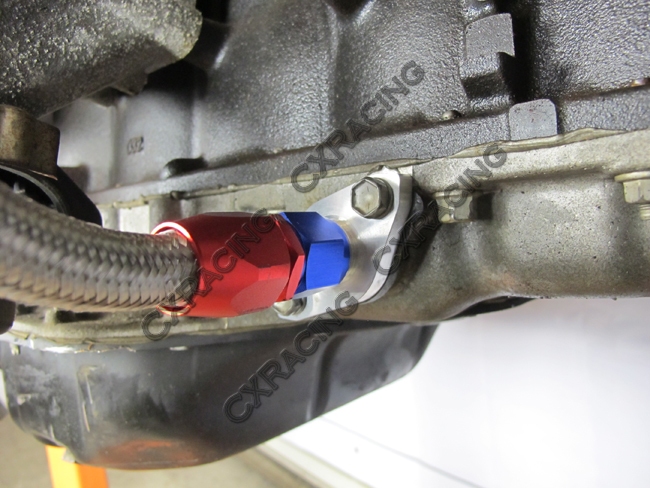 Turbo Kit Manifold Downpipe Oil Line For 1JZGTE 1JZ-GTE GS300 SC300 Supra MK3
Brand: CXRacing
Product Code: TRB-KIT-MF-DP-1JZGTE-WT-T70
Availability: Out Of Stock