CXRacing New-Design Single T76 Turbo + Intercooler Kit For 79-93 Fox Body Ford Mustang V8 5.0 NA-T
This Is CXRacing's Latest Turbo Kit for Fox Body Mustang 5.0. With Many New Improvements :
- Perfect Merge Collector, Dual 44mm Vband Wastegate.
- Cross Pipe Runs Under the Pulley, Cleaner Setup and Look.
- Big 3" Core Intercooler Flows Air Left to Right, Better Efficiency. (Compare to Other Common IC Setup that Runs Air Inlet and Outlet on the Same Side).
- 50MM BOV.
- 3" Aluminum Piping.
- T76 with 0.81 Exhaust AR Supports 600 WHP with Quick Spool.
This is NOT an Universal Kit Like Many Others Offer (That Won't Fit).
It is a Bolt On kit, No Cut, Keeps Stock AC
Product Being Sold:
Turbo Headers + Cross Pipe + Turbo + Wastegate +Downpipe + Exhaust Pipe + Intercooler Kit + Silicon Hoses + Clamps + Mounting Brackets
Note:
- Injectors and Fuel System Are Not included. This Kit Is For Hardware ONLY. You Will Need to Upgrade The Fuel System and Tune the Engine.
- Exhaust Downpipe Is Single 3", Ends At the Bottom of Firewall, You Will Need to Finish the Rest Exhaust System.
- No Installation Instruction Is Provided. But We Show Many Installed Pictures on This Item and Installation Notes. It Is Very Intuitive.
- Off Road or Track Use ONLY, NOT for Street Use.
- Due to The Complexity of Swapping a Motor to Different Chassis, Please Make Sure that You Understand the Application Stated Here are the Right Parts for Your Project.
- Parts Being Sold are The Kit Being Advertised ONLY. Other Parts Shown On Pictures are For Demo Only (of Our Complete Swap Kit). Check Our Other Website Items.
Product Info and Spec:
Headers/Manifold:
- 304 Stainless Steel Headers, With 2.5" Cross Pipe
- Bolt On Fit, No Need To Cut or Relocate Other Parts
T76 Turbo and Wastegate:
- 4" Air Inlet
- 2.5" Compressed Air Outlet
- Wet Floating Bearings
- Standard T4 Flange
- 76mm Wheel Compressor
- P Trim .81 A/R Turbine
- 3" V-band Hot Side
- Dual 44 mm Vband 8 PSI Wastegate
Intercooler Kit:
- Core Size 24"X12"X3"
- Overall Size 31"x12"x3"
- 3" Inlet & Outlet
- Mandrel Bent Aluminum Piping Kit
- 3" Mandrel Bent Pipe
- Intercooler Comes with Aluminum Brackets
- 50mm BOV, Silicon Hose and Clamps
Optional Dual Ball Bearing Turbo is Available with $250 Extra, Please Select the Ball Bearing Option When Buying.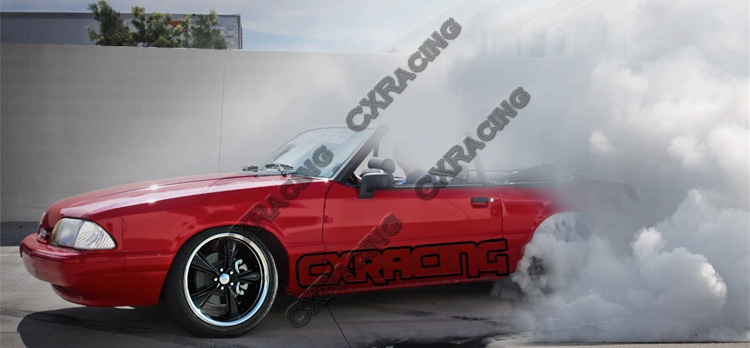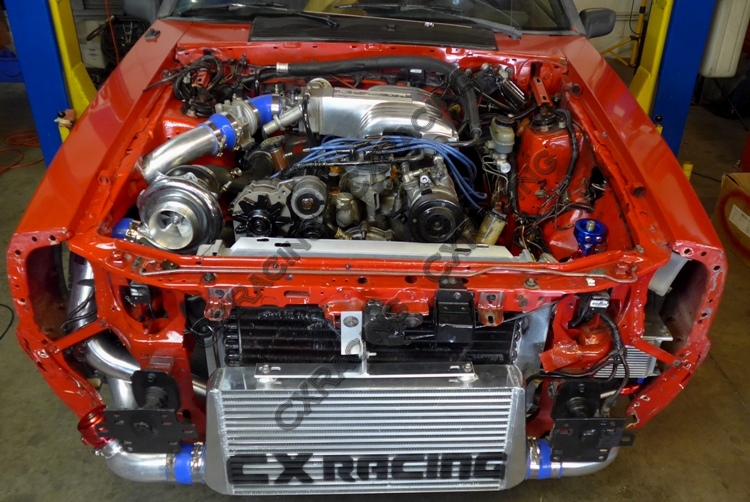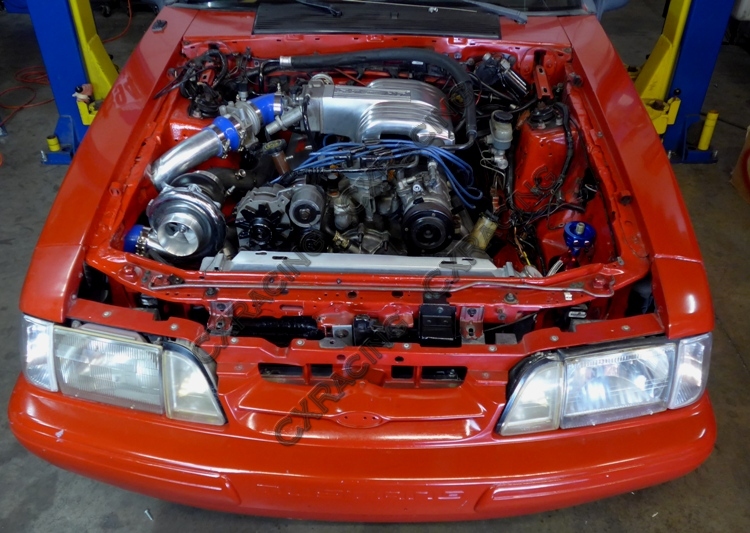 Click Below Picture to See Flowbench Test of the Intercooler: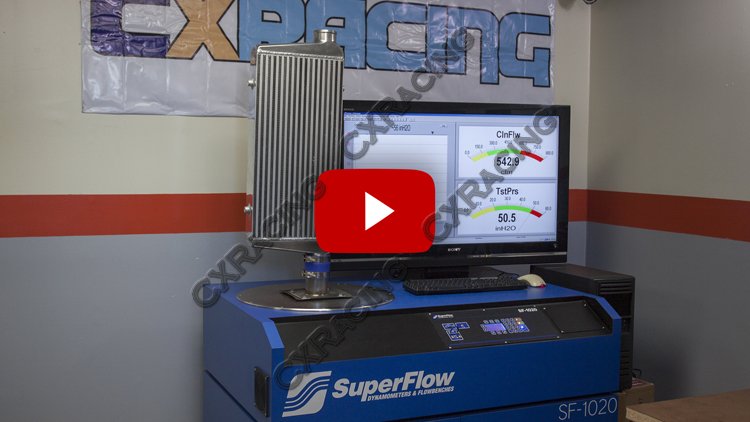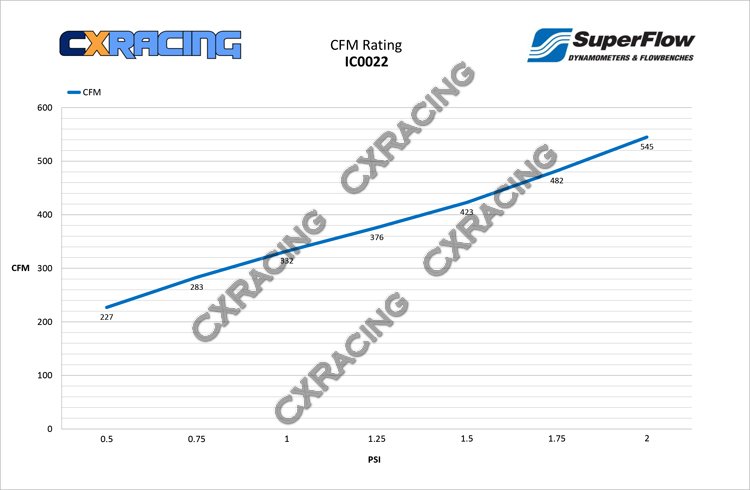 Highlights:
- Especially Designed, Made for the Application Stated.
- Fully Tested, Simple Easy Installation.
- Offers Excellent Performance Gains.

Item(s) Included:
- Headers + Cross Pipe + Downpipe
- T76 Turbo Charger + Dual 44 mm WG + Oil Line kit
- Front Mount Intercooler + Brackets + Aluminum Piping Kit
- 50mm Blow Off Valve
- Silicon Hose and Clamps
- Vband Clamps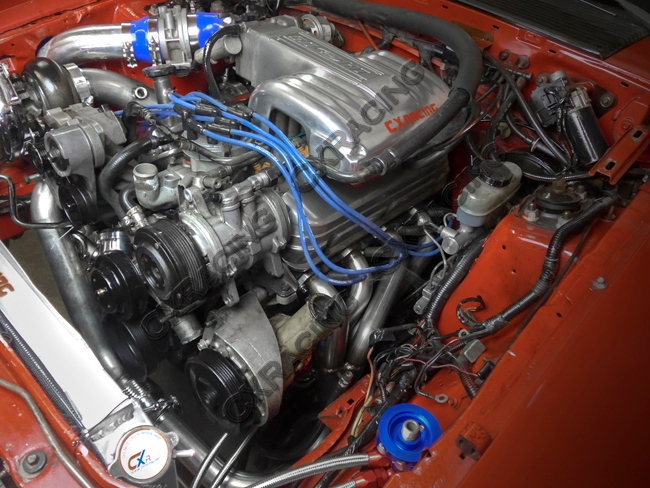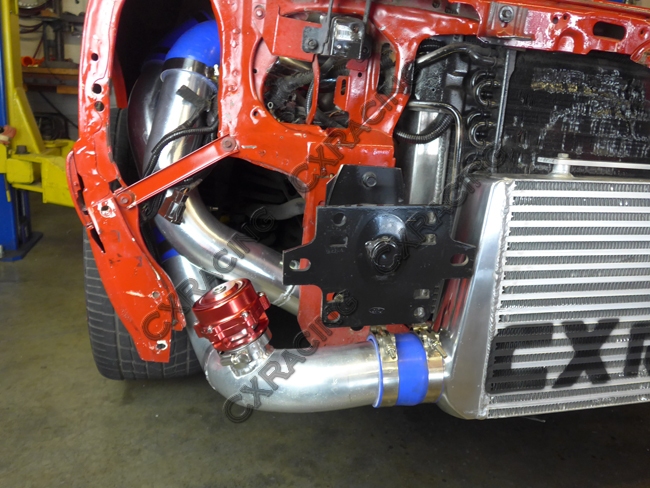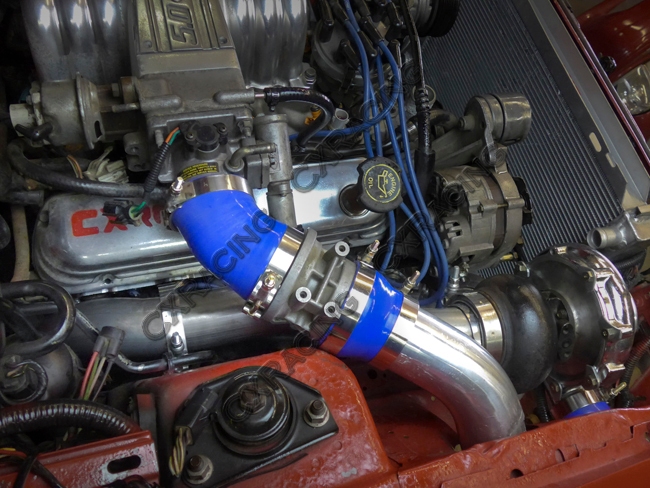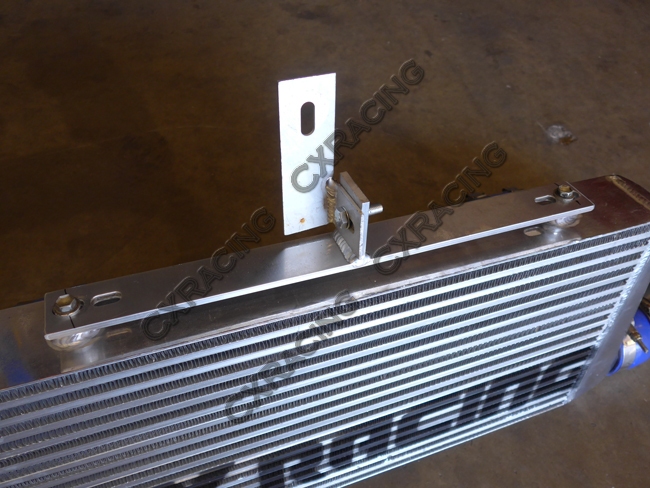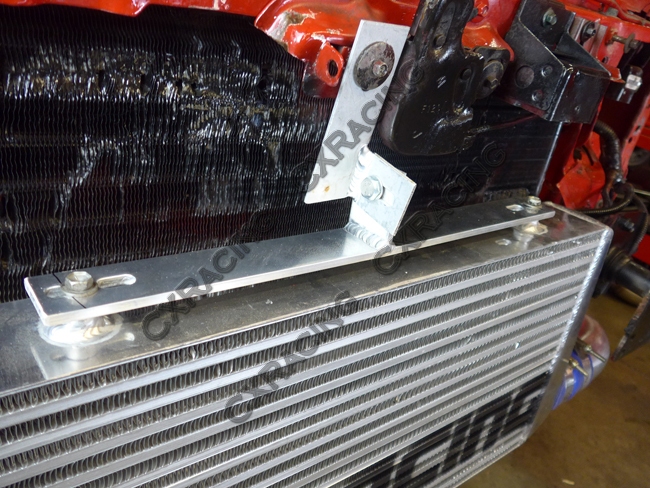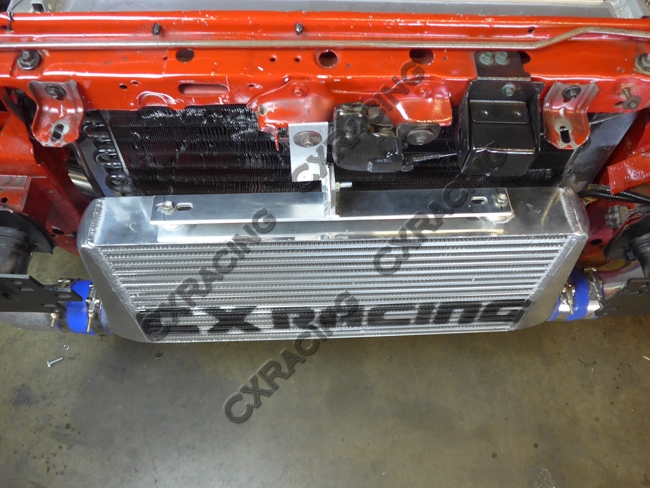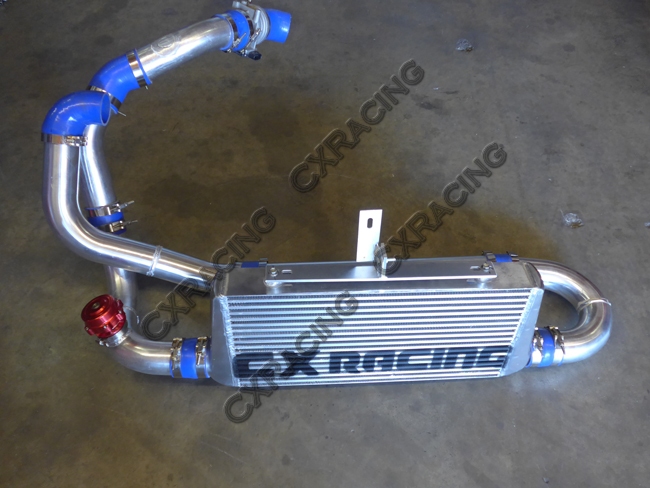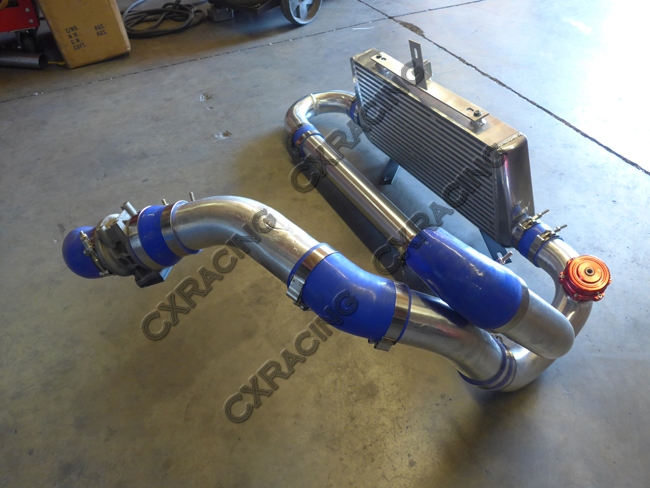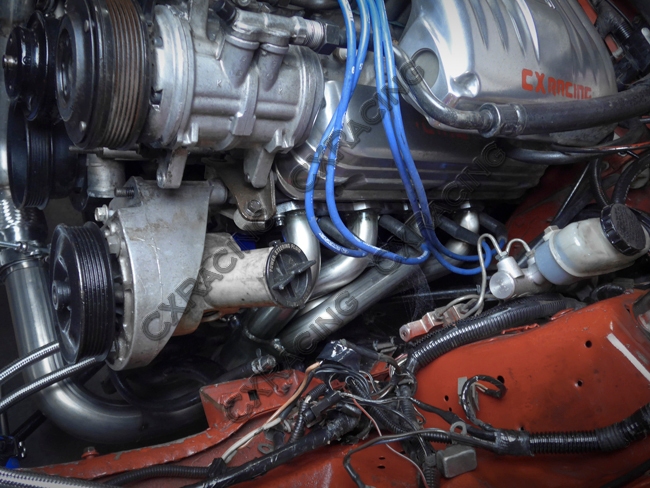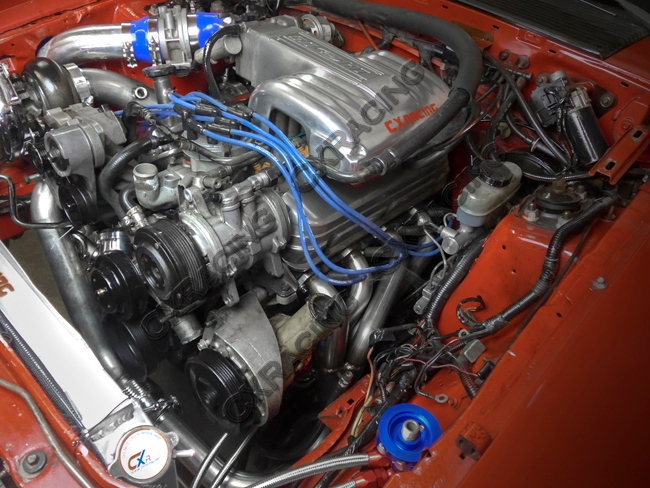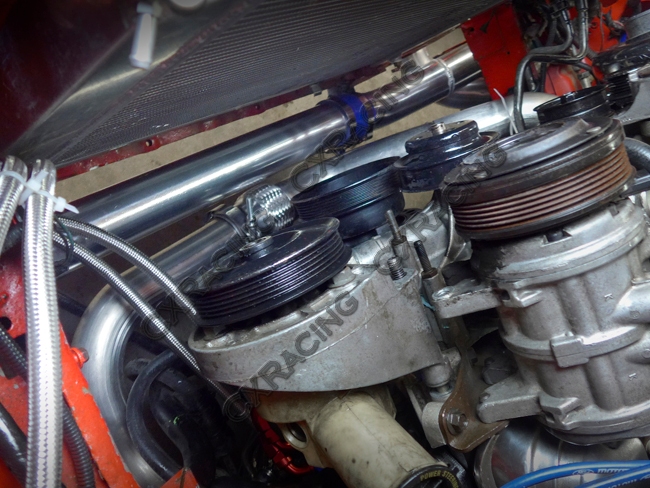 Exhaust Y Pipe Shown Below Is NOT Included.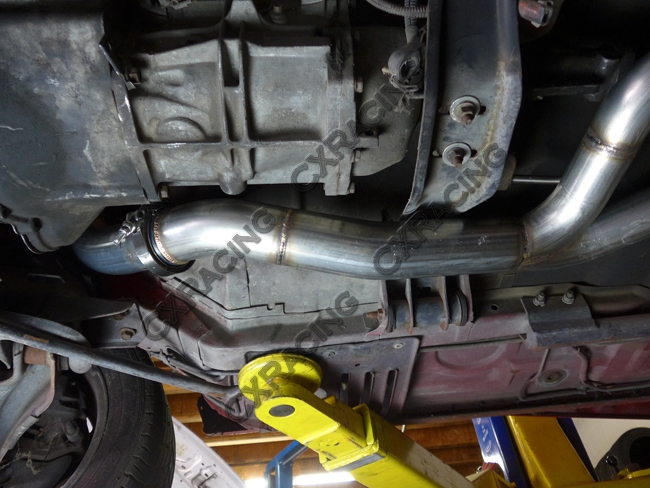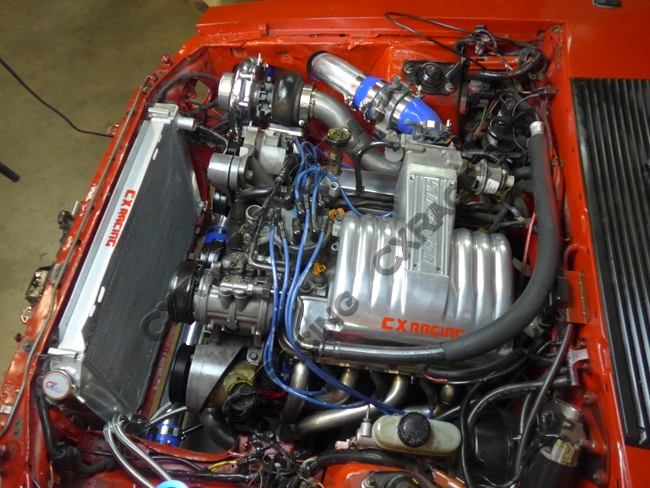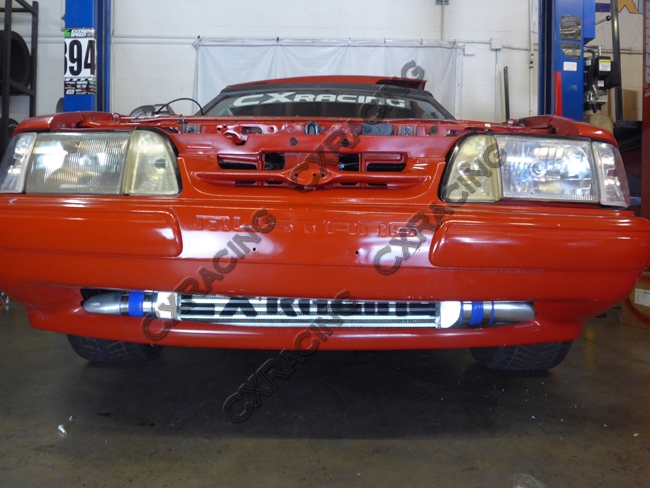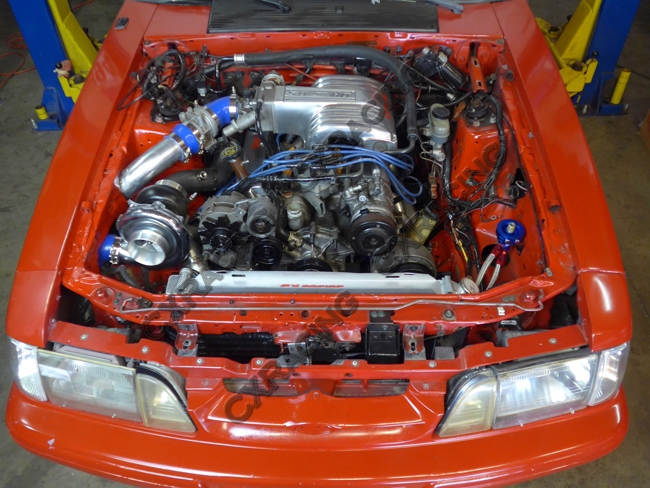 Turbo Header Manifold Intercooler Kit For 79-93 Ford Mustang V8 5.0 NA-T T76
Brand: CXRacing
Product Code: TRB-KIT-MUSTANG-50-NEW-T76-IC
Availability: In Stock
*** WARNING *** It is illegal to sell, install, or offer for sale any aftermarket part that alters or modifies the original design or performance of the motor vehicle pollution control system. Product(s) listed here is(are) solely for Competition Vehicles(race vehicles) that are for Off-Road, Track Racing ONLY. All parts are for used on a vehicle that will NEVER be used, or licensed, or registered for use upon a street and highway. DO NOT Purchase the part(s) if you are intending to use it(them) on a Street/Highway vehicle(s).