CXRacing Turbo Kit For 82-92 Chevrolet Camaro with SBC Engine

This Is CXRacing's Latest Turbo Kit for Chevrolet Camaro SBC, Bolt On Fitment, Makes Big Power:
- T76 with 0.96 Exhaust AR Supports 700 HP (with Built Engine)
- T4 Turbo Elbow Adapter for Easier Installation.
- 60mm Vband Wastegate.
- 3" Cross Pipe, Clean Setup and Look.
- 3" Stainless Steel Downpipe

Comes with:
Turbo Headers + Cross Pipe + Turbo + Wastegate + Downpipe

Notes:
1. This Kit On This Listing Is Part of CXRacing's Complete SBC Turbo Kit, Some Installed Pictures Shown Below Have Other Parts from The Complete Kit, But NOT All Parts Are Included for This Listing. We Offer Many Different Combinations, Please Check Our Other Listings.

2. Need to Work On the Exhaust System to Connect to the Downpipe (Due to Many Exhaust Options, The Downpipe Is NOT Connected to Stock Exhaust).

3. This Kit Is For Turbo Hardware ONLY, You Will Need to Upgrade Engine's Fuel System and Tune the Engine.

4. There Is NO Installation Guide Provided, However, We Show Many Installed Pictures On Car and On Engine Stand.


Application:
- Chassis: 82-92 Chevrolet Camaro
- Motor: Small Block Chevy

Product Being Sold:
Turbo Headers + Cross Pipe + Turbo + Wastegate + Downpipe + Oil Line Kit

Product Info and Spec:
Headers/Manifold Kit:
- 1.65" Runner Pipe
- 3" Merge and Cross Pipe
- 3" Downpipe

T76 Turbo and Wastegate:
- 4" Air Inlet
- 2.5" Compressed Air Outlet
- Wet Floating Bearings
- Oil Cooled
- Standard T4 Flange
- 76mm Wheel Compressor
- P Trim .96 A/R Turbine
- 3" V-band Hot Side
- 60mm Vband 12 PSI Wastegate
- Comes with Oil Line Kit

Notes:
- Off Road or Track Use ONLY, NOT for Street Use.
- Due to The Complexity of Swapping a Motor to Different Chassis, Please Make Sure that You Understand the Application Stated Here are the Right Parts for Your Project.
- Parts Being Sold are The Kit Being Advertised ONLY. Other Parts Shown On Pictures are For Demo Only (of Our Complete Swap Kit). Check Our Other Website Items.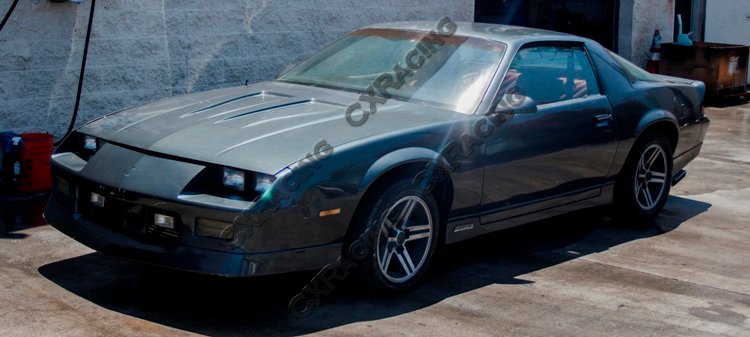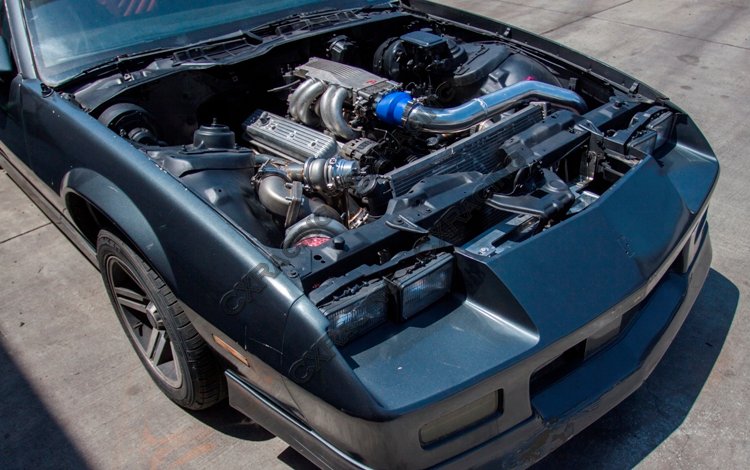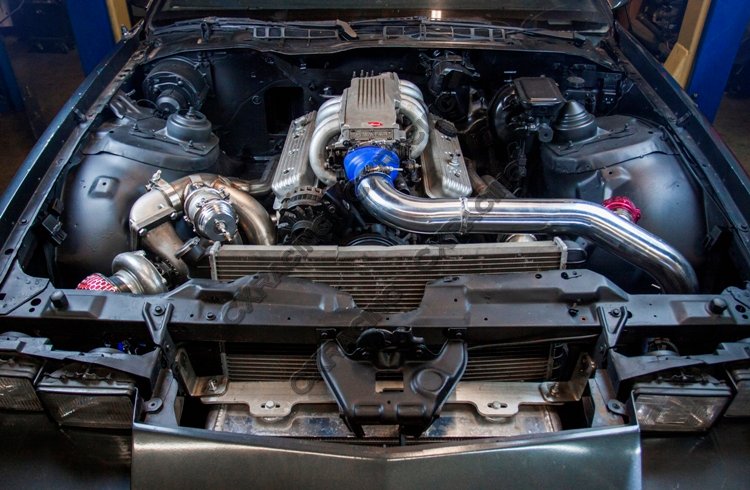 Highlights:
- Especially Designed, Made for the Application Stated
- Fully Tested, Simple Easy Installation
- Offers Excellent Performance Gains

Items_Included:
- T76 Turbo Charger + 60mm WG + Oil Line kit
- Headers + Cross Pipe+ Downpipe

Note: Intercooler, Piping Kit, Radiator Hard Pipe Kit Are NOT Included.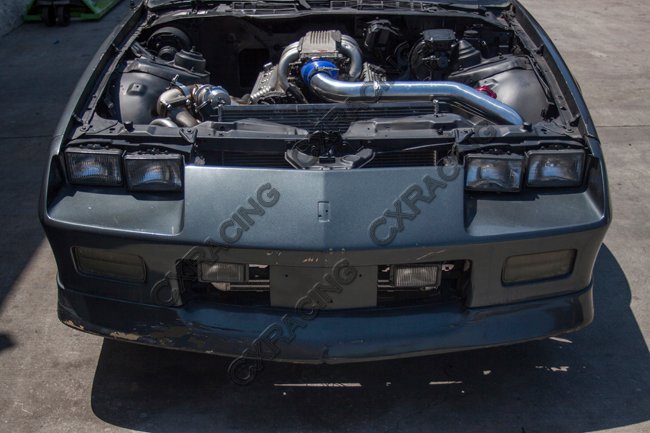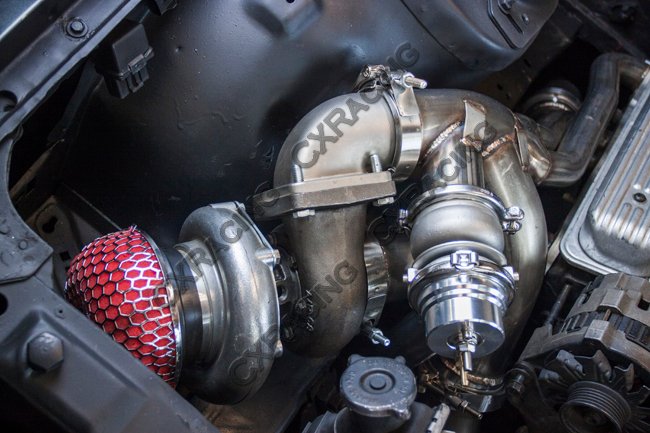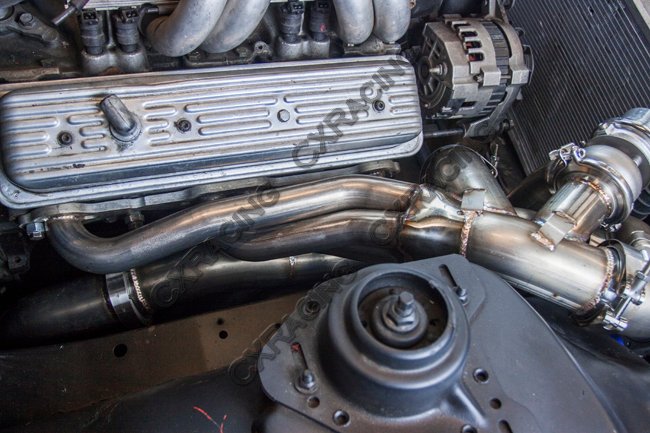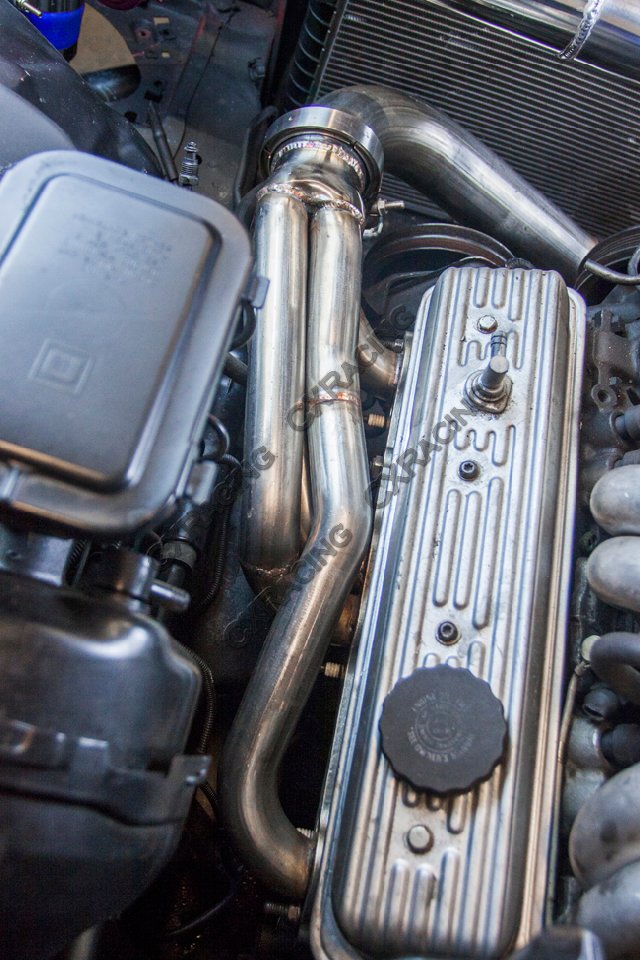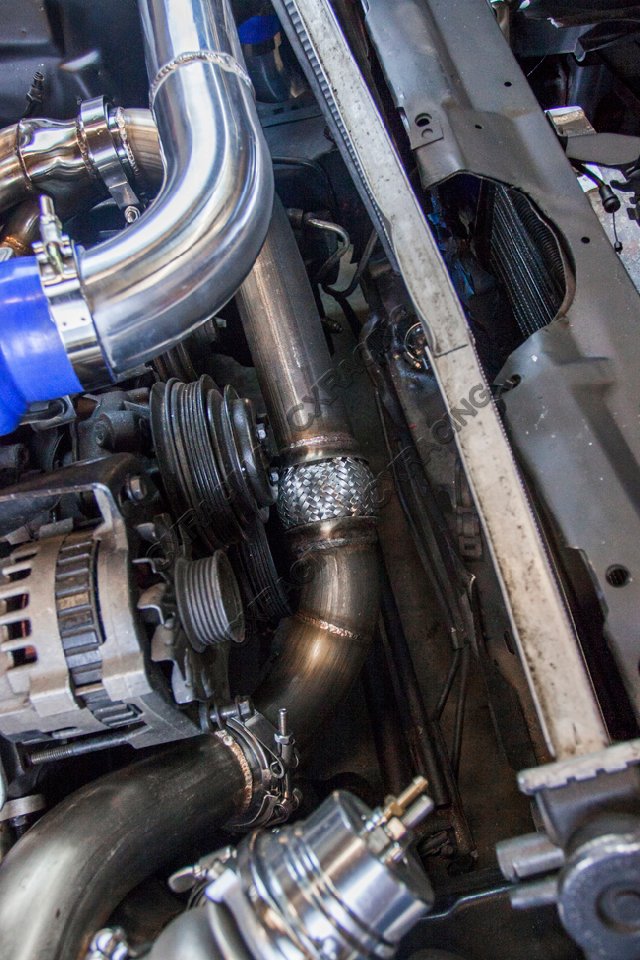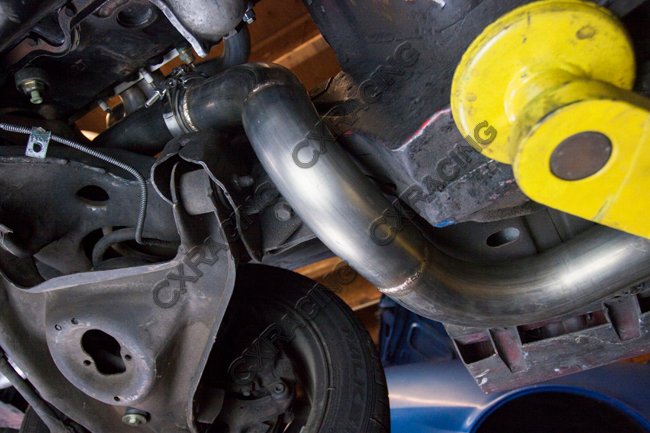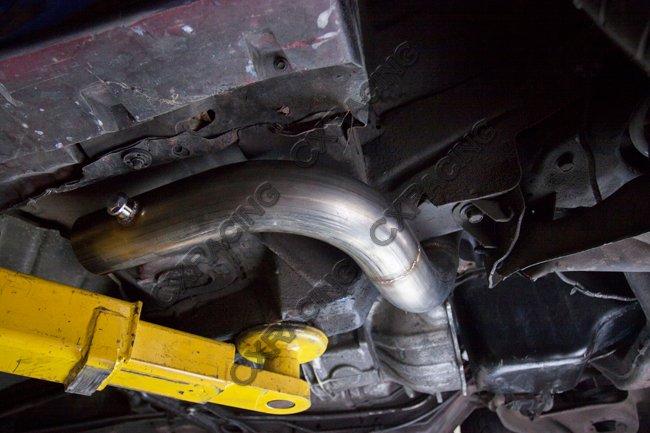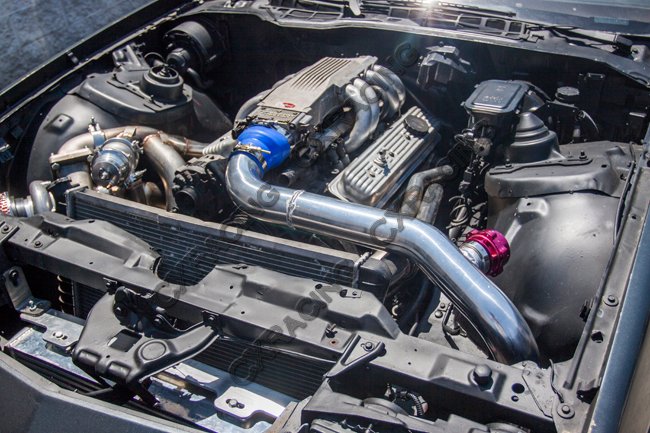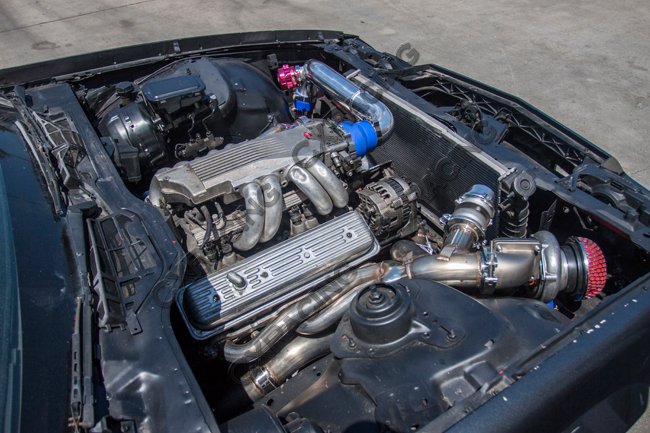 Turbo Kit For 82-92 Chevrolet Camaro SBC Small Block Header Manifold Downpipe
Brand: CXRacing
Product Code: TRB-KIT-SBC-CAMARO8292-NOIC
Availability: In Stock