CXRacing Turbo Kit For 1992-1998 BMW 3-Series with E36 Chassis / Engine, 6 Cyl. Convert to Top Mount T3 Turbo
This Kit Converts NA to Turbo Charged, Top Mount. Supports 500 HP
Application:
- Chassis: 1992-1998 BMW 3-Series E36 Chassis
- Motor: 6 Cyl M50 M52 S50 S52
Product Being Sold:
- GT35 Turbo + Intercooler Kit + DownPipe + Manifold + Wastegate + Oil Line Kit
Most BMW E36 Turbo Kits are Bottom Mount with Very Poor Fitment, Hits Subframe and other Parts.
This New Turbo Kit is a New Development CXRacing Made, with Top Mount Turbo Design. No Cut, Perfect Fit. Kits Includes Almost All the Hardware to Turbo Charge an E36.
Note:
This Product was developed based on US model Left-Hand-Drive chassis. For Right-Hand-Drive, due to potential conflict with steering shaft, fitment most likely will be an issue and we don't guarantee fitment. Modification is needed and we won't accept return due to Right-Hand-Drive fitment issues.
Product Info and Spec:
Manifold:
- 304 Stainless Steel Manifold
- T3 Turbo Flange
- 38mm Wastegate Flange
DownPipe:
- 2.5" Stainless Steel Downpipe
- 4 Bolt Exhaust Housing
GT35 Turbo and Wastegate:
- 4" Air Inlet, 2.5" Compressed Air Outlet
- Journal Bearing
- Standard T3 Turbine Housing Flange
- Oil and Water Cooled
- 6-25 PSI Working Pressure
- .70 A/R Compressor
- .63 A/R Turbine
- 61.3 /82 mm Compressor Wheel
- 62 /67.8 mm Turbine Wheel
- 38mm 8 psi Wastegate
Intercooler Kit:
- Overall Size: 27"x12"x3"
- Core Size: 21"x11"x3"
- 2.5" Inlet and Outlet
- Piping is 2.5" Hotside and 2.75" Cold Side.


Click Below Picture to See Flowbench Test: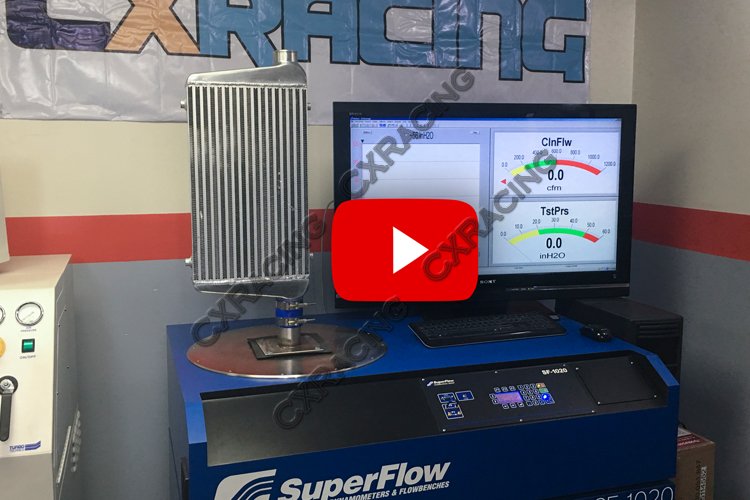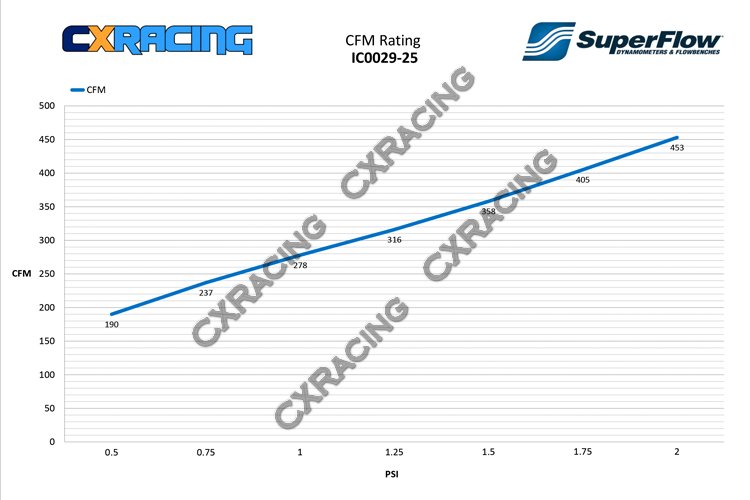 Highlights:
- Completely New Design, No Cut, Perfect Fit.
- GT35 Turbo, Support up to 500 HP
- 2.5" Stainless Steel Downpipe
- 304 Stainless Steel Manifold, Top Mount Turbo
- Comes with Oil Pan Bung for Oil Return and Oil Line kit
- External 38mm Wastegate, with 8PSI default. Can be upgraded to Higher Boost Wastegate
- Front Mount Intercooler with 2.5" Piping Kit and BOV
Items_Included:
- Manifold
- GT35 Turbo
- 38mm 8PSi Wastegate, with Dump Tube
- 2.5" Stainless Steel Downpipe
- Oil Line Kit + Oil Pan Bung for Oil Return
- Front Mount Intercooler with Piping Kit and BOV
- Air Filter
Below Are Installation Pictures:
Top Mount GT35 Turbo Kit Manifold Downpipe Intercooler For 92-98 BMW E36
Brand: CXRacing
Product Code: TRB-KIT-BMW-E36-GT35-IC-KIT
Availability: In Stock