CXRacing Thickwall Top Mount Turbo Manifold For Toyota 1JZ-GTE 1JZGTE None VVTI Engine, Single Turbo Upgrade, Fits T4 Turbo and 44/46mm Wastegate.
1JZ Swap Fits the Following Chassis:
86-92 Toyota Supra MK3
91-01 Lexus SC300
98-05 Lexus GS300
89-99 Nissan 240SX S13 and S14
-This is CXRACING's NEWLY Released Turbo Manifold for 1JZ- GTE. Developed from Ground Up, Fully Tested. 11 Gauge Thick Runner Tube. New Design 1st Runner Clears Motor Water Outlet.
-11 Gauge Thick Wall Manifold is Built with Heavy Duty Elbows, Won't Crack. Runner is 1.75" OD Big Tube High Flow Design. Excellent Performance Gain and Fast Spool Time.
-Top Mount Turbo Manifold, Made Of High Quality T-304 Stainless Steel Elbows, and Fully TIG Welded With CNC Machined Flange
-T4 Turbo Flange.
-44/46mm Vband Wastegate Flange.
Application(S):
Chassis: Supra MK3, Lexus SC300, GS300, Nissan S13, S14
Engine: 1JZ-GTE None VVTI
Product(S):
x1 Manifold
Installed Pictures: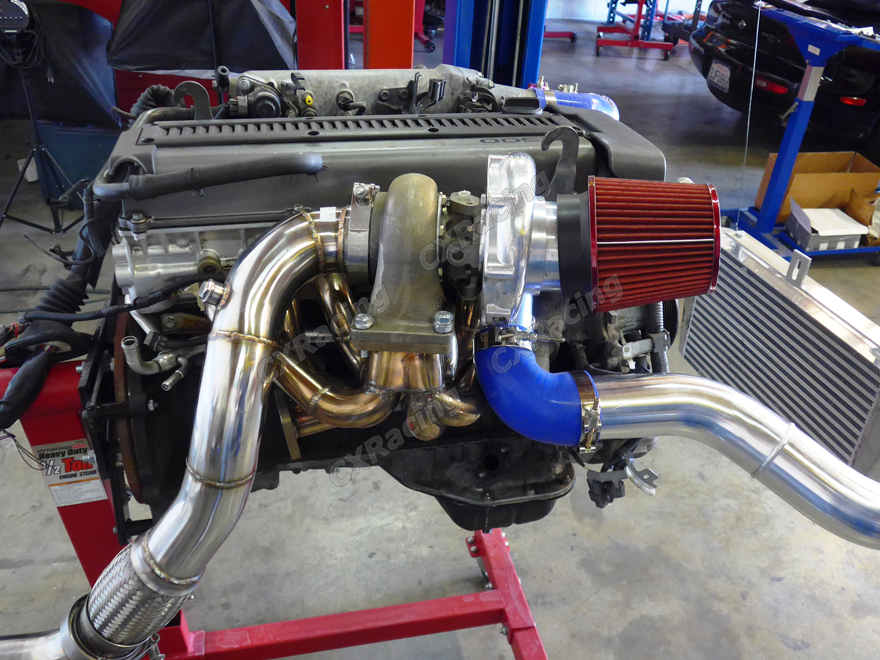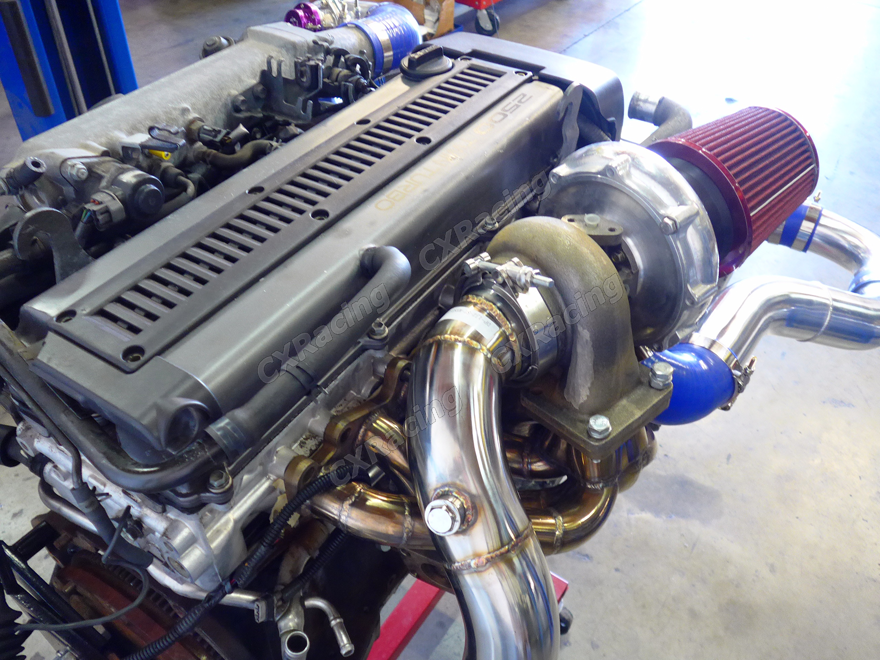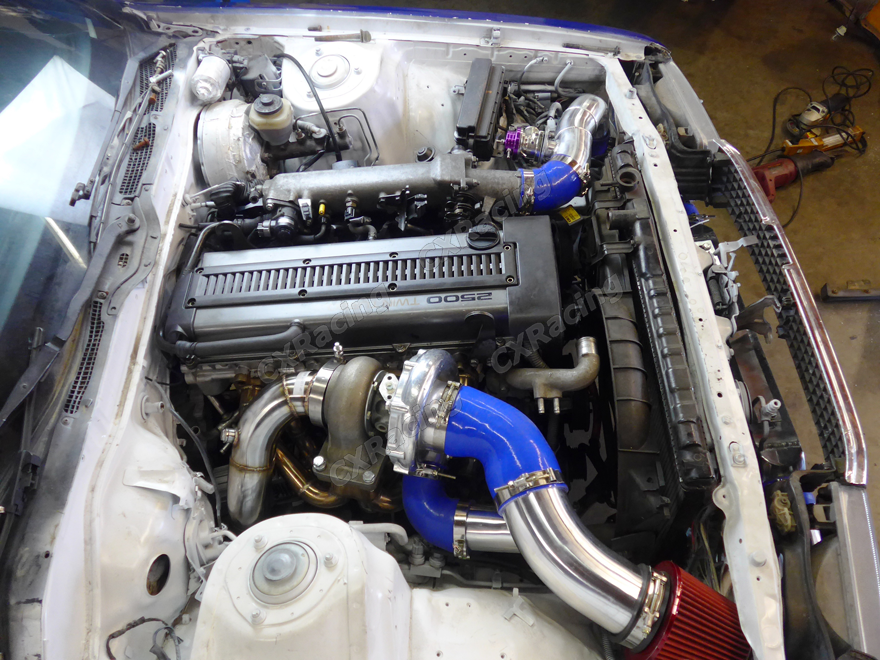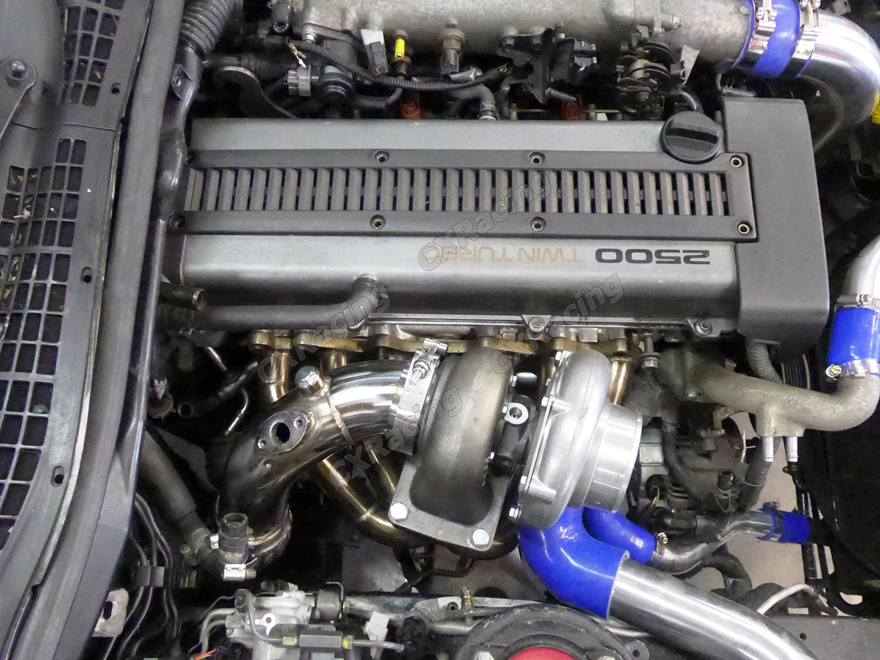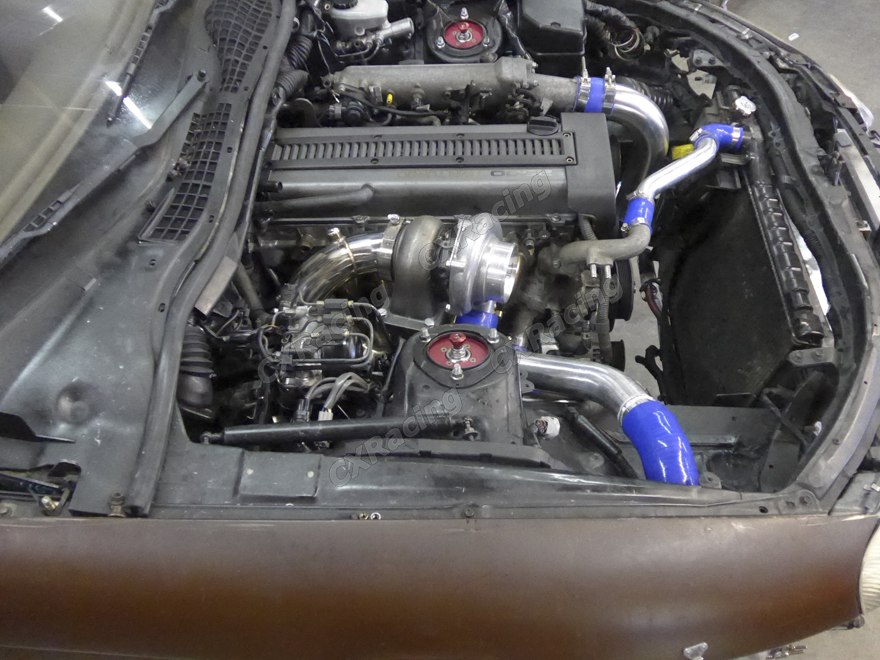 Thickwall Top Mount Single Turbo Manifold For Toyota 1JZ-GTE 1JZGTE Vband WG
Brand: CXRacing
Product Code: MF-1JZGTE-WT-V
Availability: In Stock