CXRacing Turbo Kit For 1989-1997 Toyota Land Cruiser J80 with 1FZ-FE Motor.
Supports 650 HP
Application:
- Chassis: 1989-1997 Toyota Land Cruiser J80
- Motor: 1FZ-FE
Product Being Sold:
Turbo Kit + Intercooler kit + DownPipe + Oil Line Kit
This is CXRacing's Newest Products for J80. All Parts are Developed from Ground Up, Designed and Built Specially for the 1FZ-FE. It is One of the Most Complete Kits Available with the Most Competitive Cost. Kit is Bolt on Fit and Easy Install.
We Own Many Popular Motors and Chassis, Products are Fully Tested, with Fitment Guaranteed.
This Kit is for Fuel Injection 1FZ-FE Converting NA to Turbo.
Product Info and Spec:
Manifold:
- CNC Cut Flange.
- Heavy Duty 11 Gauge Thick Wall Elbows Welded.
- 1.75" OD Stainless Steel Mandrel Bent Tube Runner.
- T4 Turbo and 50mm Wastegate Flanges.
- Bolt On Fitment for Big Turbo like T72 or T76.
DownPipe:
- Fits 3" Vband Turbo Exhaust Housing.
- 3" Stainless Steel Pipe.
- Comes Both Factory O2 and Aftermarket O2 Sensor Flange, Easier for Tuning.
- Connects to Factory Exhaust.
T76 Turbo and Wastegate:
- 4" Air Inlet
- 2.5" Compressed Air Outlet
- Wet Floating Bearings
- Oil Cooling
- 1/8" NPT Feeding. M8 x1.25 Return Flange Mounting Screws
- Standard T4 Flange
- 500-800 HP
- 76mm Wheel Compressor
- P Trim .81 A/R Turbine
- 102.4mm/76.7 Compressor Wheel
- 74.1mm/64.6mm
- 3" V-band Hot Side
- 50mm 10 psi Wastegate
Intercooler Kit:
- Bar and Plate Core Size: 24"X7"X3.5"
- 3" Inlet and Outlet
- 3" Piping kit with Silicon Hoses and BOV
Optional Dual Ball Bearing Turbo is Available with $250 Extra, Please Select the Ball Bearing Option When Buying.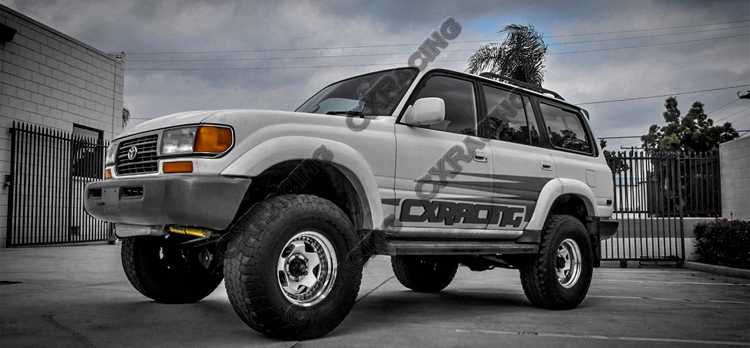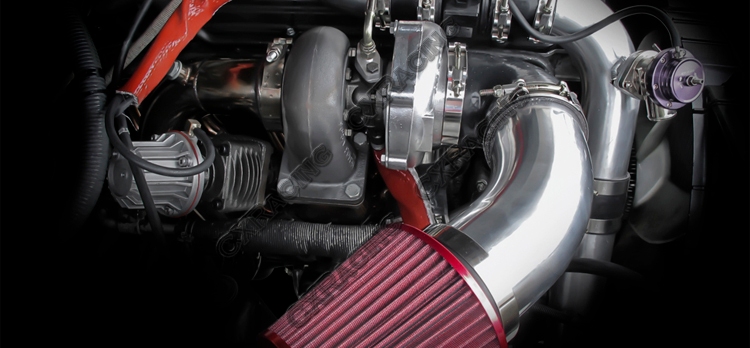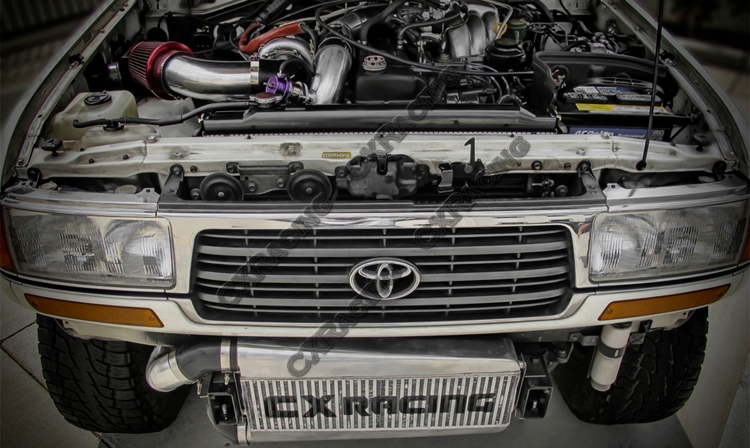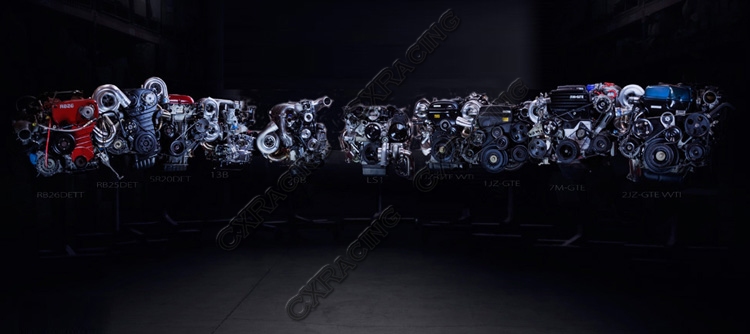 Highlights:
- High Quality CNC Cut Flange
- 304 Stainless Steel
- Beautifully Made Craftsman Works
Items_Included:
- Turbo
- Manifold
- Down Pipe
- Intercooler
- Piping Kit
- Wastegate with Dump Tube
- Vband Clamp
- Oil Line Kit
Below Are Installation Pictures: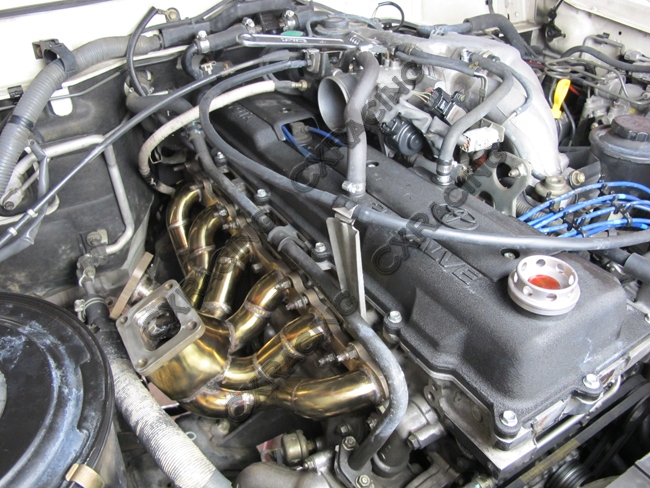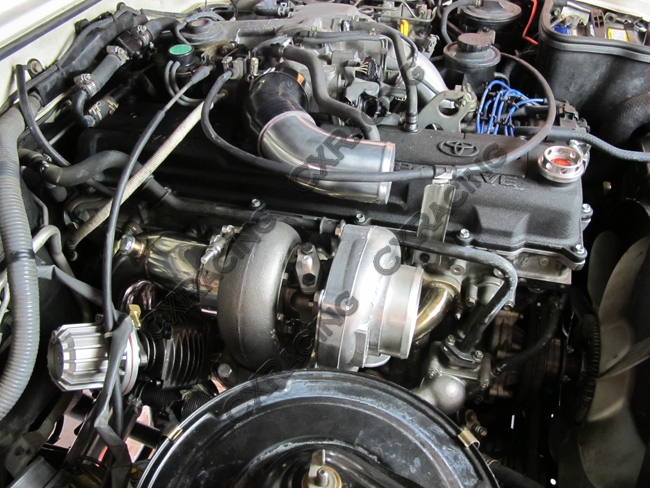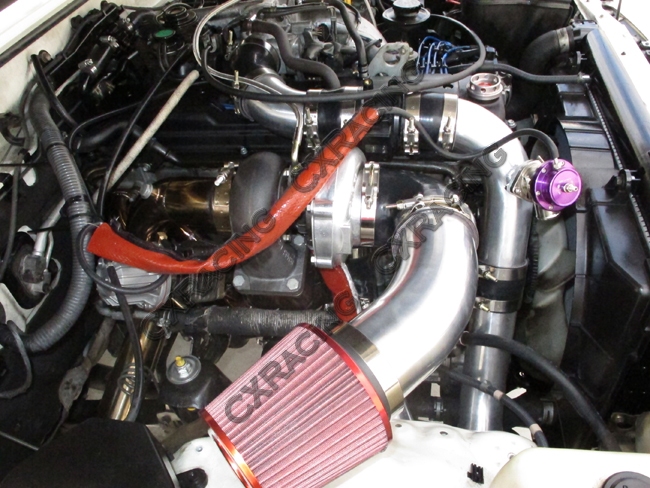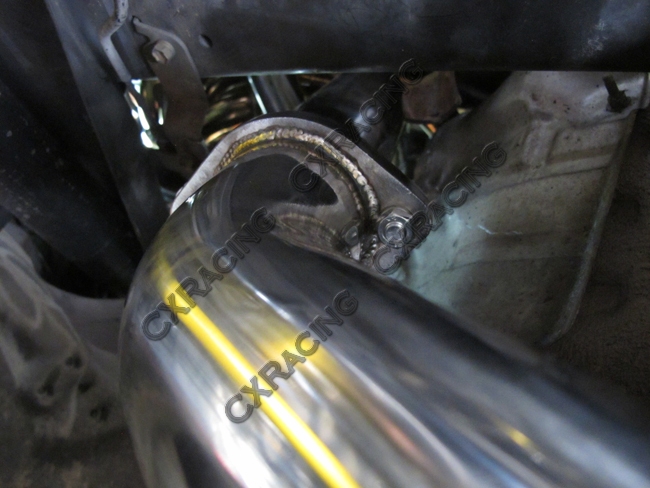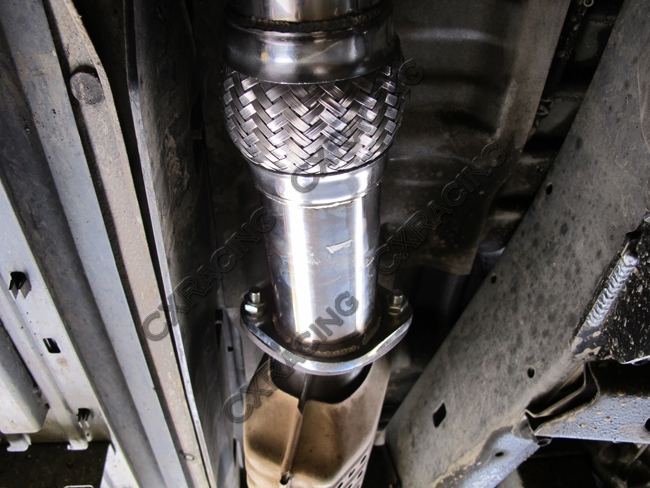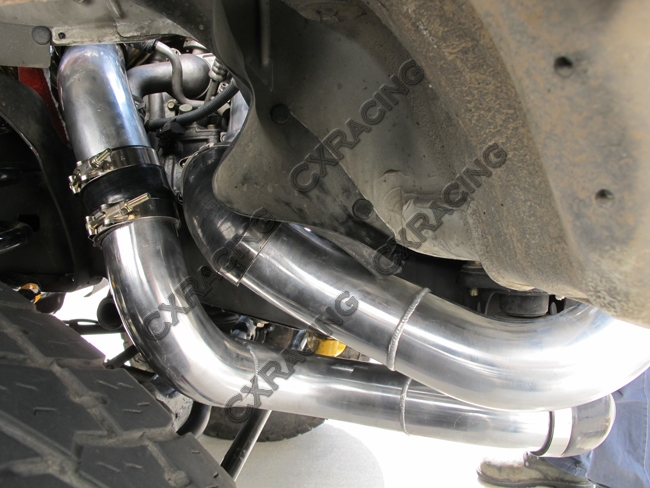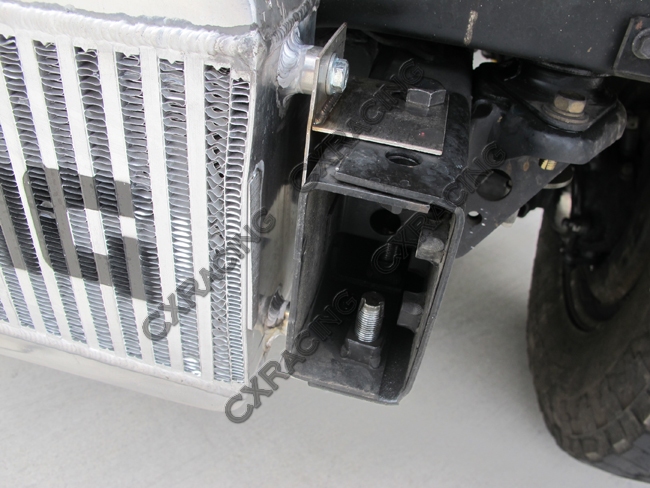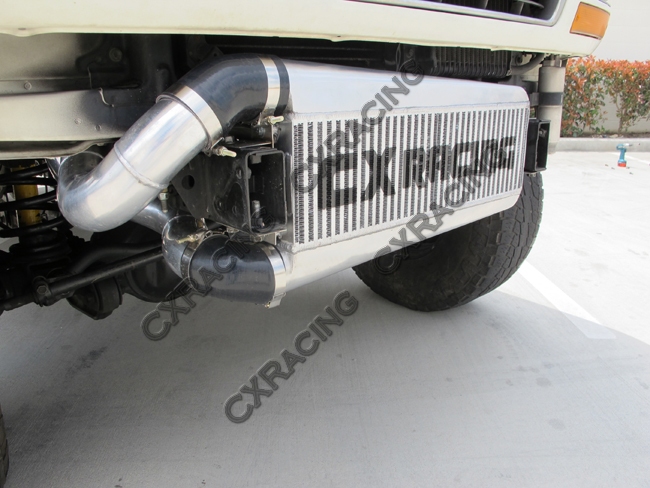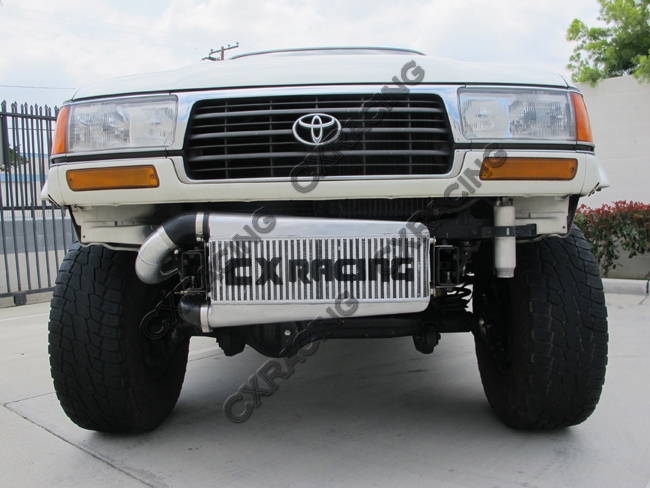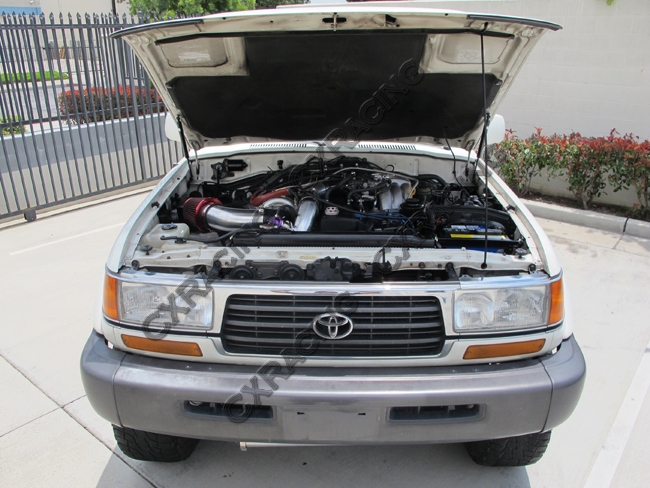 T4 T76 Turbo Intercooler Kit For Land Cruiser J80 1FZ-FE 1FZ 1FZFE
Brand: CXRacing
Product Code: TRB-KIT-1FZFE-T76-IC
Availability: In Stock