CXRacing Full Complete RB25DET Swap Kit to S30 Chassis Engine/Transmission Mounts +Single Turbo Kit + Intercooler Kit + Fuel Surge Tank + Oil Pan + Turbo Back Exhaust For 1969-1978 Nissan/Datsun S30 240Z 260Z 280Z with RB25DET Motor Swap

Application:
- Chassis: 1969-1978 Nissan/Datsun S30 240Z 260Z 280Z(Does NOT Fit 280ZX S130 Chassis)
- Motor: JDM Nissan RB25DET
- Intake Manifold: After Market Intake Manifold, NOT Factory One
- Transmission: RB25 Manual Transmission
- Turbo: Single Top Mount Turbo (Not Factory Twin Turbo)

Product Being Sold:
Engine/Transmission Mounts +Turbo Kit + Intercooler kit + Fuel Surge Tank + Oil Pan + Turbo Back Exhaust System

This is CXRacing's Newest Products for the Application Stated Above. All Parts Are Developed from Ground Up in Our R&D Center in USA, Designed and Built for Improved Performance Gains, with Excellent Fitment and Easy Installation.

Product Info and Spec:
Manifold:
- New Design with Turbo Placed Towards the Back, Offers Lots of Room in the Front to Clear Distributor and Engine Water Tube
- Long Tube and Equal Length Runners, Offers Bigger Power and More Torque
- 11 Gauge Thick Wall 1.75" OD Elbow, 6-1 Merge Collector for Optimized Air Flow
- T4 Turbo Flange, Support Big Turbo, Such as GT35, T72, T76
- 38mm Wastegate Flange

Turbo/Wastegate:
- GT35 Big Turbo, Supports 450-500 HP
- 4" Inlet, 2.5" Outlet
- 0.68 AR Turbine Housing, Fast Spool, Immediate Low End Power
- 3" Vband Exhaust Outlet
- 38mm Wastegate, 8 PSI

Downpipe:
- 3" Stainless Steel
- 3" Vband to Turbo

Oil Line Kit:
- Fittings Needed to Change from Stock Twin Turbo to Single Turbo
- Turbo Oil Feed and Drain Lines

Motor/Transmission Mounts:
- Heavy Duty 7 Gauge (0.18") Thick Stainless Steel Panel, with Brace Offers Strong Support
- Adjustable Slotted Bolt Holes
- Polyurethane Bushing Mounts

Intercooler Piping Kit:
- 27x12x3 Inch Intercooler, Bar and Plate. with Mounting Bracket and Plate
- 3" Inlet and Outlet
- Mandrel Bent 3" Aluminum Pipes, 2mm Thick Wall
- Comes with BOV

Fuel Surge Tank:
- Older Z Motor is not Fuel Injection, In Order to Work with New RB Motor, It Needs a Fuel Surge Tank to Supply Fuel for Fuel Injection. This Tanks is - Mounted On Passenger Side Under the Frame, with Strong 1/4" Thick Stainless Steel Bracket and Aluminum Shroud
- Fuel Surge Tanks is 5" (Dia) x 7" (H) with AN6 and AN8 Fittings

Oil Pan:
- Built-in with Baffles and Trap Doors for High Performance and Race Applications
- 1/2" Thick Aluminum CNC Cut Flange
- Uses Factory Dipstick

Catback:
- 3" Catback System (2 Pcs Set)

Notes:
- Off Road or Track Use ONLY, NOT for Street Use.
- Due to the Complexity of Swapping a Motor to Different Chassis, Please Make Sure You Understand the Application Stated Here is the Right Parts for Your Project.
- Parts Being Sold are the Kit Being Advertised ONLY. Other Parts Shown on Pictures are for Demo Only (of Our Complete Swap Kit). Check Our Other Website Items.
- Different Model Year (or Might Be Manual or Auto Transmission) Chassis Has Different Tranny Mounts, Our Kit Has Adaptors Provided to Fit All Chassis.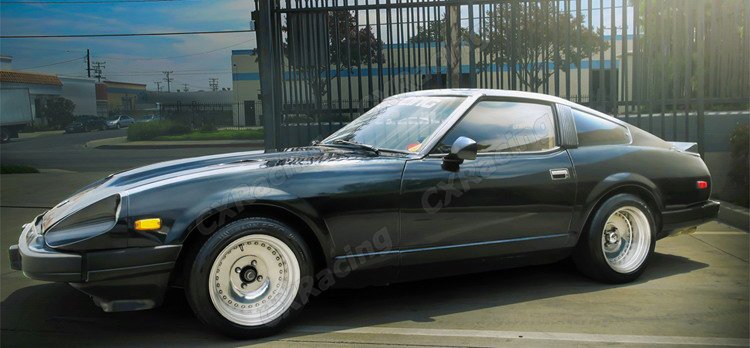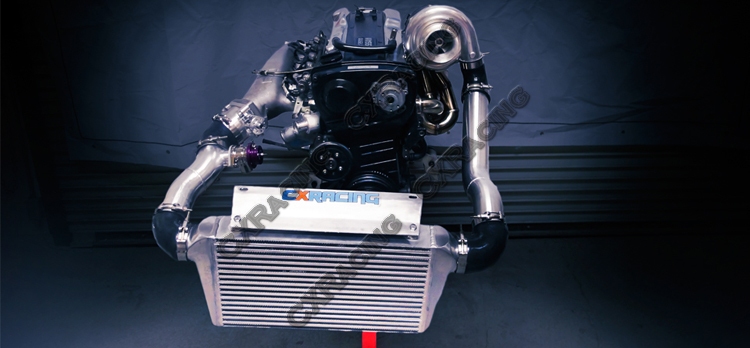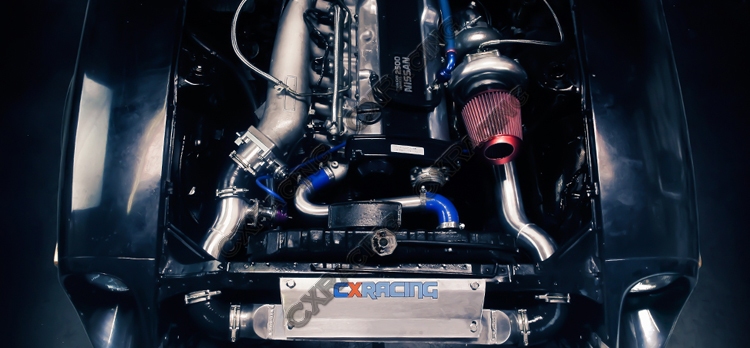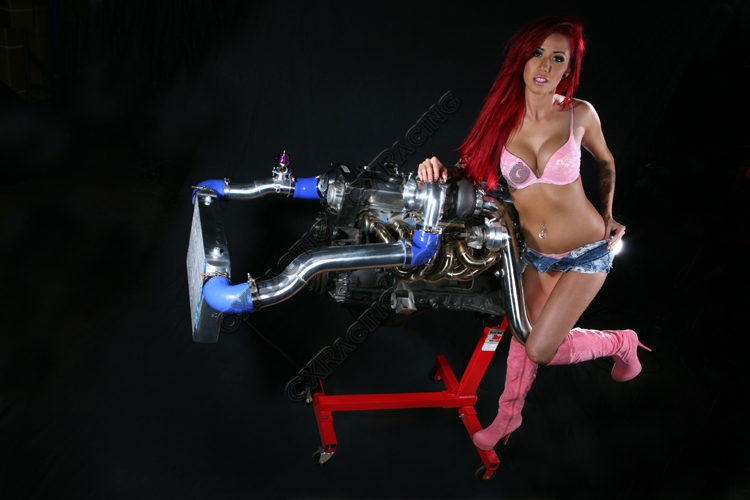 Click Below Picture to See Flowbench Test of the Intercooler: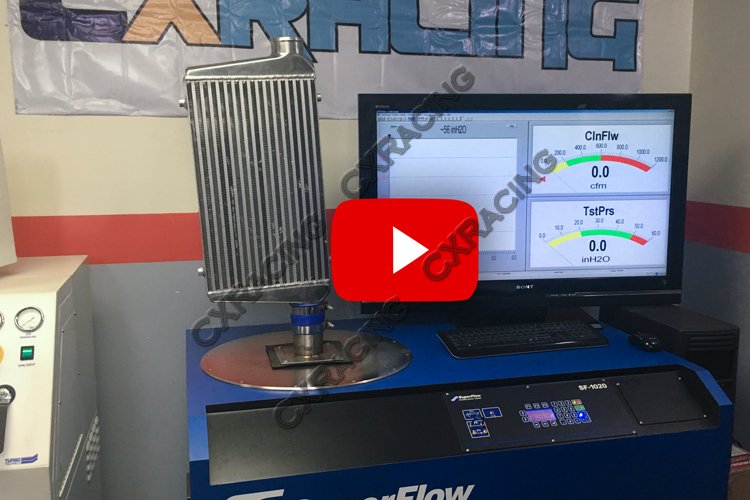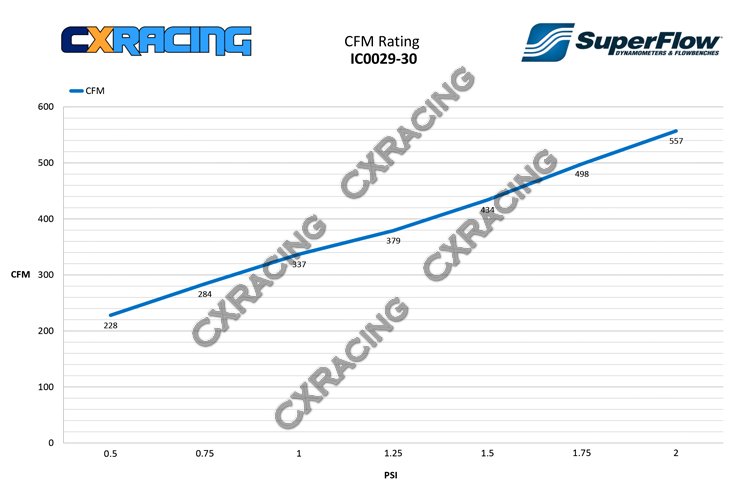 Highlights:
- Especially Designed, Made for the Application Stated
- Fully Tested, Simple Easy Installation
- Offers Excellent Performance Gains
- One of the Best Kits on the Market, with High Quality Products and Affordable Pricing

Items_Included:
- Manifold + Turbo + Wastegate + Downpipe +Vband Clamp + Oil Line Kit
- Intercooler + Piping Kit with BOV and Mounting Brackets, Hoses
- Engine + Transmission Mounts
- Fuel Surge Tank and Brackets
- Aluminum Oil Pan + Oil Pickup
- Turbo Back Exhaust (4 pcs)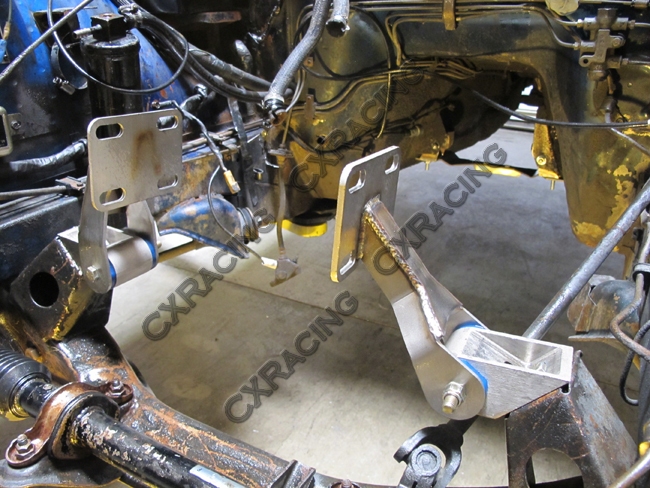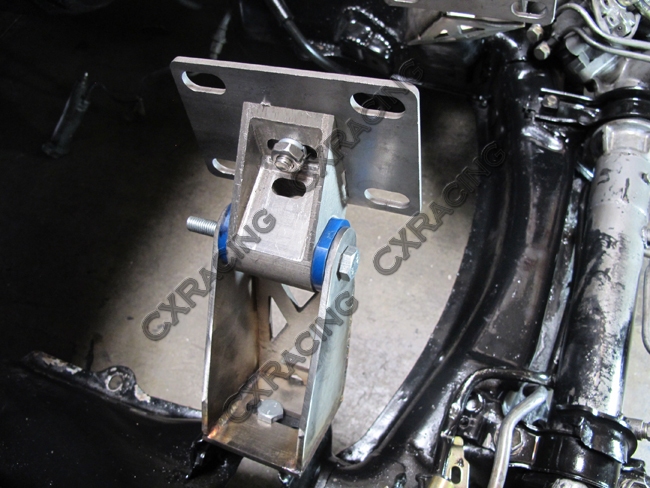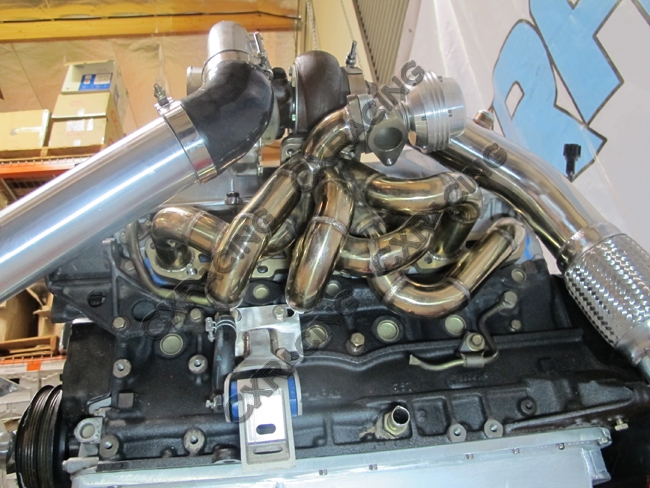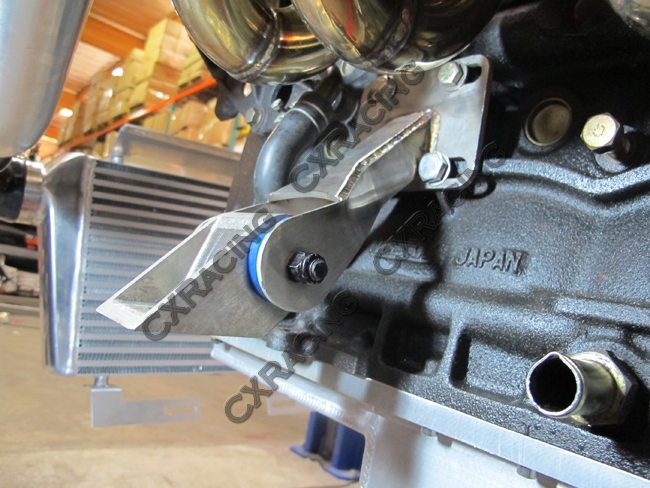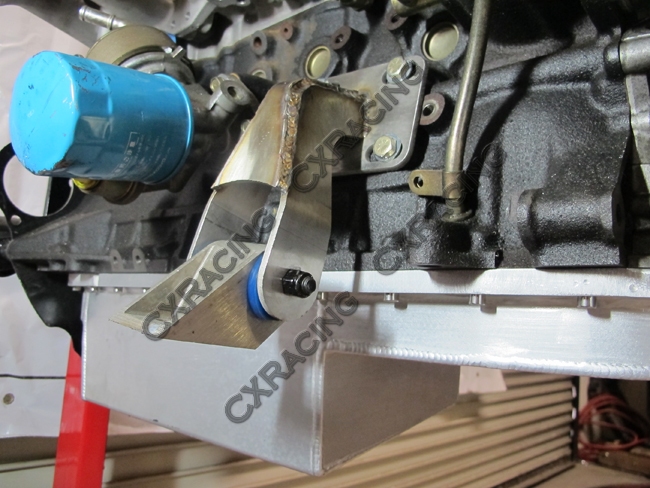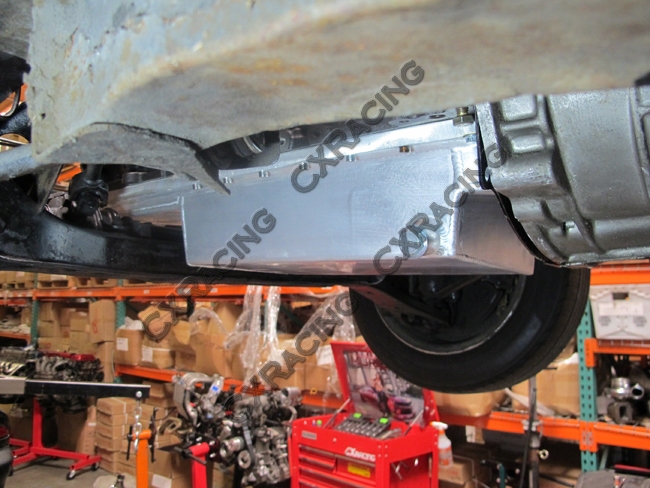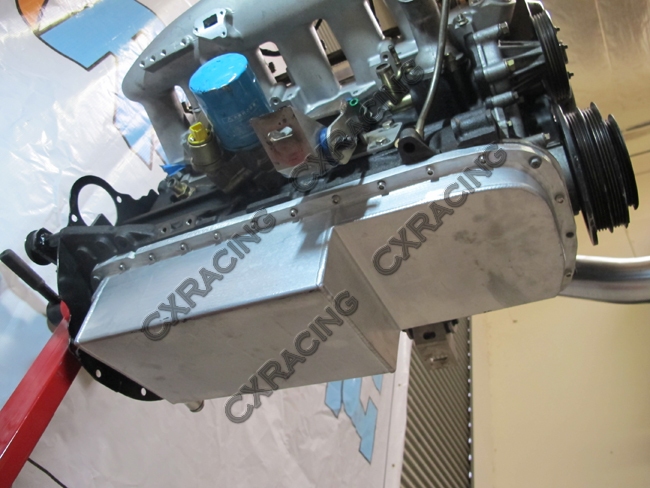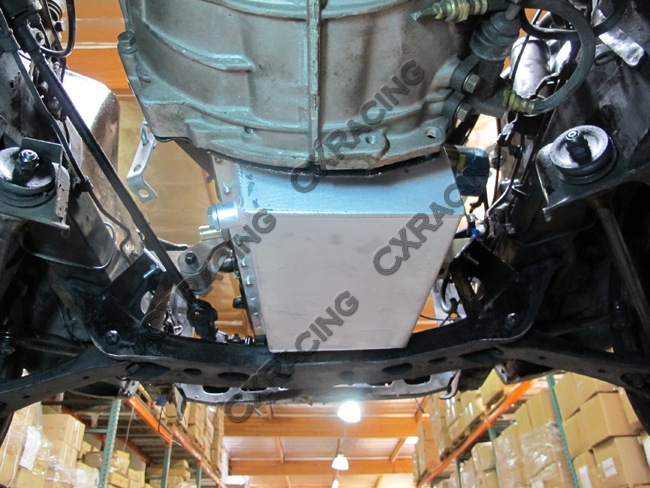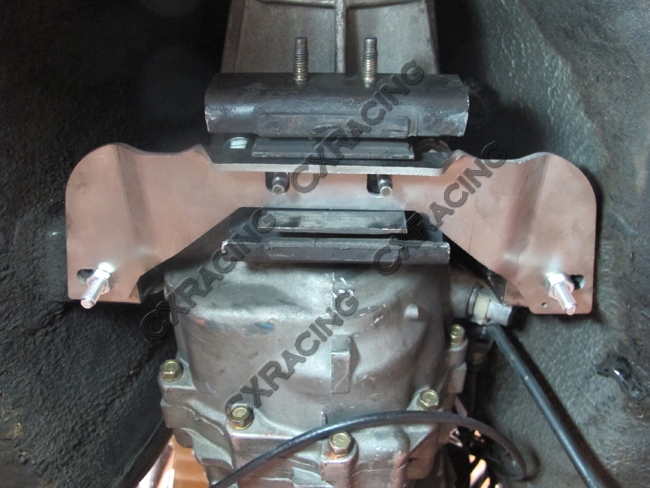 Below Picture Shows Tranny Mount Adapter Fits Different Model Year of Chassis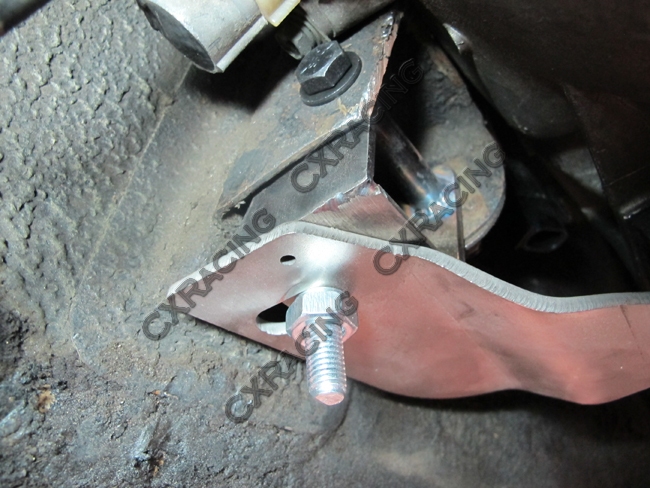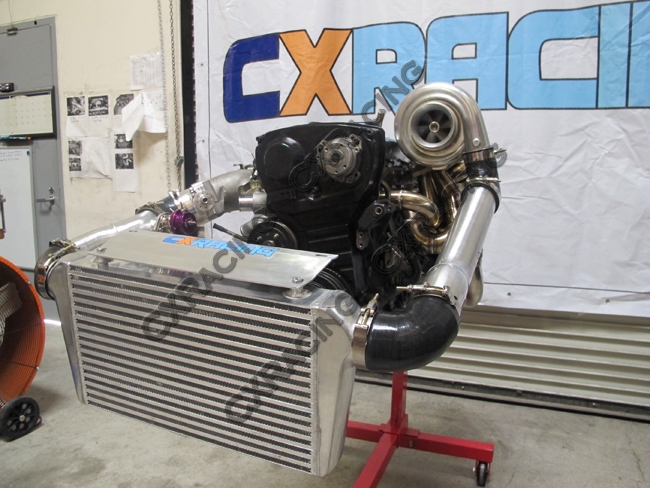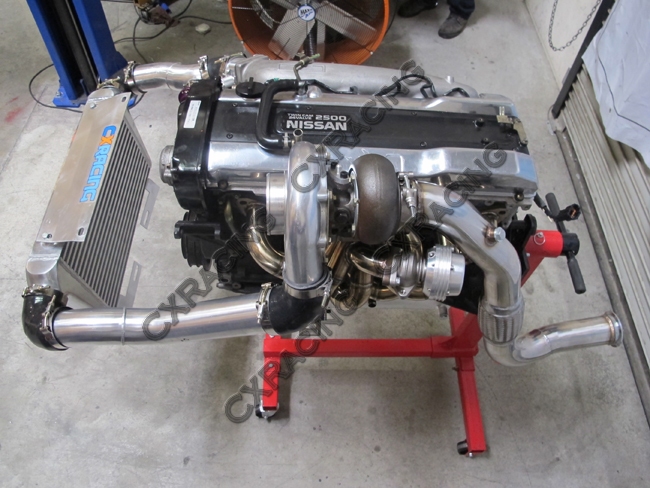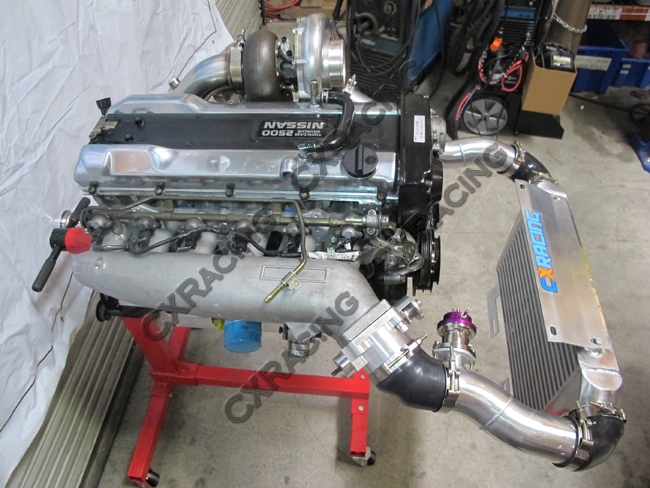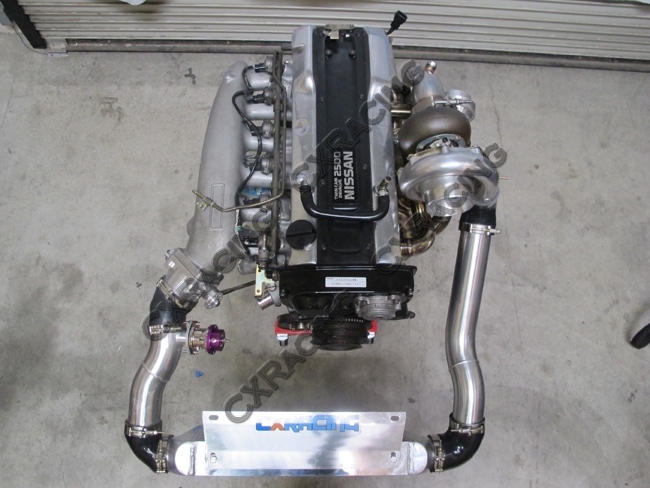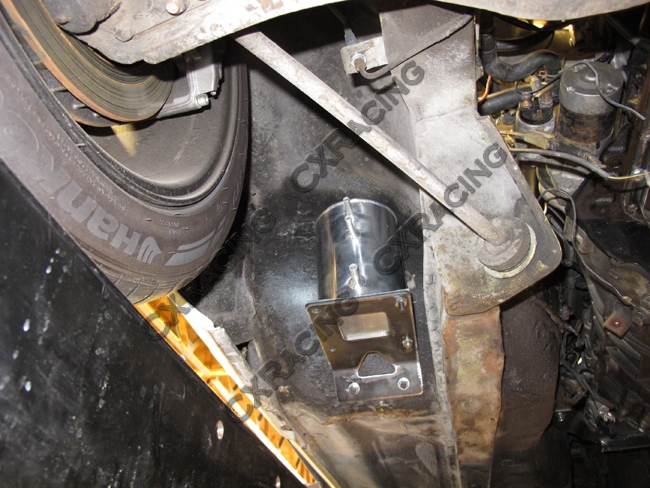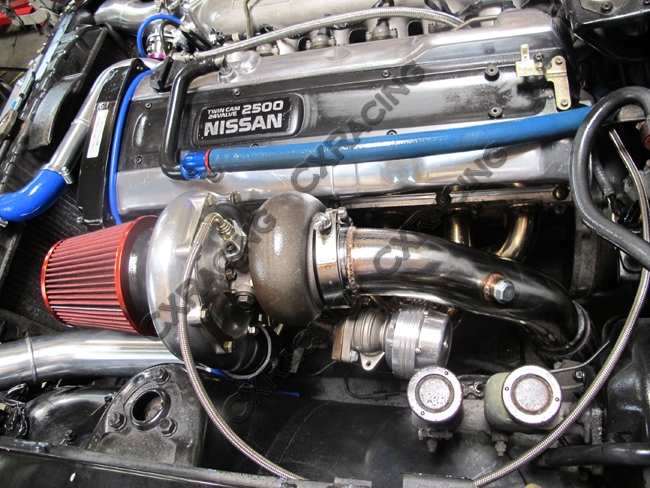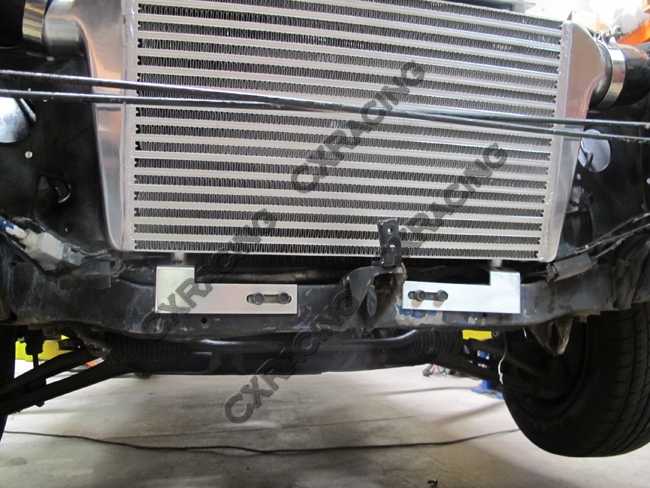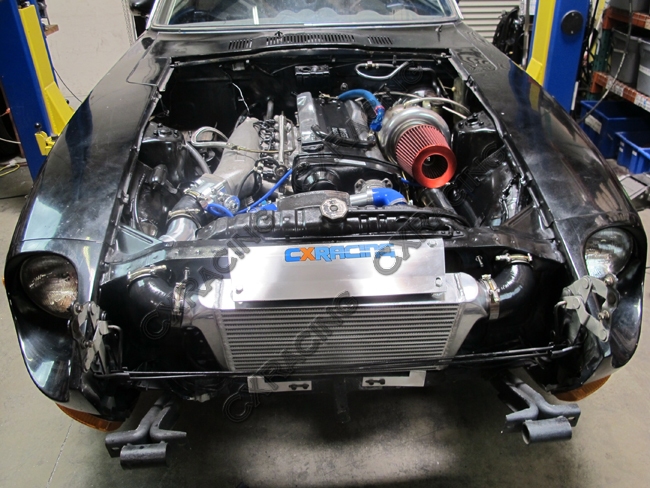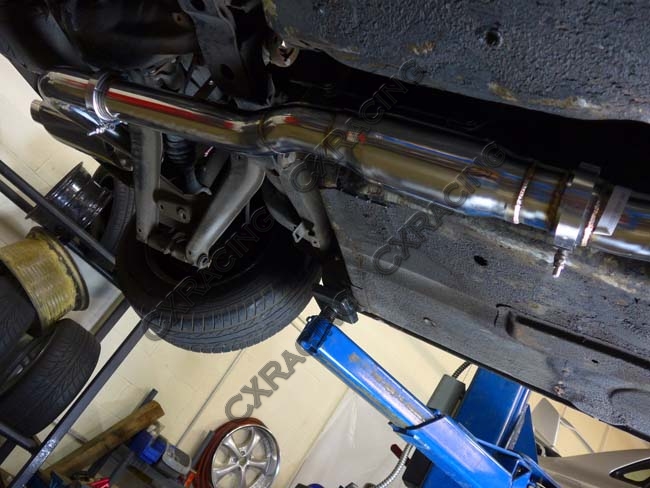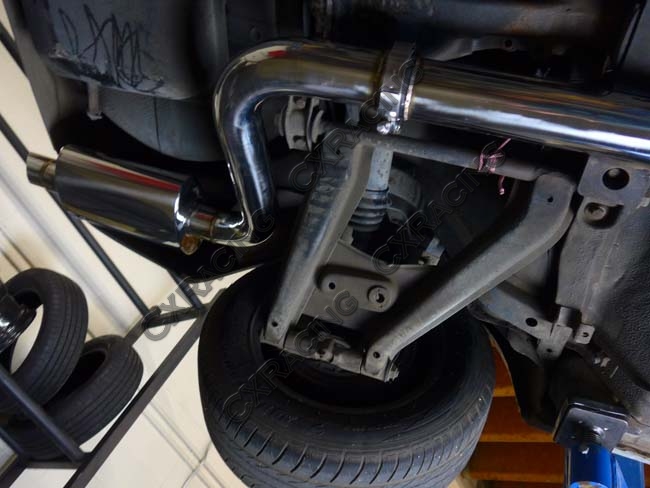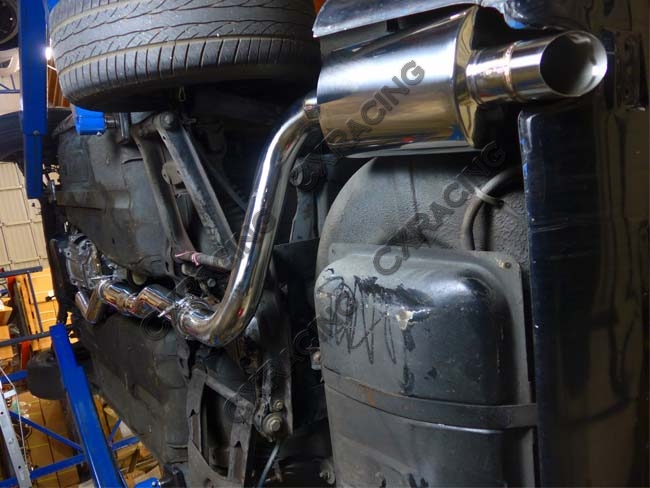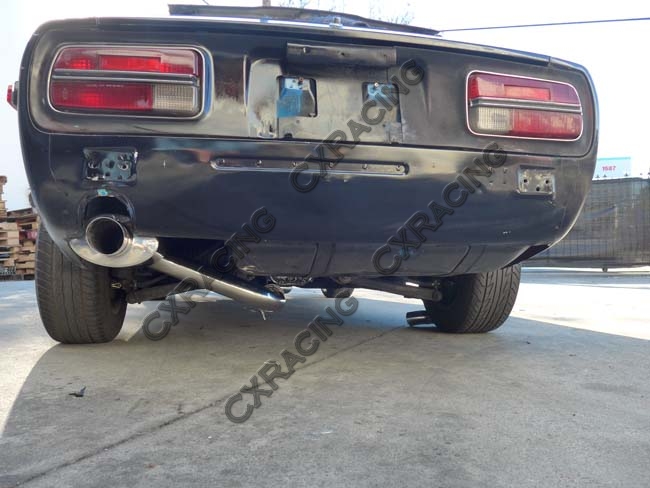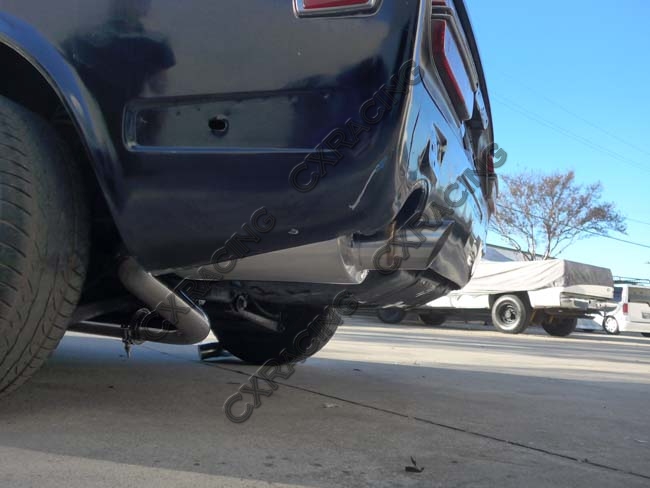 Manifold Turbo Downpipe CatBack Transmission Engine Mount Oil Pan For 240Z 280Z RB25 RB25DET
Brand: CXRacing
Product Code: TRB-KIT-RB-240Z-OP-RB1-CB
Availability: In Stock