CXRacing Three Pieces of Titanium Heat Wrap / Heatshield

Straight, Length Is Approximate 9.5", Fits 2.5" OD Pipe.
Universal, Re-Useable. Perfect For Extremely High Temperature Auto Performance Applications, Such As Turbo Header, Downpipe, Exhaust System.
High Quality and Durability, Support 2000 Degree F.
Protect Other Engine Bay Parts from Heat, Clean Professional Look.
- Titanium Fiber Glass Holds 2000 Degree F.
- Stainless Steel Capstan Rivets.
- Stainless Steel Wire Fastening.
Highlights:
Especially Designed, Made for the Application Stated
Fully Tested, Simple Easy Installation
Offers Excellent Performance Gains
One of the Best Kits on the Market, with High Quality Products and Affordable Pricing
Items Included:
Titanium Heat Wrap x One Piece
Stainless Steel Wire x One Piece
Note: All Other Items/Parts Shown on Pictures Are NOT Included.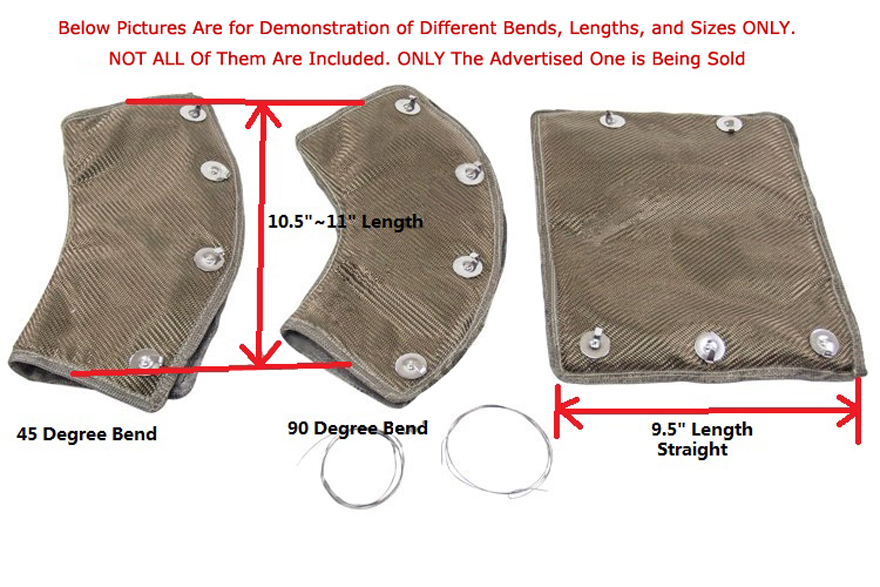 All Pictures Shown Below Are Demonstration Of Fitments and Applications ONLY.
NOT All Items/Parts Are Included!! Only The Advertised One is Being Sold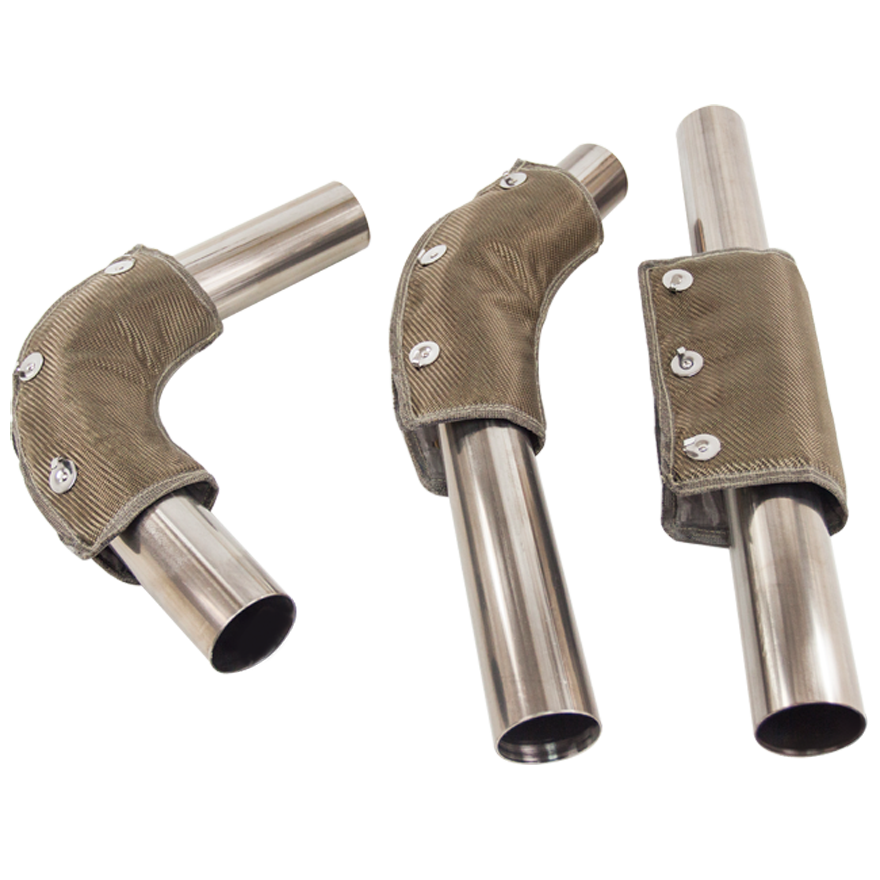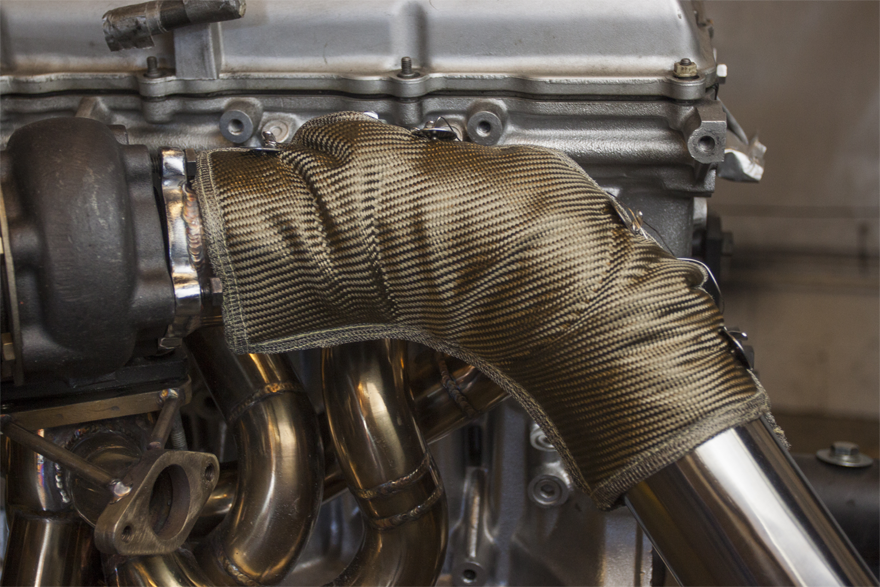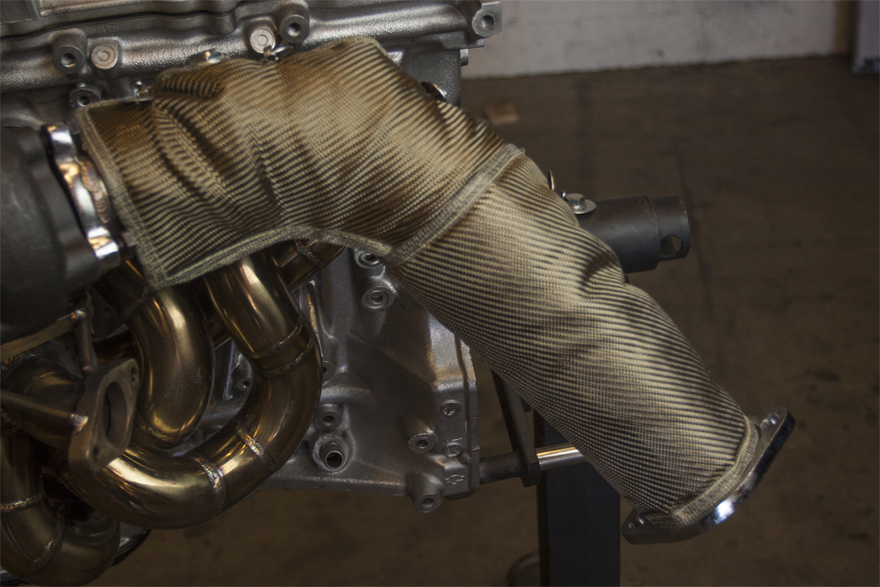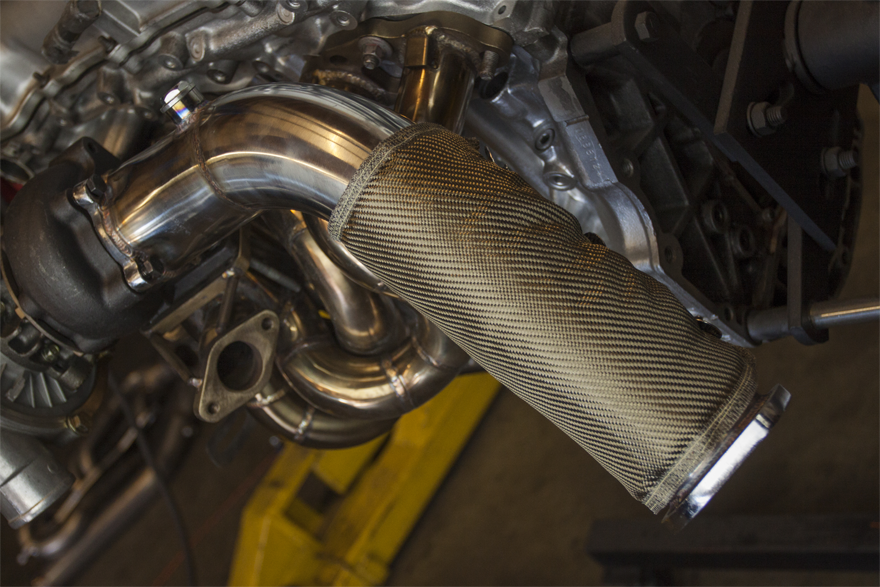 Titanium Heat Wrap Heatshield 2.5" Straight for Header Downpipe Turbo Exhaust
Brand: CXRacing
Product Code: WRAP-250-S
Availability: In Stock