CXRacing Twin Turbo Intercooler Kit For 64-67 Chevrolet Chevelle With Chevrolet Big-Block V8 Engine 396 402 427 454, with Carburetor
Dual Intercooler Individually Cools Each Turbo
2.5" Hot-Side Intercooler Piping and 3" Cold-Side Piping
3" Aluminum Carburetor Hat
50mm BOV
Bolt On Fitment
Note:
1. This Kit Is For Intercooler Kit ONLY, Turbo Kit Is NOT Included.
2. This Is A Proprietary Design By CXRacing, Fits CXRacing's Turbo Kit That Has Turbos Positioned as Pictured. If You Use Different Headers and Turbos, Fitment Will Be Off and Modification Is Needed.
3. There Is NO Installation Guide Provided, However, We Show Many Installed Pictures On Car and On Engine Stand.
This is CXRacing's Newest Product for The Application Stated. All Products Are Developed from The Ground up in Our R&D Center Based in The USA. Our Parts Are Designed and Built for Improved Performance Gains, with Excellent Fitment and Ease of Installation.
Application(s):
- Chassis: 64-67 Chevrolet Chevelle
- Motor: Chevrolet Big-Block V8 Engine 396 402 427 454
PRODUCT(S):
- 1x Aluminum Intercooler, With Mounting Brackets
- 1x Aluminum Piping Kit
- 1x Set of Silicon Hose (Blue or Black)
- 1x Set of T-bolt Clamp
- 1x Blow Off Valve
- 1x Aluminum Carburetor Intake Hat
Technical Specifications:
- Intercooler: Bar & Plate Intercooler, 11"x11"x3" Core Size, 2.5" Inlet/Outlet
- Piping Kit: 2.5" Hot-Side Intercooler Piping and 3" Cold-Side Piping. Comes with BOV, Silicon Hoses, and T-Bolt Clamps
Installed Photo: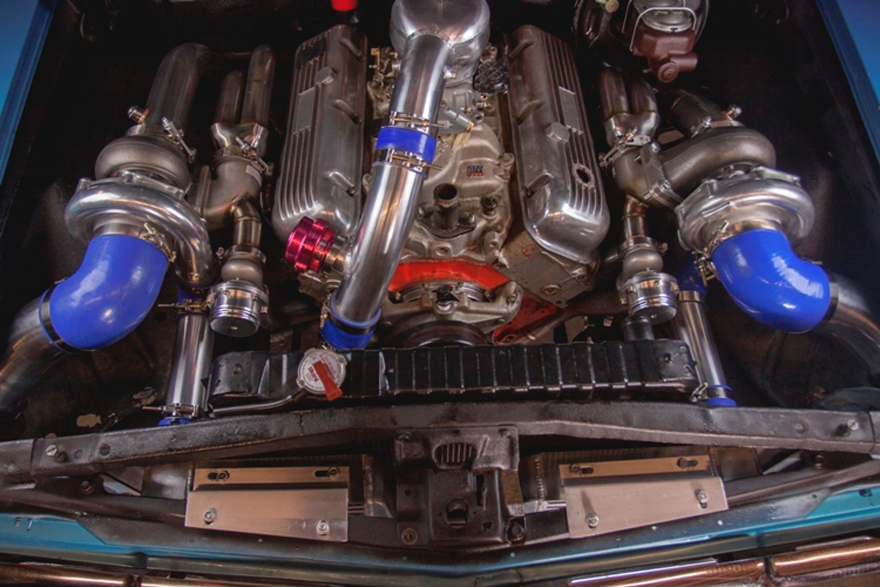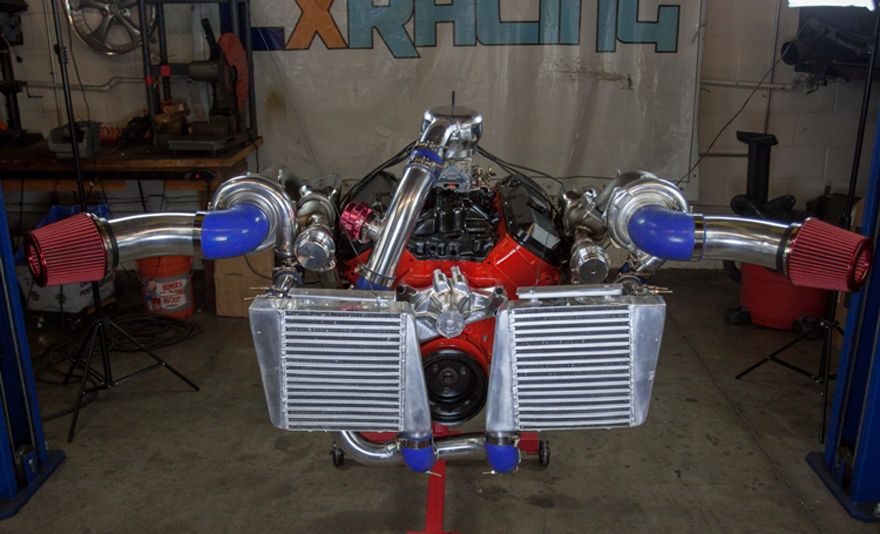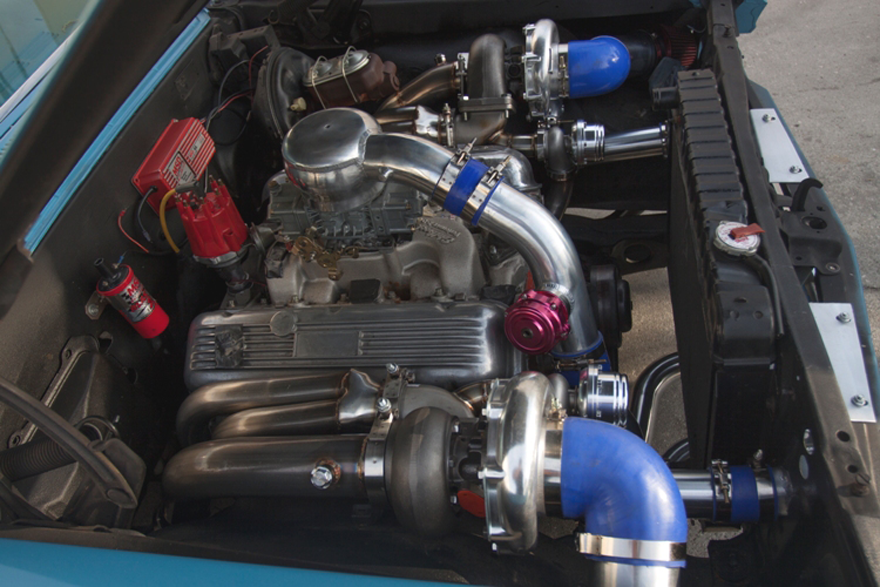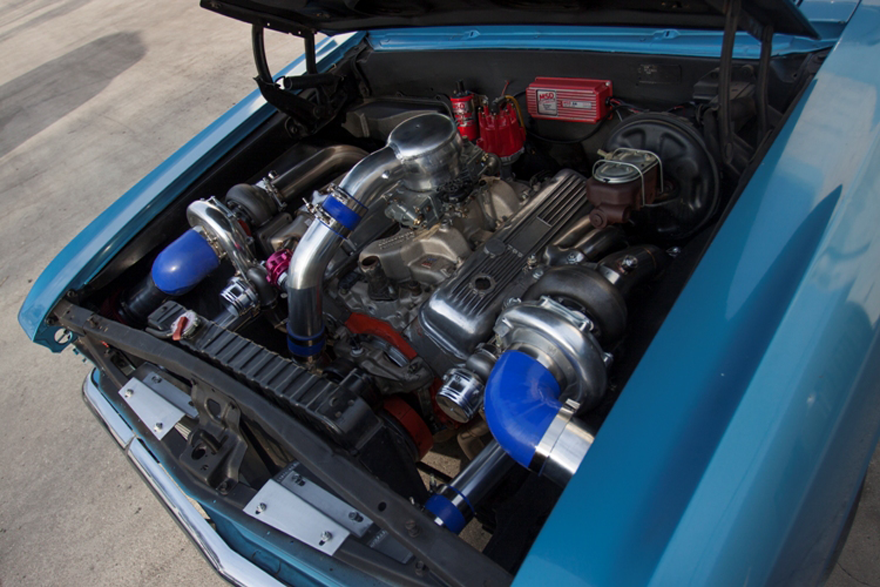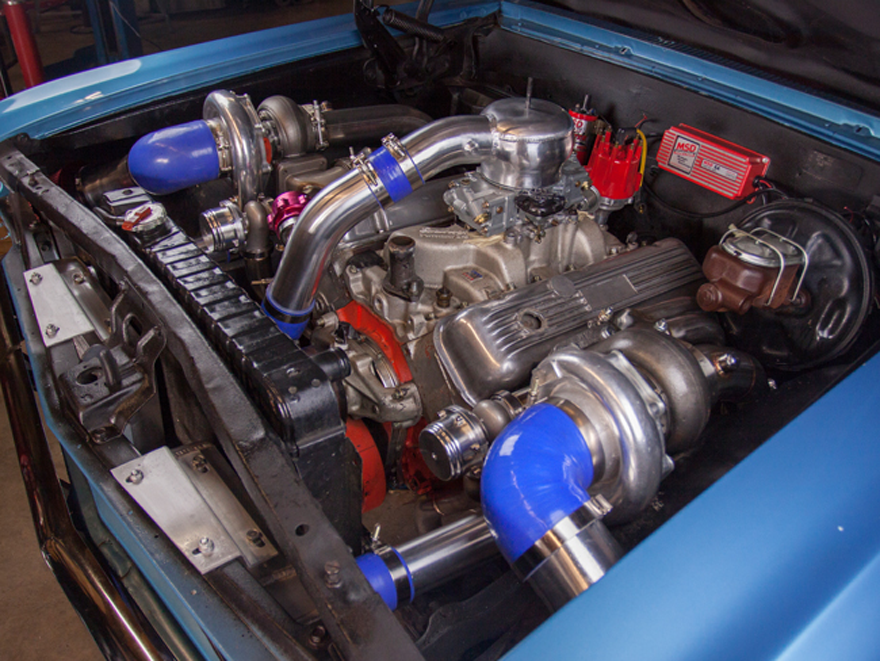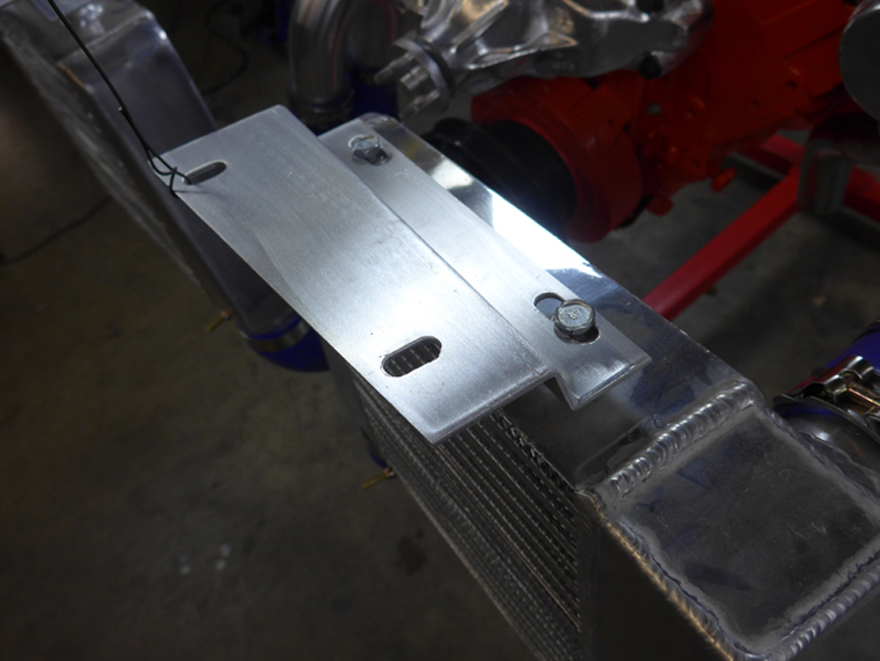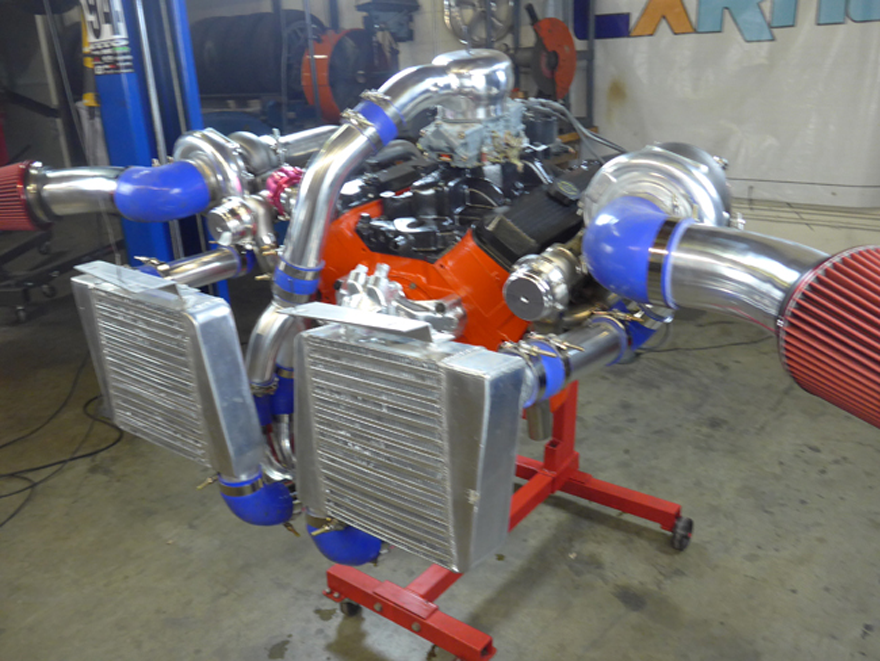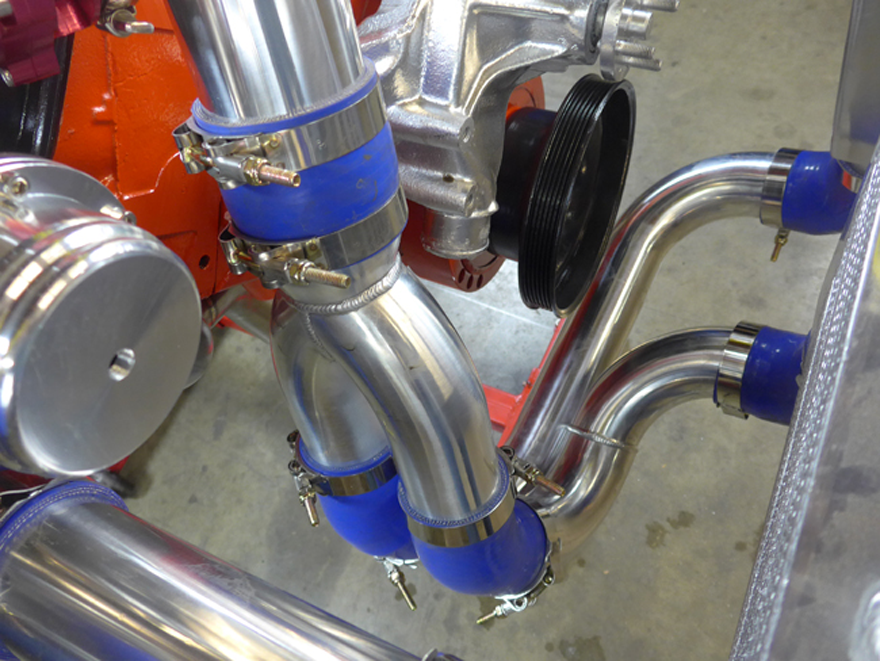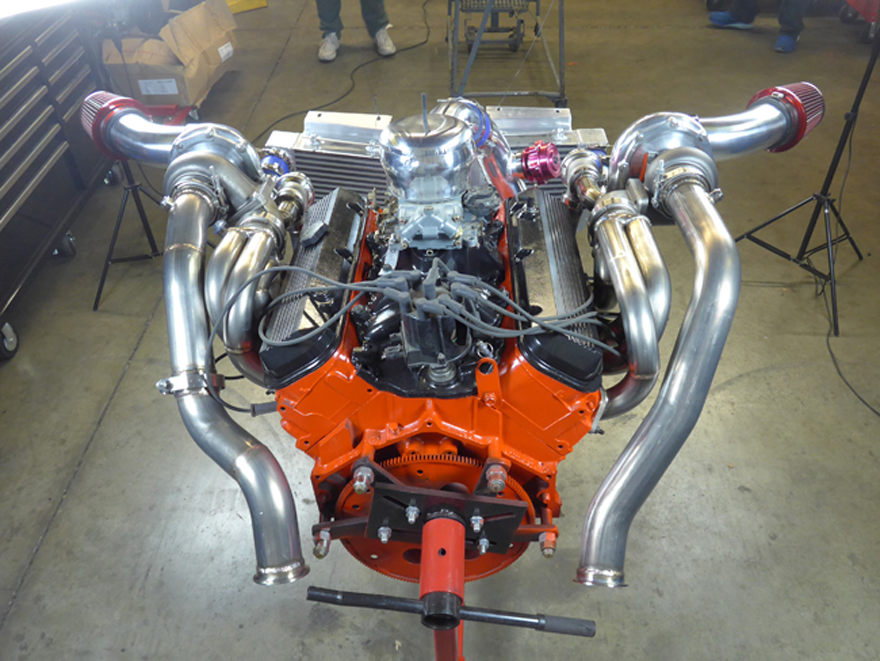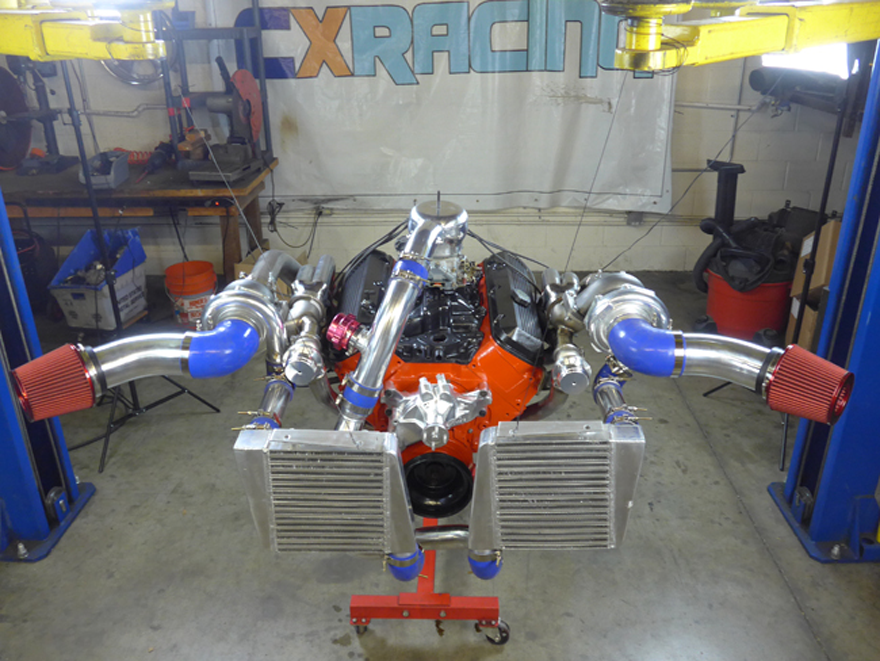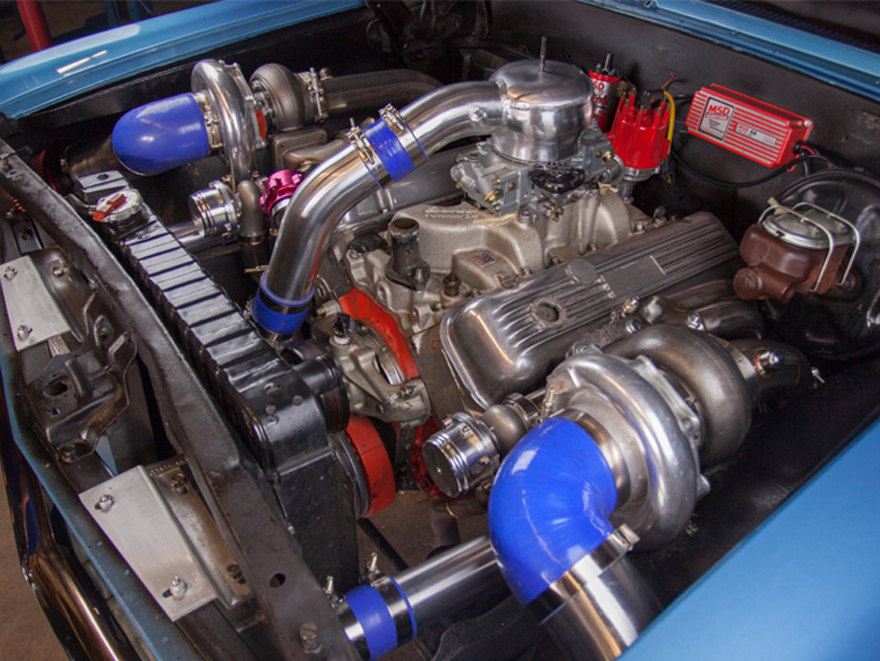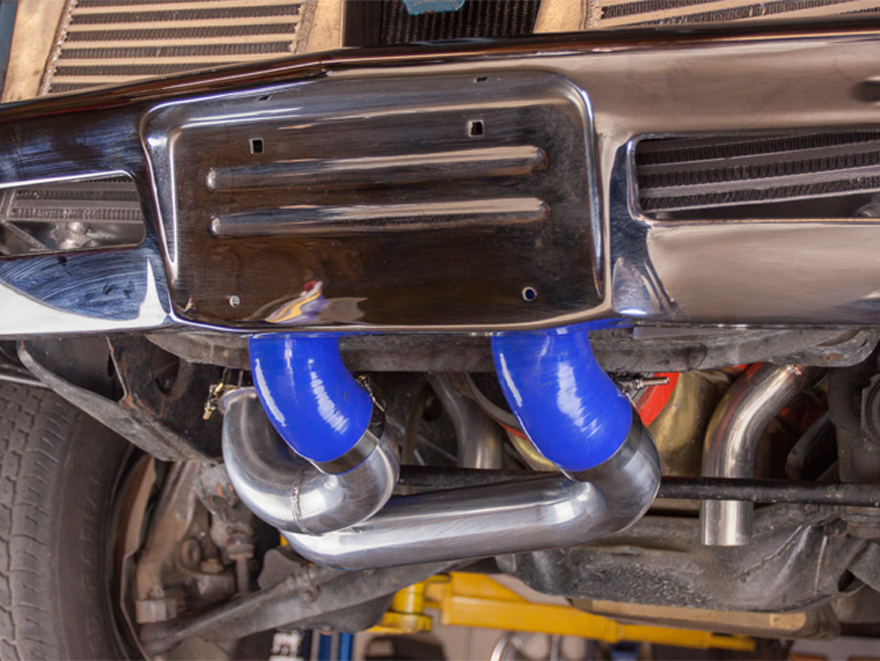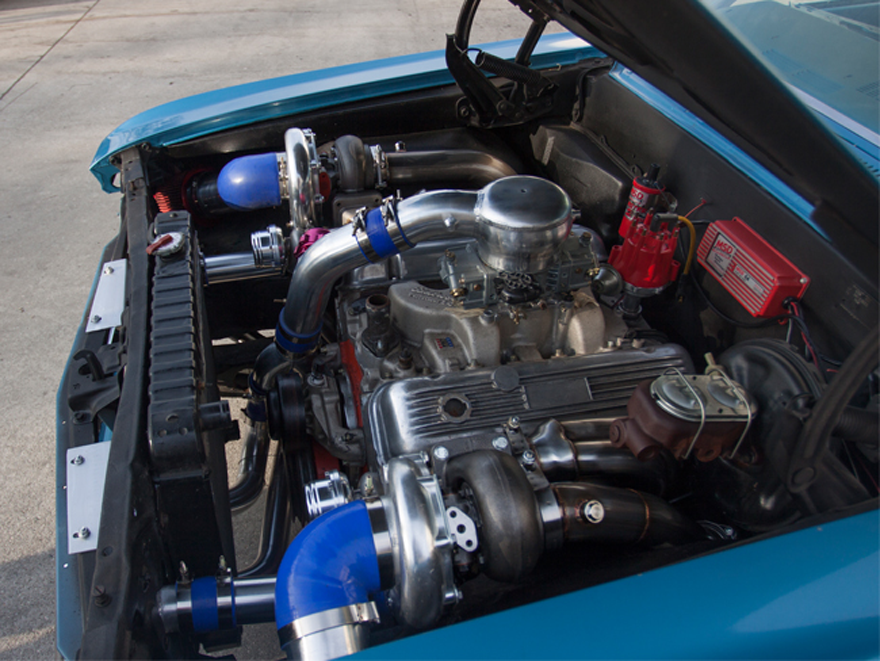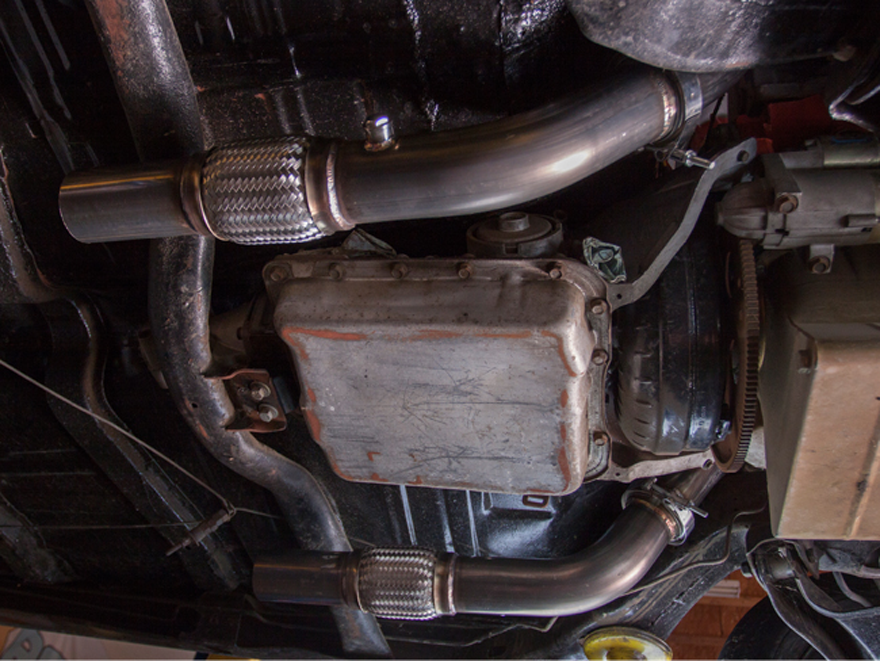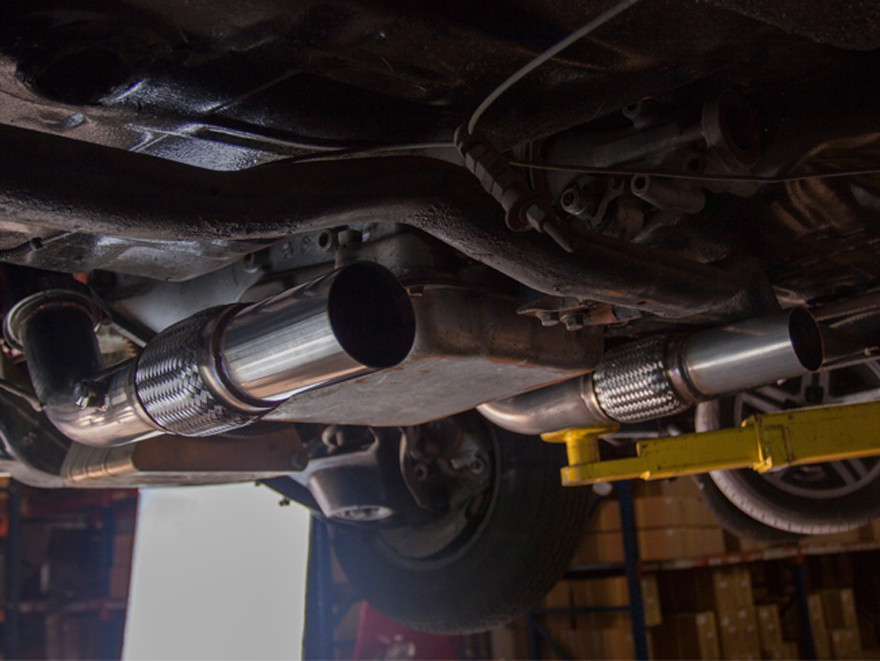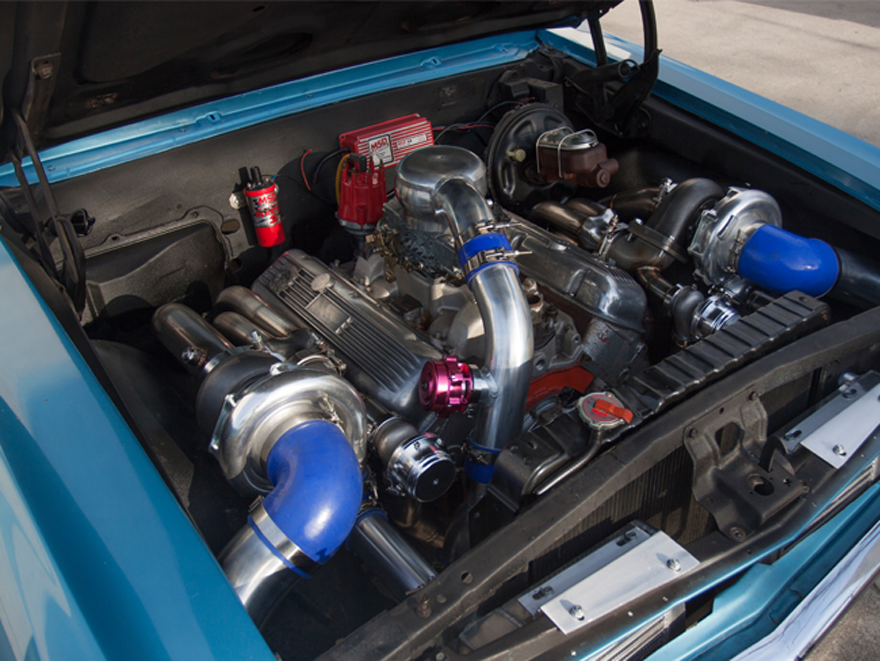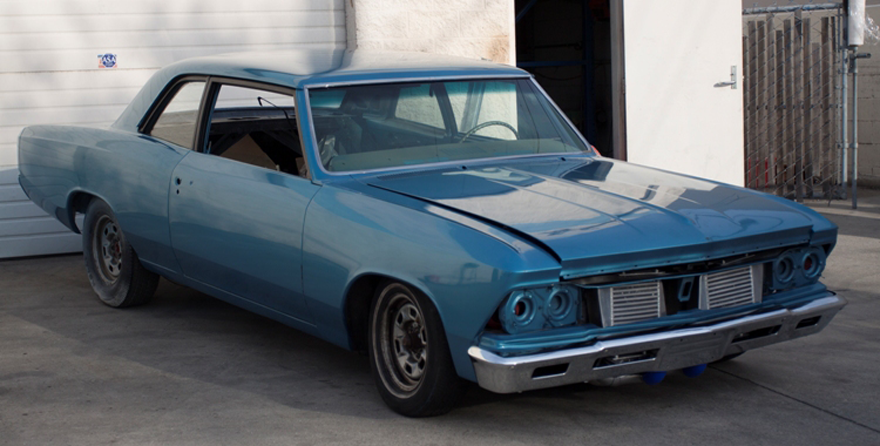 Twin Turbo Intercooler Piping BOV Kit For 64-67 Chevelle BBC Big Block 396 402 427 454
Brand: CXRacing
Product Code: KIT-BBC-CHEVELLE66-IC
Availability: In Stock