CXRacing Intercooler + Mounting Brackets For 1999-2003 Ford Super Duty 7.3L Diesel F250 F350
Holds 100 PSI
Product Info and Spec:
Intercooler:
100% Aluminum
Bar & Plate Design
Core Size: 28"x25"x3.5"
3" Inlet & Outlet
3.5" Thickness Core
Product Being Sold:

Intercooler + Mounting Brackets
Double Core Design with High Flow Bar and Plate Construction, Provides the Best Cooling Capacity.
This Intercooler is Developed from Ground Up by CXRacing, Fully Tested.
Comes with Mounting Brackets to Fit Stock Location.
Notes:
- Due to Larger Size, Need to Relocate Factory Oil Cooler Lines, See Pitures Below.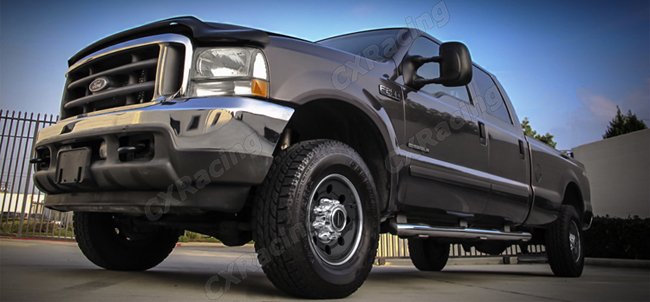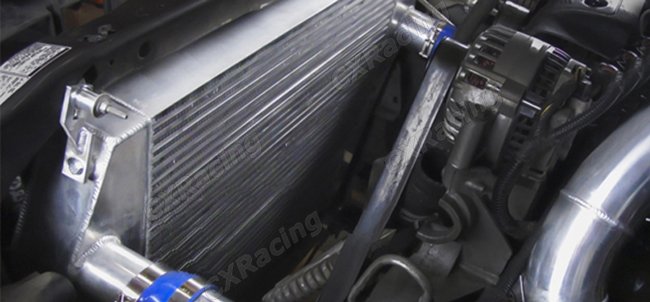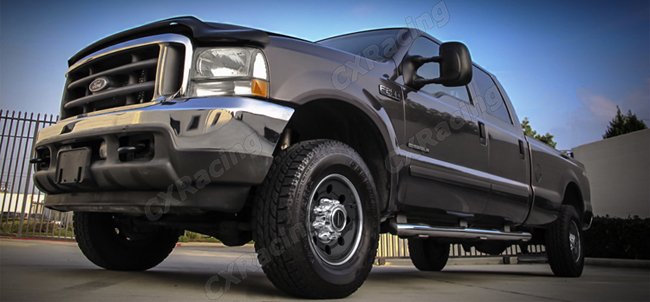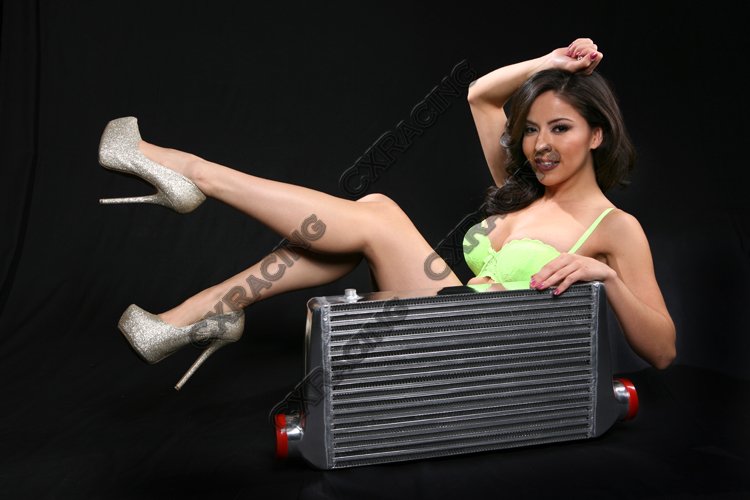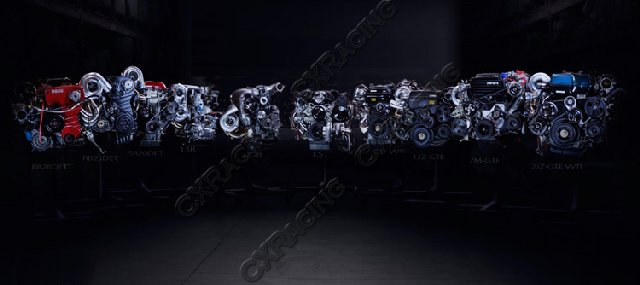 Highlights:
- Material: 100% Aluminum, Bar and Plate Design.
- End Tank Construction: Machine Cut and Stamped, Hand Welded.
- Compare to Stock Size Intercooler:30"x18"x2", It is 125% Increase of Core Size.
- Lower EGT by 100+ Degree
Item(s) Included:
Intercooler
Mounting Brackets
Double Core Intercooler For 99-03 Ford Super Duty 7.3L Diesel F250 F350
Brand: CXRacing
Product Code: IC-FSD-9903-73
Availability: In Stock
*** WARNING *** It is illegal to sell, install, or offer for sale any aftermarket part that alters or modifies the original design or performance of the motor vehicle pollution control system. Product(s) listed here is(are) solely for Competition Vehicles(race vehicles) that are for Off-Road, Track Racing ONLY. All parts are for used on a vehicle that will NEVER be used, or licensed, or registered for use upon a street and highway. DO NOT Purchase the part(s) if you are intending to use it(them) on a Street/Highway vehicle(s).