CXRACING Aluminum Radiator For 02-07 SUBARU WRX and WRX/STi with 2.0L or 2.5L with Manual Transmission

Specification:
Radiator:
- Overall Size: 28"x17.25"x2.5"
- Core Size: 27"x13.5"x2"
- 1.49" Inlet & Outlet

Note:
- This Radiator fits both the WRX None STi and STi Models.
- It has a Radiator Cap, default to STi model.
- For None STi Model, You will have two Filler Necks, the stock one and this one
on the radiator. Stock Filler Neck can be Eliminated if you want to.
Optional Two Radiator Fans:
- Size: 12"
- Thickness (Motor Height): 2.5"
- Air Flow Rate: >1130 CBM/Hr
- Speed: 2100 RPM
- Power: 12VDC, 40W

Optional One Aluminum Shroud:
- Aluminum Sheet, with Enforced Support for Maximum air Flow
- Very Thin Height, Space Saver
- Bolt on to Radiator with Stainless Screws provided
- With Rubber Strip Around to Protect the Core and Seal the Shroud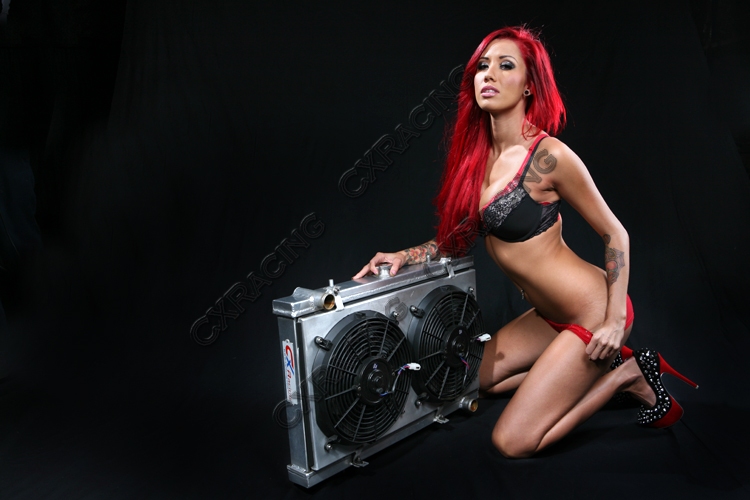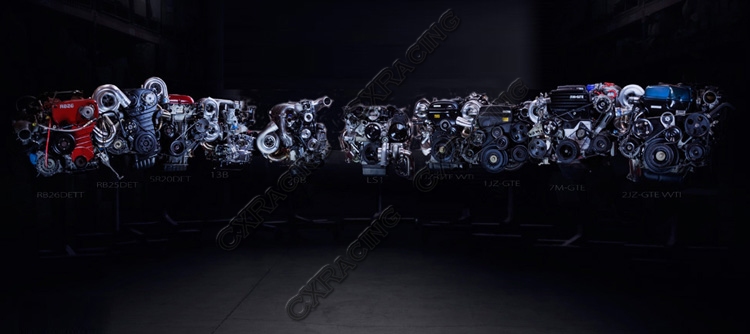 Highlights:
- Especially Designed, Made for the Application Stated
- Fully Tested, Simple Easy Installation
- Offers Excellent Performance Gains
- One of the Best Kits on the Market, with High Quality Products and Affordable Pricing

Items_Included:
Racing Radiator x1

Note: Shroud and Fans Are NOT Included, But Optional.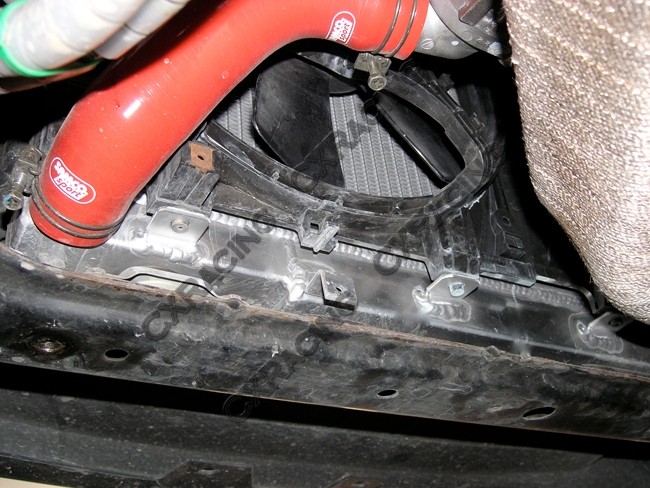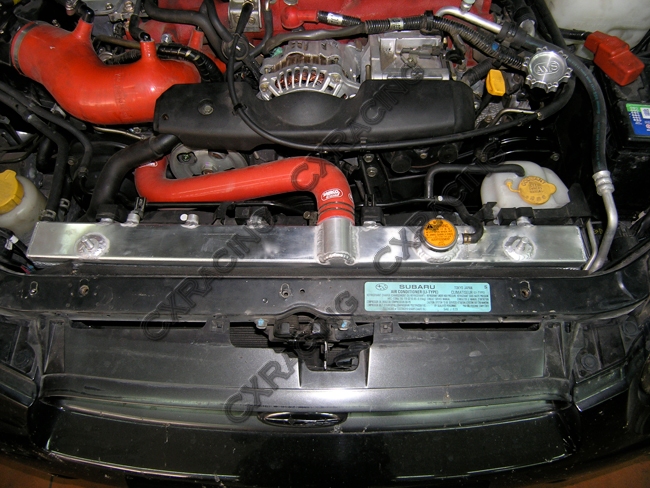 Aluminum Radiator For 02-07 SUBARU WRX and WRX/STi 2.0L or 2.5L Manual Transmission
Brand: CXRacing
Product Code: RAD-WRX023L
Availability: In Stock