CXRacing Turbo + Intercooler kit For 89-93 Mazda Miata 1.6L Engine (Not Fit 1.8L)
This kit is developed from Scratch, Bolt on fitment.
Top Mount T28 turbo, 14 psi Internal Wastegate, Clockable Compressor housing. Oil and Water Cooled.
Intercooler piping is 2.5" on cold side and 2" on hot side. comes with 2.75" intake pipe and BOV.
Downpipe is 2.5" Stainless Steel.
This is a Bolt on kit, from manifold to downpipe. Not like other kits offered, they are just parts and have not tested.
Application:
- Chassis: 89-93 Mazda Miata
- Motor: 1.6L Engine (Does not fit 1.8L)
Product Being Sold:
T28 Turbo + Intercooler Kit + Manifold + DownPipe + Oil Line Kit
This is CXRacing's Newest Products for the Application Stated Above. All Parts Are Developed from Ground Up in Our R&D Center in USA, Designed and Built for Improved Performance Gains, with Excellent Fitment and Easy Installation.
Product Info and Spec:
T28 Turbo:
- 2.5" Inlet
- 2" Outlet
- Wet Floating Bearings
- Oil + Water Cooling
- Standard T25/T28Flange
- 14psi Internal Wastegate
- .42 A/R Compressor, .86A/R Turbine
Intercooler and Piping Kit:
- Core Size: 22"x7"x2.5"
- Overall Size 28"x7"x2.5"
- 2.5" Inlet & Outlet
- 2.5" Thickness Core
- Bar and Plate Design
- 100% Aluminum
- Polished Aluminum Piping. 2.5" on Cold side and 2" on hot side
- Comes with BOV, Silicon Hoses, and T-Bolt Clamps
Intake Kit:
- 2.75" Air intake Pipe, with Stock MAF sensor connection
Manifold:
- T25/T28 Turbo Flange
- 304 Stainless Steel, Thick 15 Gauge Tube with extra braces enforcement
- High Quality CNC Cut Flange
Downpipe:
- 2.5" Stainless Downpipe and mid pipe connects to 2.5" Cat-back System
- Need to Drain Oil Pan and Drill Hole for Turbo Oil Return.
Click Below Picture to See Flowbench Test of the Intercooler: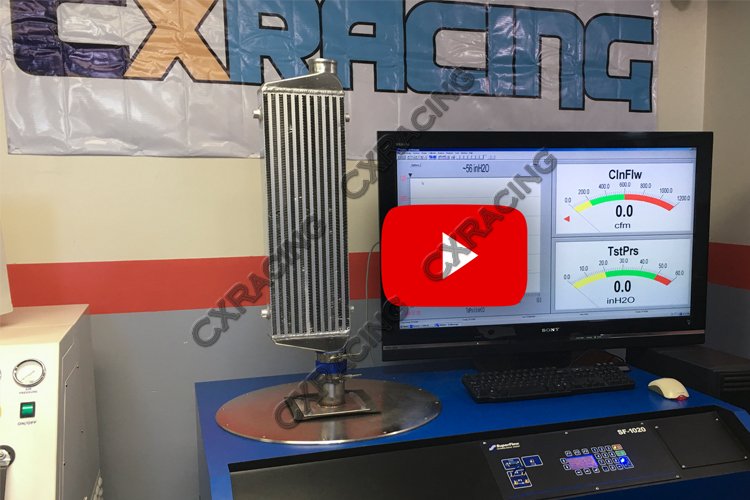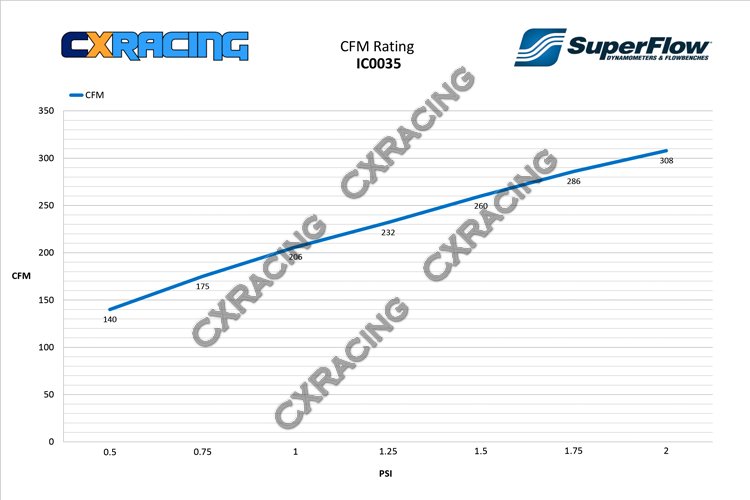 Highlights:
- Bolt on Hardware kit.
- Boosts at 14 psi, 200 to 250 WHP.
- Very easy to install, with minimum modification.
- T28 Turbo, new design with clockable Compressor housing. 250 WHP with tuning and Bigger Injectors.
Items_Included:
- T28 Turbo, with Oil Kit
- 304 Stainless Steel manifold
- 2.5" Stainless Downpipe and mid pipe connect s to 2.5" Cat-back System
- Aluminum Intercooler
- Aluminum Piping Kit with Hoses, Clamps, and BOV
- Air intake Pipe, with Stock MAF sensor connection
Below Are Installation Pictures:
Turbo + Intercooler kit For 89-93 Mazda Miata 1.6L Engine
Brand: CXRacing
Product Code: TRB-KIT-MIATA-16-IC
Availability: In Stock