CXRacing T3 Turbo + Intercooler Kit For 1994-1999 Mazda Miata MX-5 1.8L Engine NA-T
Brand NEW Design of Top Mount T3 Turbo Manifold with Equal Length and Long Tube Runner Design, Support Bigger HP and Higher Torque
Most Other Miata Manifold are T25/T28, with Our T3 Manifold, It Offers More HP with Bigger Turbo.
2.5" Vband Downpipe.
This Kit Is Designed for 1.8L Converted from NA to Turbo (Top Mount) Application. Kit Fits Stock Bumper Support. But Need to Drill a Hole on the Driver Side Fender, See Picture Below.
2.5" Piping Kit, 2.75" Turbo Intake Pipe. Fits 2" Turbo Outlet.
Application:
- Chassis: 94-99 Miata
- Engine: 1.8L
- Turbo: Top Mount T3 with Internal WG
Product Being Sold:
Turbo Kit + Intercooler Kit+ Manifold + Downpipe + Air Filter + Oil Line Kit
This is CXRacing's Newest Products for the Application Stated Above. All Parts Are Developed from Ground Up in Our R&D Center in USA, Designed and Built for Improved Performance Gains, with Excellent Fitment and Easy Installation.
Product Info and Spec:
Manifold:
- 11 Gauge Thick Wall 304 Stainless Steel Manifold, Won't Crack.
- Laser Cut Flange.
- T3 Turbo Flange
Turbo:
- T3 Internal WG 8 PSI
- 2.75" Inlet, 2" Outlet
- Wet Floating Bearings
- .60 A/R Compressor
- .48 A/R Turbine
- 2.5" v-band Hot Side
Downpipe:
- 2.5" Stainless Steel
- 2nd Exhaust Pipe Connects to Factory Pre-Cat Position
Intercooler:
- Bar & Plate Aluminum Intercooler
- Core Size: 22"x7"x2.5"
- Overall Size 28"x7"x2.5"
- 2.5" Inlet & Outlet
- 2.5" Thickness Core
Piping Kit:
- Mandrel Bent Aluminum Pipe
- Piping is 2.5" Cold side, and 2.5" to 2" hot side, 2.75" turbo intake with Air filter.
- Comes with BOV, Silicon Hoses, and T-Bolt Clamps
Notes:
- Off Road or Track Use ONLY, NOT for Street Use.
- Due to the Complexity of Converting a Motor from NA to Turbo, Please Make Sure that You Understand the Application Stated Here are the Right Parts for Your Project.
- Parts Being Sold are the Kit Being Advertised ONLY. Other Parts Shown on Pictures are for Demo Only (of Our Complete Swap Kit). Check Our Other Website Items.
- Need to Drain Oil Pan and Drill Hole for Turbo Oil Return.
Click Below Picture to See Flowbench Test of the Intercooler: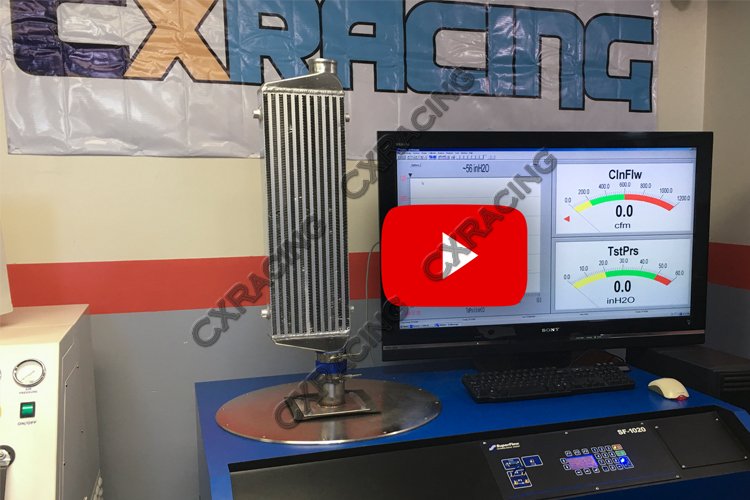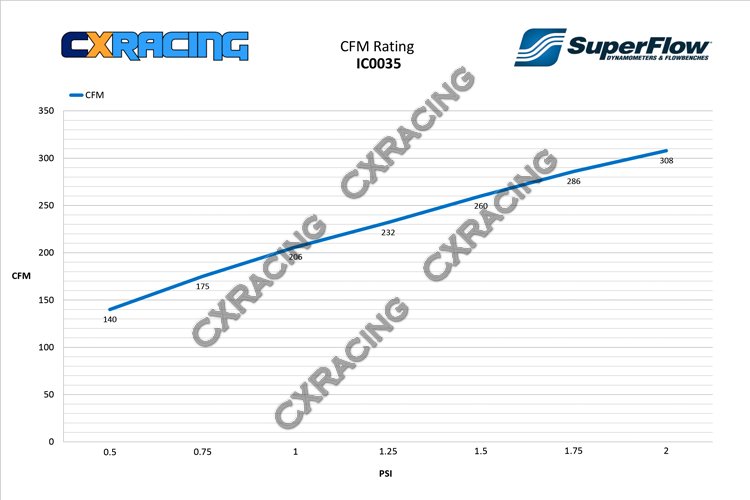 Highlights:
- Especially Designed, Made for the Application Stated
- Fully Tested, Simple Easy Installation
- Offers Excellent Performance Gains
- One of the Best Kits on the Market, with High Quality Products and Affordable Pricing
Items_Included:
- Turbo Manifold
- Intercooler + Piping Kit
- Downpipe with 2.5" Vband Clamp
- T3 Internal Gated V-Band Exhaust Turbo
- Oil Line Kit
- Air Filter
Below Are Installation Pictures:
Need to Drill A Hole As Pictured Below:
Turbo + Intercooler Kit For Mazda Miata MX-5 1.8L NA-T T3 Top Mount
Brand: CXRacing
Product Code: TRB-KIT-MIATA18-WT
Availability: In Stock