CXRacing Engine Transmission Mount Kit + Single Top Mount Turbo Kit For 1989-2000 Nissan 300ZX Z32 with RB25DET Motor Swap with Top Mount Turbo and Aftermarket Intake Manifold Setup

For RB25/Z32 Swap, There Are Many Known Issues or Difficulties:
1. Due to Long Engine Block, Engine Sits Very Forward on the Engine Bay, Have Little Room Left For Radiator and Intercooler, Many Other Kits Have to Cut the Front End to Make It Works.

2. Many Different Combinations for Turbo (Stock Turbo vs. Top Mount Turbo) and Intake Manifold (Stock Intake Manifold vs. AfterMarket Manifold)

We Have Addressed These Issues and Also Offered All Options to Support Different Combinations of Turbo and Intake Manifold Setups.

This Kit Is for Top Mount Turbo and Aftermarket Intake Manifold Setup. It Is a Bolt On Kit, Keeps Stock Chassis Unchanged, No Cut.


Part (s) Being Sold Has One or More Registered Patent(s)

Application:
- Chassis: 1989-2000 Nissan 300ZX Z32
- Motor: RB25DET
- Transmission: RB25 Transmission
- Turbo: Top Mount Single Turbo (Not Stock Turbo)
- Intake Manifold: Aftermarket Intake MF

Note:
- V-Mount Intercooler/Radiator Kit, Oil Pan Are NOT Included. We Also Offer Other Combinations of RB25/Z32 Swap, Please Check Our Other Website Items.
- Turbo Downpipe Does NOT Fit Stock Exhaust or Other Exhaust System. You Will Need to Build the Rest of the Exhaust.
- No Instillation Instruction Is Provided. But We Show Many Installed Pictures, It Is Very Intuitive.

Product Being Sold:
GT35 Turbo Kit + Downpipe + Manifold + Wastegate + Engine + Transmission Mounts

This is CXRacing's Newest Products for the Application Stated Above. All Parts Are Developed from Ground Up in Our R&D Center in USA, Designed and Built for Improved Performance Gains, with Excellent Fitment and Easy Installation.

Product Info and Spec:
T4 GT35 Turbo and Wastegate:
- 4" Air Inlet
- 2.5" Compressed Air Outlet
- Standard T4 Turbine Housing Flange
- 3" Vband Exhaust Outlet
- 300~500 WHP
- .70 A/R Compressor
- .68 A/R Turbine
- 38 mm 8Psi Wastegate

Top Mount Equal Length Turbo Manifold:
- Equal Length Runner, 1.75" OD Thick Elbow Tube.
- 6-1 Merge Collector, Offers Best Exhaust Air Follow
- Welded with 35/38mm Wastegate Flange
- 1/2" Thick CNC Cut Flange
- Thick Schedule10 (3mm wall) 304 Stainless Steel Elbow Welded
- Excellent Craftsmanship

Downpipe:
- 3" Vband Turbo Down Pipe

Motor / Transmission Mounts:
- Patented Design of Motor Mount
- Heavy Duty 7 Gauge (0.18") Thick Stainless Steel Panel, with Brace Offers Strong Support
- Adjustable Slotted Bolt Holes
- Polyurethane Bushing Mounts


Notes:
- Off Road or Track Use ONLY, NOT for Street Use.
- Due to the Complexity of Swapping a Motor to Different Chassis, Please Make Sure that You Understand the Application Stated Here are the Right Parts for Your Project.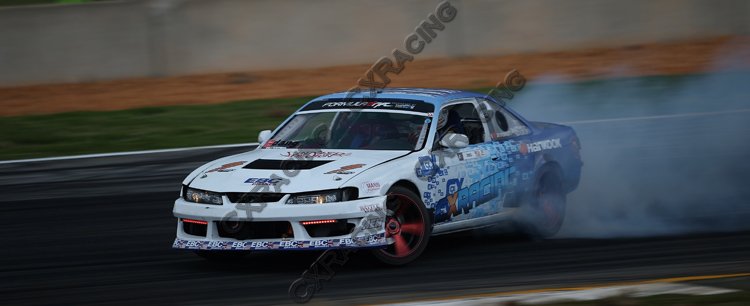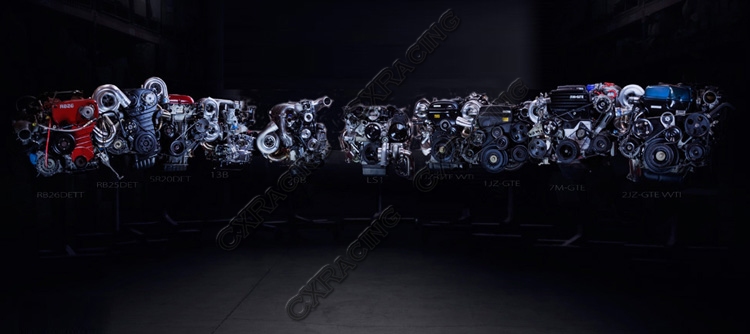 Highlights:
- Especially Designed, Made for the Application Stated
- Fully Tested, Simple Easy Installation
- Offers Excellent Performance Gains
- One of the Best Kits on the Market, with High Quality Products and Affordable Pricing

Items_Included:
- GT35 Turbo
- Downpipe
- Manifold
- Wastegate
- Engine + Transmission Mounts

Note: Intake Manifold, V-Mount Intercooler and Radiator Kit Shown On Pictures Are NOT Included.
Parts Shown On Below Pictures are NOT All Included. They Are for Demo ONLY. Specific Items Being Sold Are ONLY The Items List on the "Items Included" List Above.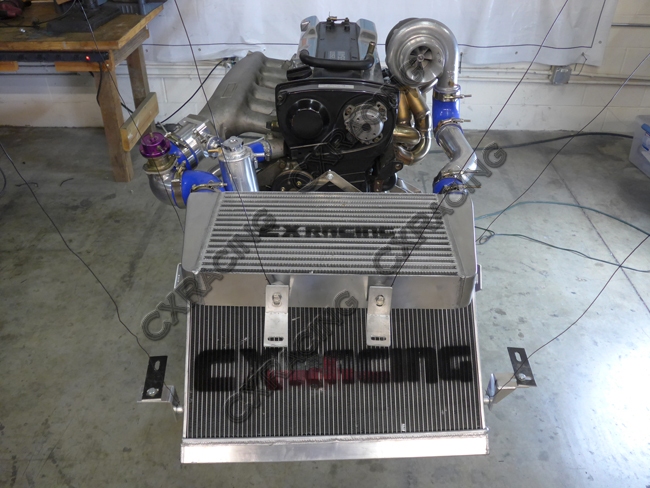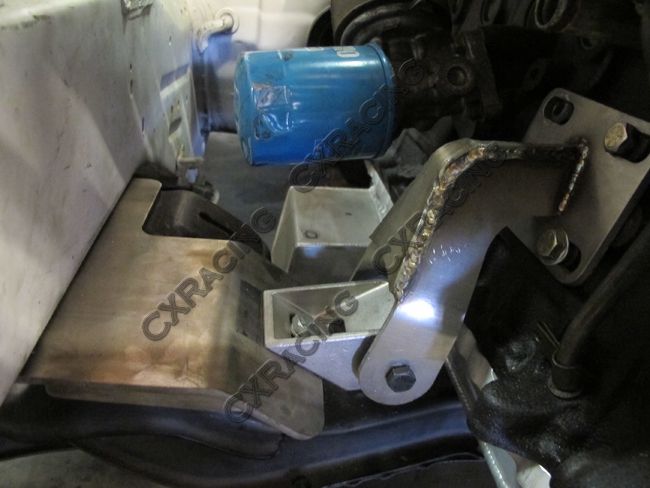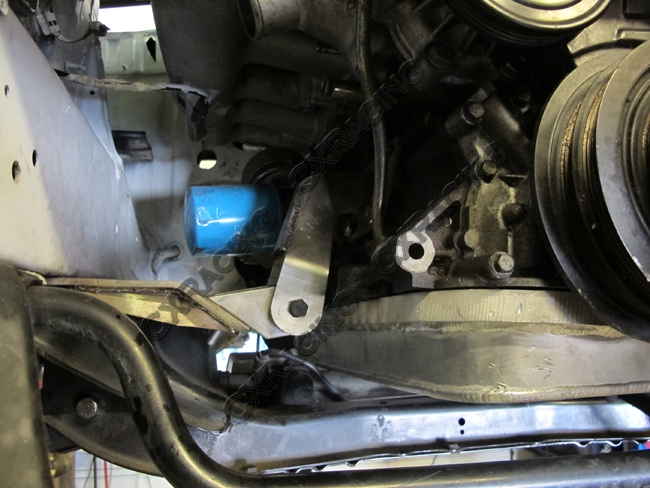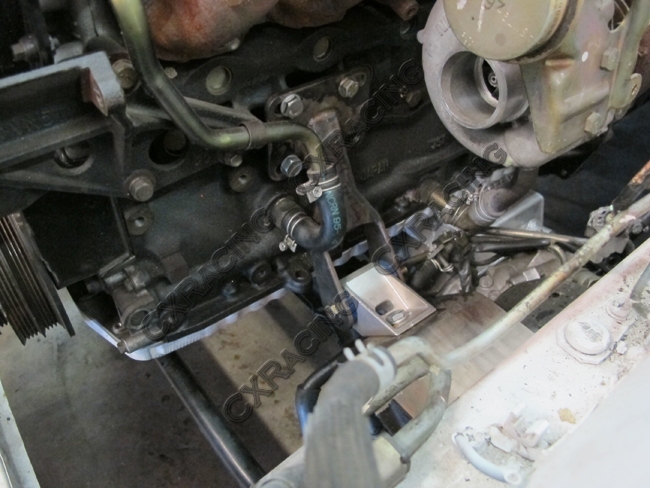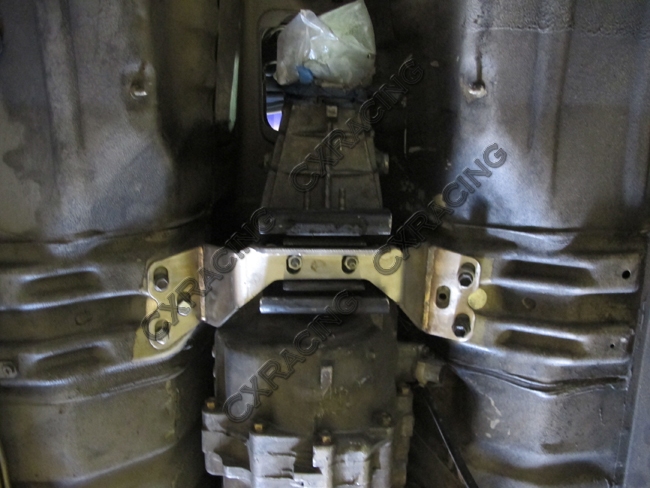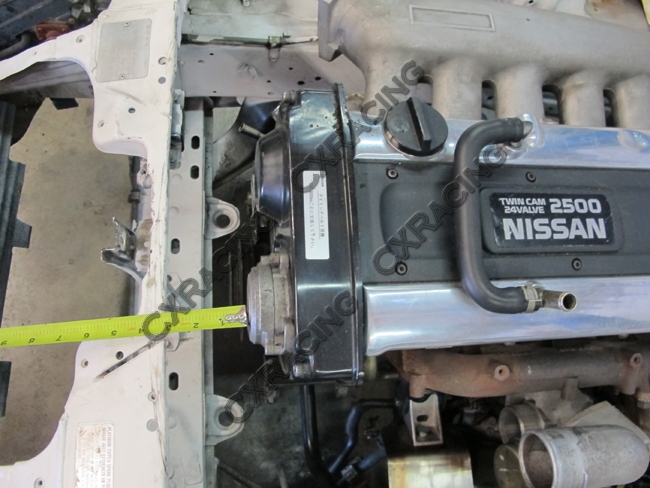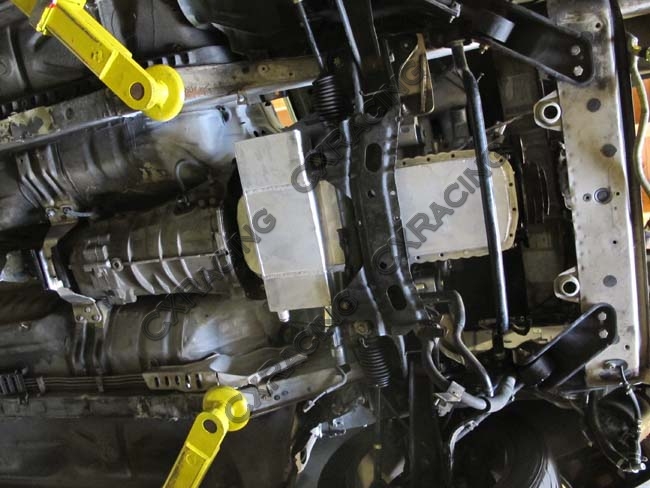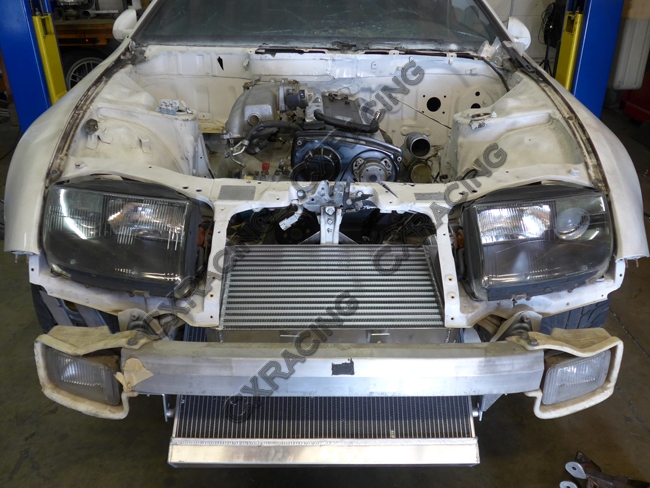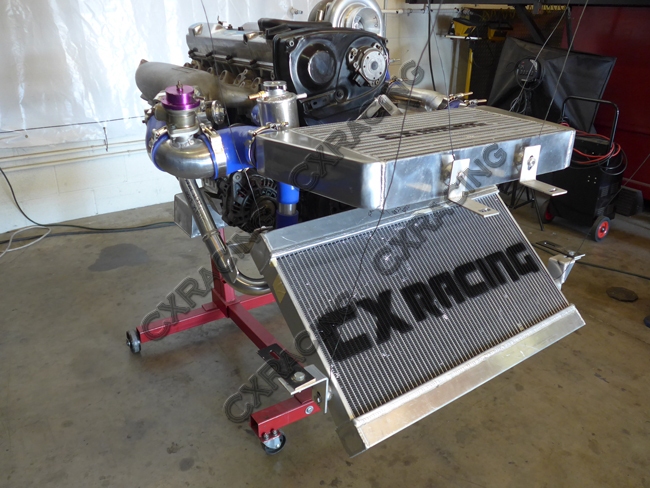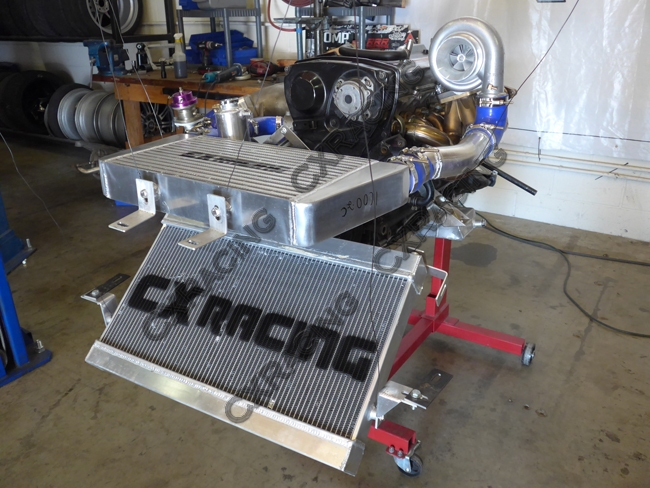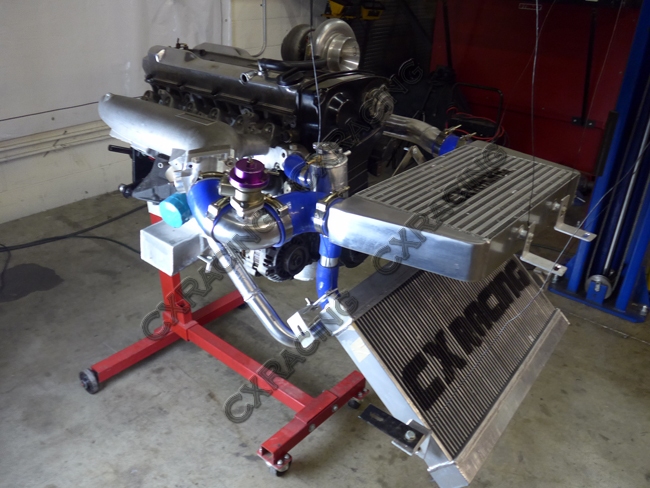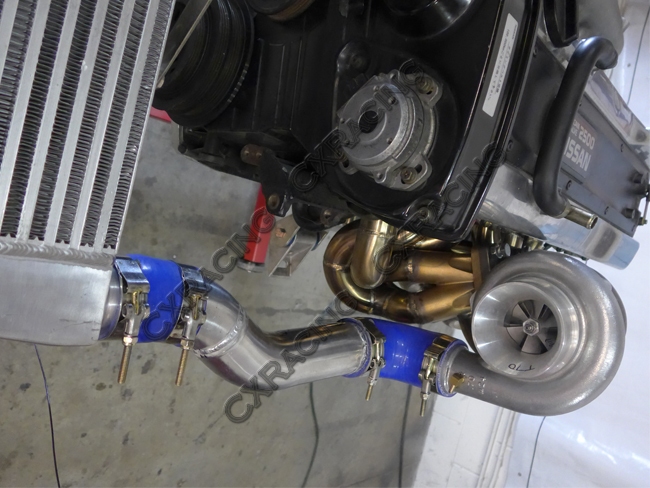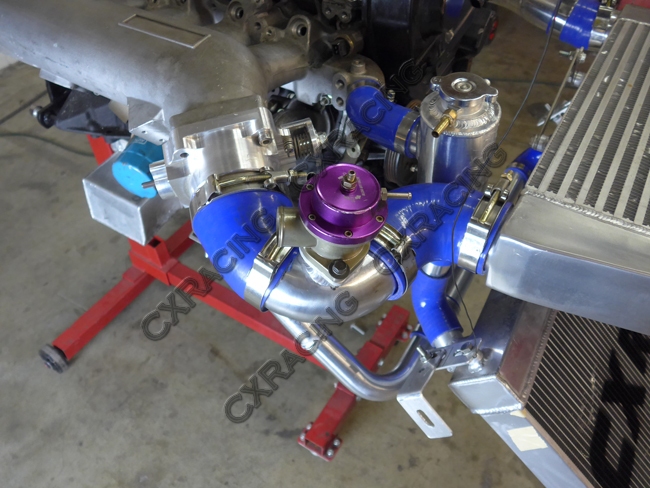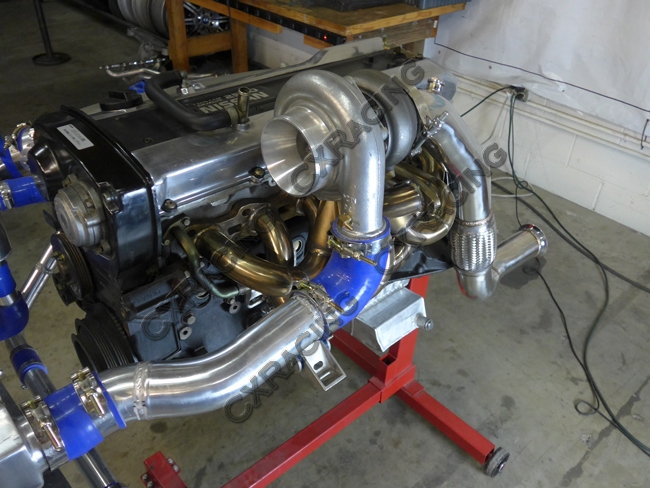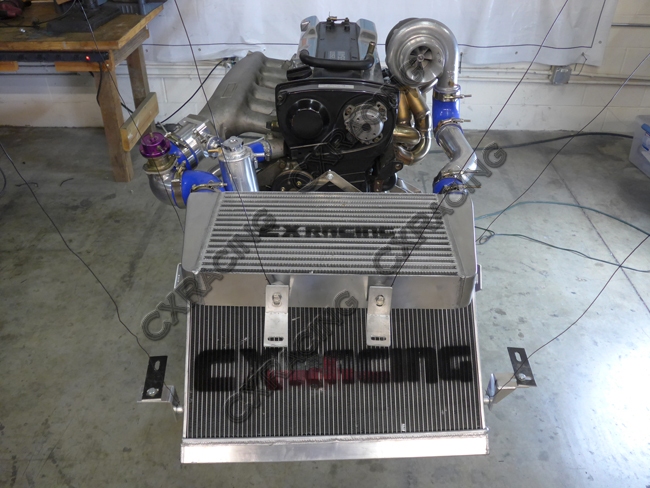 RB25DET Turbo Manifold Downpipe Engine Transmission Mount For 300ZX Z32
Brand: CXRacing
Product Code: TRB-KIT-RB25-Z32-ESK-NO-IC
Availability: In Stock