CXRacing Single Top Mount Turbo Kit + Intercooler Kit for 1988–1992 Toyota Cressida MX83, with 1JZ-GTE Swap. Supports 500 WHP.
Part (s) Being Sold Has One or More Registered Patent(s)
Application:
- Chassis: 1988–1992 Toyota Cressida MX83
- Motor: 1JZ-GTE Swap
- Turbo: Single Turbo Upgrade
Product Being Sold:
Single Top Mount Turbo Kit + Intercooler Kit + Wastagate + Oil Line Kit
This is CXRacing's Newest Products for the Application Stated Above. All Parts Are Developed from Ground Up in Our R&D Center in USA, Designed and Built for Improved Performance Gains, with Excellent Fitment and Easy Installation.
Product Info and Spec:
Intercooler:
- Bar & Plate Construction
- Core Size: 20"x12"x3"
- Overall Size: 27"x12"x3"
- 3" Thick Core, 3" Inlet & Outlet
- Comes with Mounting Brackets
Piping Kit:
- 3" Mandrel Bent Aluminum Pipe
- Comes with BOV, Silicon Hoses, and T-Bolt Clamps
- 4" Turbo Intake System with 4" Air Filter
Turbo and Wastegate:
- T4 GT35 Turbo
- 4" Air Inlet, 2.5" Compressed Air Outlet
- 3" Vband Exhaust Outlet
- Journal Bearing
- Oil and Water Cooled
- .70 A/R Compressor , .68 A/R Turbine
- 50mm Wastegate 10 PSI
Manifold:
- 1.75" Runner
- T4 Turbo Flange, 50mm WG Flange
- Top Mount Turbo Manifold, Made Of High Quality T-304 Stainless Steel Elbows, and Fully TIG Welded With CNC Machined Flange
- 11 Gauge Thick Wall Merge Cup, With Strong Support
Downpipe:
- 3" Stainless Downpipe, 2 Pcs
Notes:
- Off Road or Track Use ONLY, NOT for Street Use.
- Due to the Complexity of Swapping a Motor to Different Chassis, Please Make Sure that You Understand the Application Stated Here are the Right Parts for Your Project.
- Parts Being Sold are the Kit Being Advertised ONLY. Other Parts Shown on Pictures are for Demo Only (of Our Complete Swap Kit). Check Our Other Website Items.
Optional Dual Ball Bearing Turbo is Available with $250 Extra, Please Select the Ball Bearing Option When Buying.
Click Below Picture to See Flowbench Test of the Intercooler: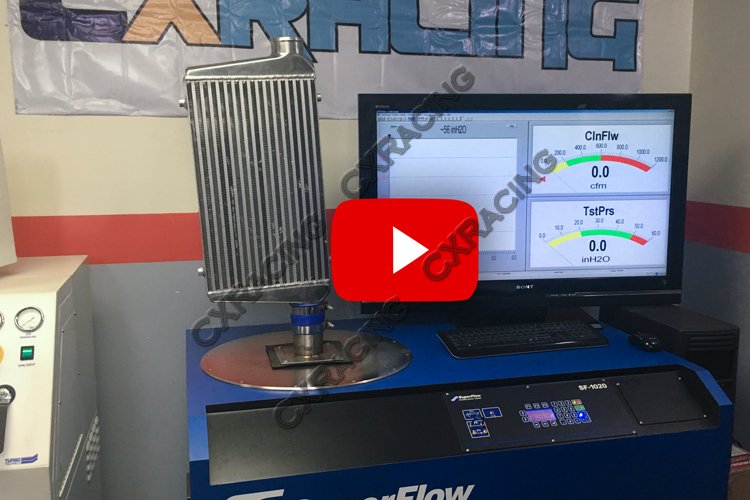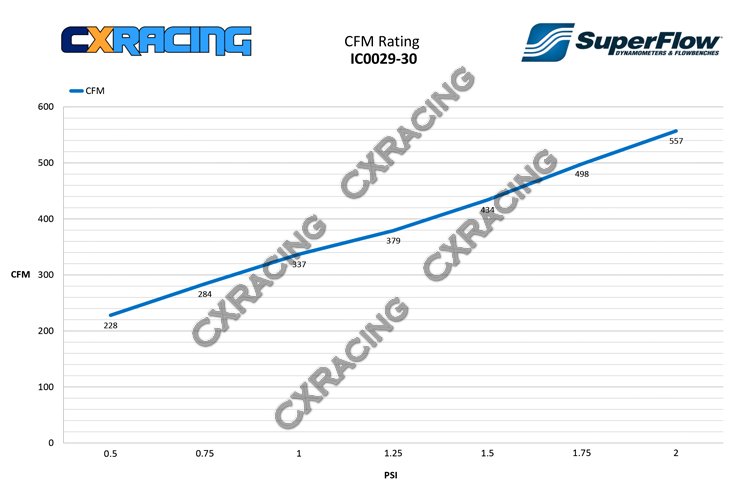 Highlights:
- Especially Designed, Made for the Application Stated
- Fully Tested, Simple Easy Installation
- Offers Excellent Performance Gains
- One of the Best Kits on the Market, with High Quality Products and Affordable Pricing
Items_Included:
- T4 GT35 Turbo
- 50 mm Wastegate
- Bar & Plate Intercooler, With Mounting Brackets
- Aluminum Piping Kit with Hoses, Clamps, and BOV
- Air Filter
- Turbo Manifold
- Downpipe, 2 pcs
- Oil Line Kit
Note: Engine Transmission Mount Kit and Catback Shown on Installed Pictures Are NOT Included.
Below Are Installation Pictures:
 
Turbo Intercooler Piping Kit for Cressida 1JZ-GTE MX83 1JZGTE Swap
Brand: CXRacing
Product Code: TRB-KIT-1JZGTE-MX83-GT35-IC
Availability: In Stock